Prepare for the ultimate first-person shooter experience with Funko Gaming's latest release, Bounty Hunter! Set to launch on Steam Early Access on June 1, 2023, this game offers players an adrenaline-fueled adventure with its diverse game modes, dynamic gameplay, and multiple characters.
Bounty Hunter features three distinct game modes that cater to different playstyles. Battle Royale mode sees players fight to be the last among 100 players. Warzone mode pits two teams of 50 against each other on a city map with diverse terrain. And Tournament mode allows players to compete in a matchmaking system with 16 teams, each with a maximum of 5 players, leading to an exciting showdown.
One of the most exciting features of Bounty Hunter is the option to choose from 12 different characters, each with their unique skills and abilities. So whether you're a sharpshooter, a K9 unit leader, or a charge-in-with-a-shield kind of player, there is a character for everyone. And to make gameplay even more challenging, a toxic green gas will randomly appear on the map, forcing players to find a gas mask or risk losing health.
But that's not all. The game also features a loot system that adds another level of depth to the gameplay. Players can find loot boxes scattered throughout the map containing items necessary to succeed in battle. And a particular loot container will occasionally appear carried by helicopter with even better items for players to try and get their hands on.
The maps in Bounty Hunter feature a dynamic day and night cycle, allowing players to use flashlights or night vision. This adds another layer of realism and strategy to the game, as players must adapt to the changing conditions and use different tactics depending on the time of day. Players can also find and use a variety of vehicles, including cars, motorcycles, tanks, boats, jets, and attack helicopters.
Developed using Unreal Engine 5, Bounty Hunter guarantees players a high-quality and immersive gaming experience. The game is being developed by a team of 60 talented individuals who worked tirelessly to bring this game to life. Funko Gaming, the game's owner, is a new game development company comprising a team of game lovers who pride themselves on their quality over quantity design approach. That design approach is at the core of the development of their debut game, Bounty Hunter.
With its diverse game modes, multiple characters, dynamic gameplay, and high-quality graphics, Bounty Hunter promises to be one of the most exciting first-person shooter games of 2023. So gear up, choose your character, and get ready to track down your targets in the ultimate battle for survival.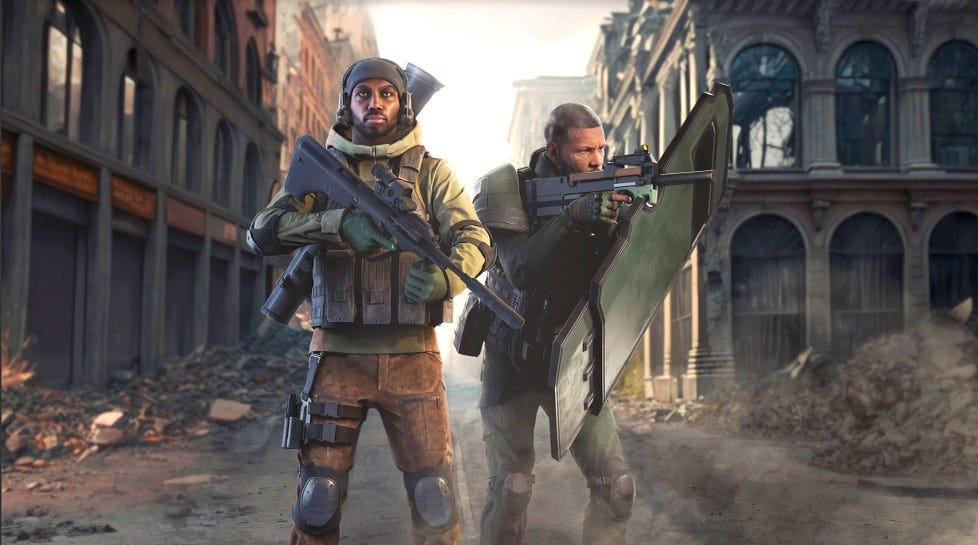 Funko Gaming's Bounty Hunter is a game that is sure to impress gamers with its exciting gameplay, diverse game modes, multiple characters, and immersive graphics. Set to release on Steam Early Access on June 1, 2023, it promises to be one of the most exciting first-person shooter games. With its dynamic day and night cycle, loot system, and the option to use a variety of vehicles, players will find themselves fully immersed in the game's world. So get ready to track your targets and become the ultimate bounty hunter!
Read more at BountyHunter.com