According to Bloomberg, Marathon Patent Group (MARA) spiked 6 percent Friday while Bitcoin (BTC) is gaining traction. The same applies to other cryptocurrency-based stocks that were supposed to be dead.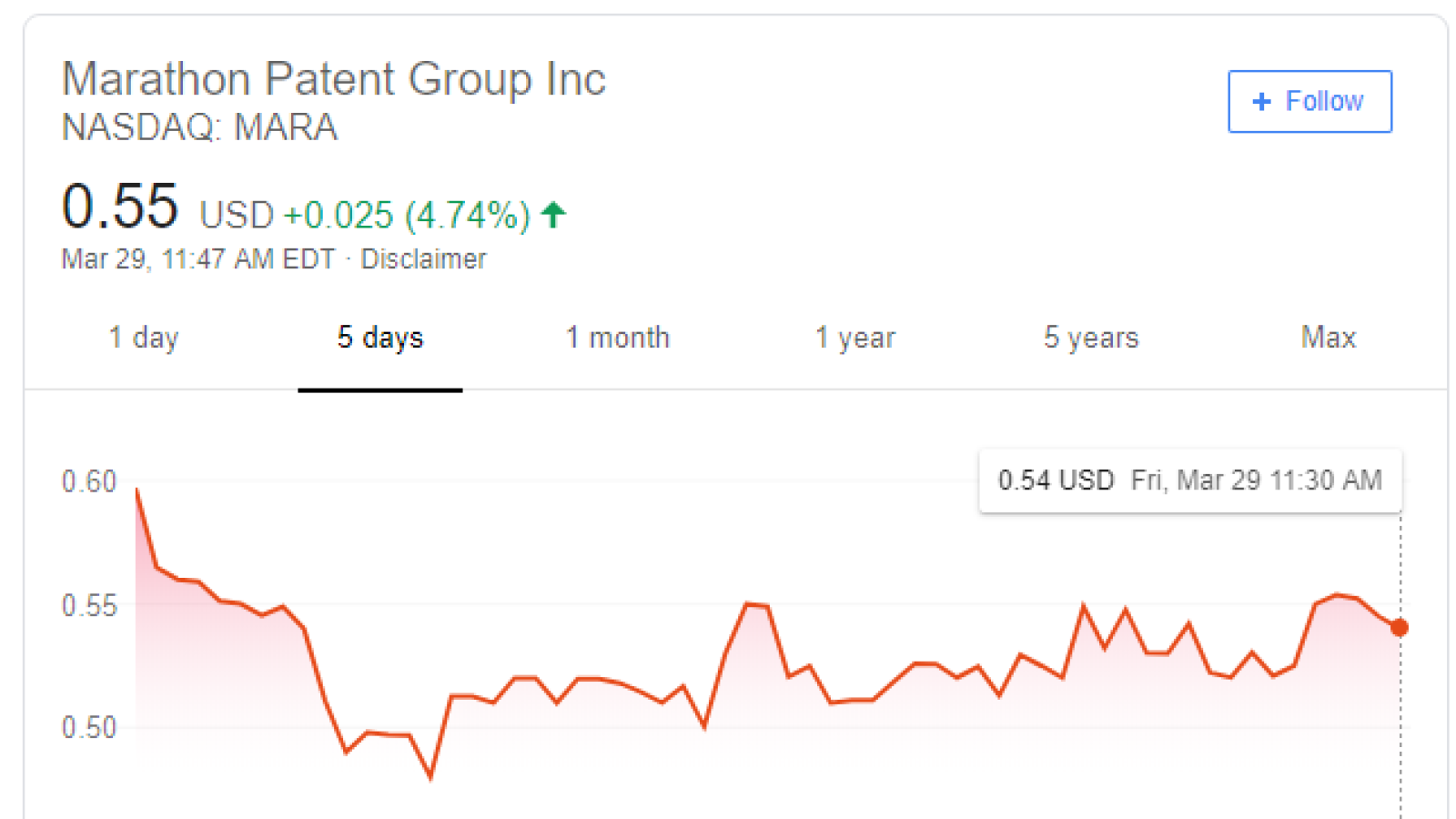 card
Crypto penny stocks
Marathon Patent Group became one of the hottest micro-cap stocks for risk-embracing investors after its acquisition of Global Bit Ventures, a cryptocurrency mining company. However, the IP licensing company failed to live up the initial hype due to the steep decline of the overall cryptocurrency market. Now that Bitcoin is picking up steam again, the company's shares are following suit.

Notably, the shares of Social Reality (SRAX), a micro-cap advertising technology firm, also rose 6 percent. Riot Blockchain (RIOT), a former biotech company, gained about 2.1 percent.


Bitcoin's revival
After a brutal 45-percent plunge in Q4 2018, Bitcoin has already risen 11 percent in Q1 2019. The king of crypto is currently at its highest level since December. After hovering slightly above $4,000 for about a week, the BTC price is struggling to break above the major resistance level of $4,200. At press time, Bitcoin's price is sitting at $4,098 with a minuscule 0.30 percent increase over the last 24 hours. As for altcoins, Cardano (ADA) price gained 4.48 percent, yet again becoming the best performing coin inside the top 10.