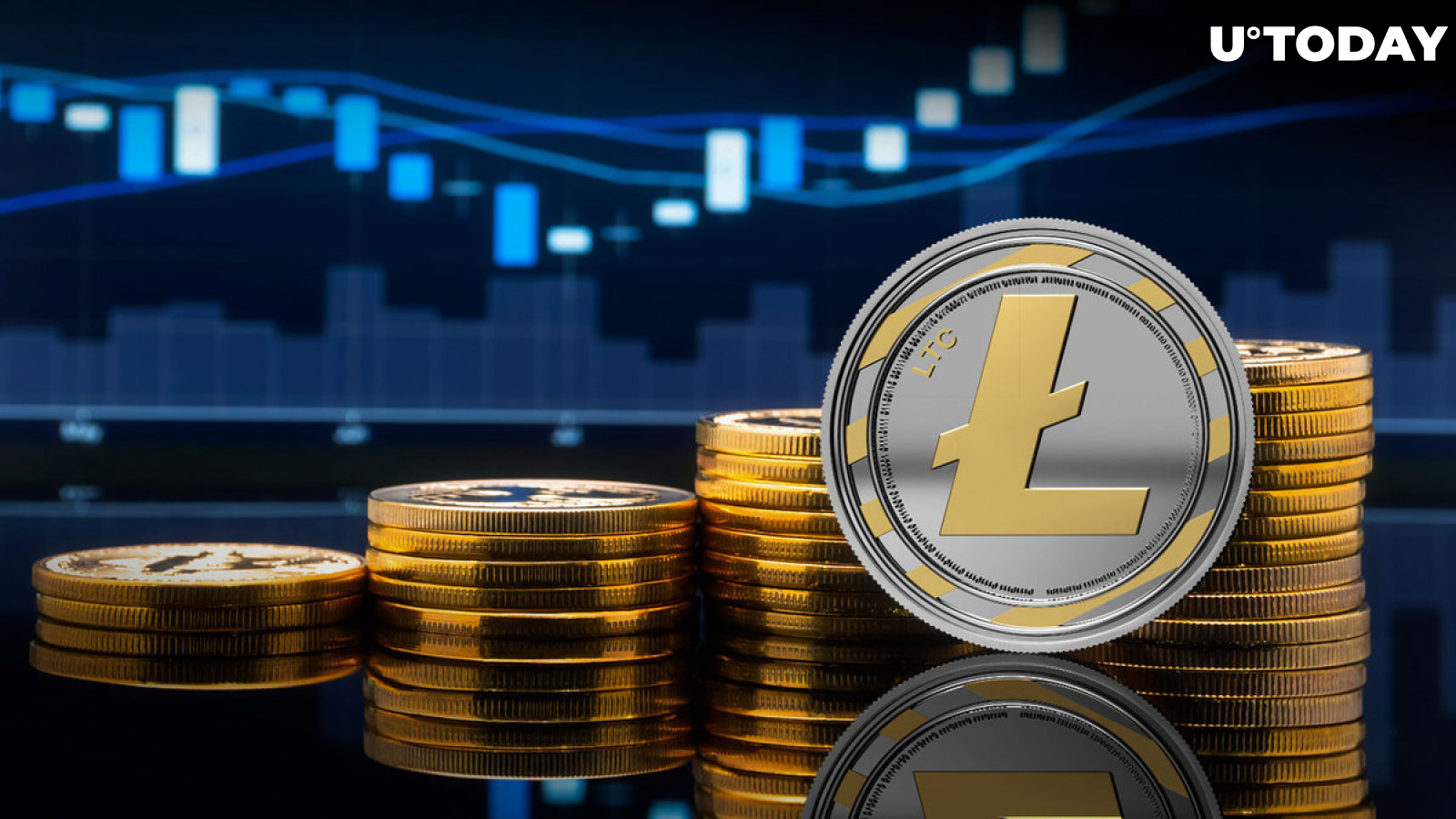 Cover image via www.freepik.com
On-chain analytics startup IntoTheBlock reports a major milestone for LTC. In a tweet, IntoTheBlock reports that Litecoin has reached a massive milestone, hitting more than one million transactions in one day.
Nov. 14 was a historic day for Litecoin as it not only set a new all-time high in its transactions but also surpassed Bitcoin. Litecoin saw nearly twice as many transactions as Bitcoin on that day.
Litecoin's official X handle reports the historic milestone reached. It noted that the Litecoin network handled 1.3 million transactions, surpassing Bitcoin, which only processed 430,000 transactions.
Litecoin is likewise matching the increase in network transactions with an increase in address activity. Daily active addresses, a major indicator of network utilization and user activity, indicate an interesting hierarchy, according to IntoTheBlock, with Bitcoin dominating with 960,000 daily active addresses.
With 797,000 daily active addresses, Litecoin comes surprisingly close, indicating strong network utilization. According to IntoTheBlock, this high amount of activity could suggest a large and active user base.
With 405,000 daily active addresses, Ethereum is now ranked third. Despite this, Ethereum continues to be one of the networks with the most active users.
Over 300,000 new Ordinals were inscribed on the Litecoin network in the last week, marking yet another milestone.
Bakkt, a leading trading and custody services provider, has announced the addition of six additional coins, including Litecoin, to their relaunched enhanced custody platform.