American singer and son of Beatles' legend John Lennon, Sean Lennon, made an unexpected statement regarding cryptocurrencies, namely Bitcoin (BTC). The artist's reaction came in response to a humorous post from Stacy Herbert, presenting USD as an old system, using the image of U.S. President Biden, and BTC as the new system, using the image of El Salvador's President Bukele. In response to Herbert saying that entropy can no longer be reversed for the "poor old dollar," Lennon stated that only Bitcoin can save us now.
The fact that John Lennon's son is a crypto enthusiast and could still be called a Bitcoin maximalist has long been known. In a number of statements regarding the prospects of the new digital economy, Lennon sounds similar to Michael Saylor, known for his extremely positive vision of BTC.
#bitcoin is either gonna win big now or win bigger later.

— Seán Ono Lennon (@seanonolennon) April 26, 2022
Bitcoin (BTC) dominance and price action
At the same time, Bitcoin itself continues to storm extremely strong resistance in the $28,000 zone. The main cryptocurrency on the market has already made up for all the losses in price over the past nine months, showing growth of 27.17% just last week and 67.2% since the beginning of the year.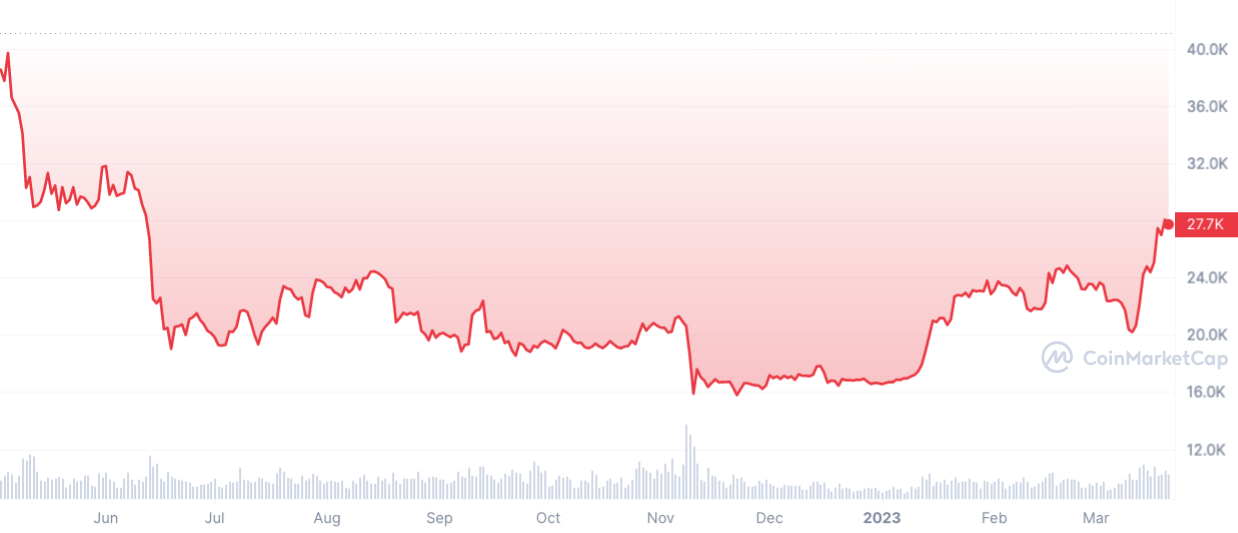 The dominance of BTC is also at a local peak, which is now 47.72%. In this zone is also an important resistance level, which this indicator could not break through since the spring of 2021. The last time Bitcoin dominance overcame the resistance at around 49% was in July 2018.