MicroStrategy shares, traded on NASDAQ under the ticker MSTR, are up more than 23% since the beginning of January. The first month of the new year has thus far been extremely positive for Michael Saylor's company's shares, especially after two months of unrelenting declines, during which the MSTR price fell by more than 50%.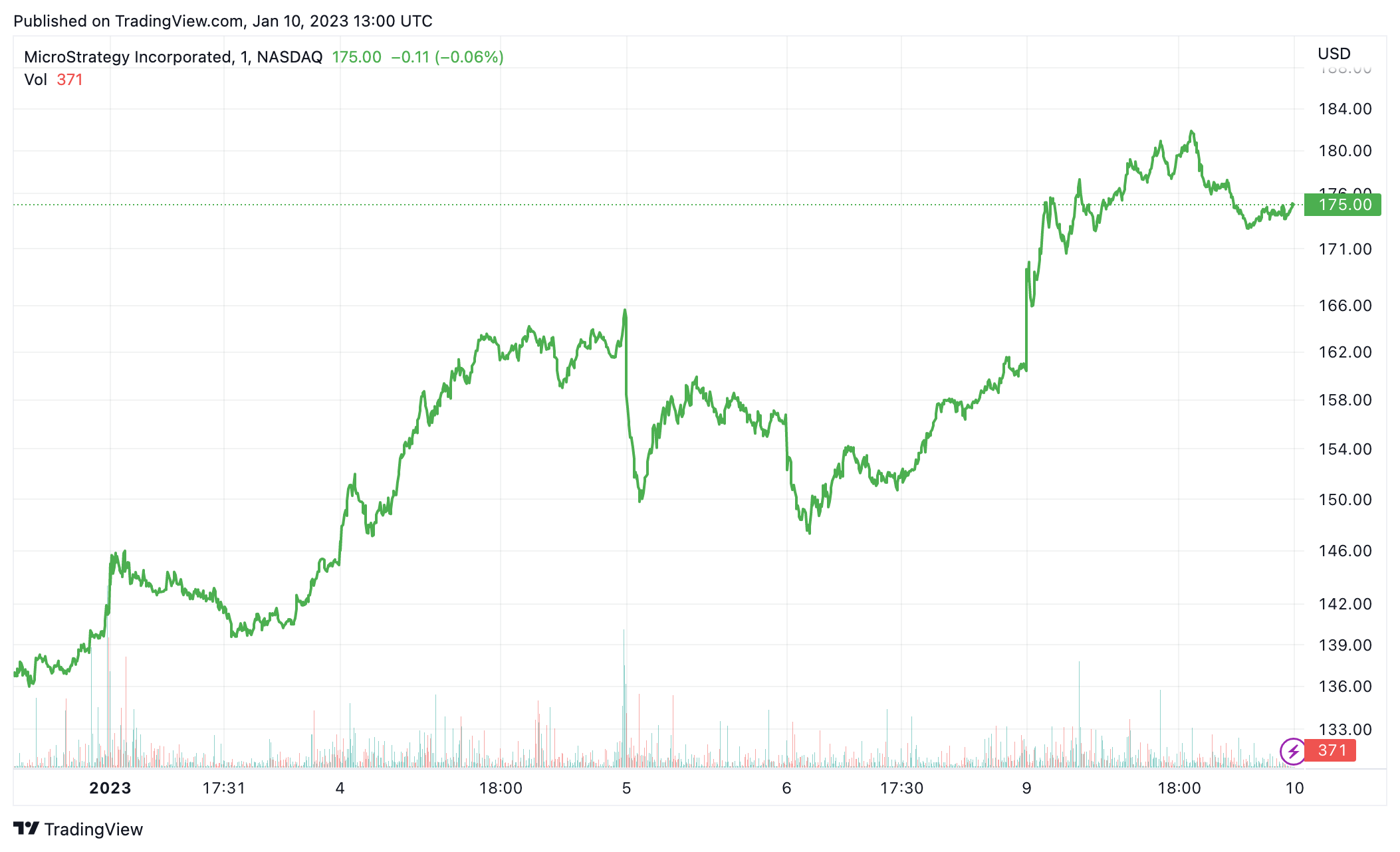 Saylor, as co-founder and managing director of MicroStrategy, did not comment on the significant rise in the company's shares' quotes but once again reiterated his bullish stance on Bitcoin in his trademark style. As a reminder, Michael Saylor and company hold 132,500 BTC on the balance sheet of the company.
Bullish on #Bitcoin. pic.twitter.com/qIxLozb7Iz

— Michael Saylor⚡️ (@saylor) January 9, 2023
Bitcoin's beta
Since the start of BTC purchases in 2020, MSTR has become a kind of beta to the major cryptocurrency. The main reason for the rebound in MicroStrategy's share price is also obviously because of the "post-Santa rally" that emerged in the crypto market in early 2023.
At the same time, MSTR falls and rises harder than Bitcoin itself, and on top of that experiences all the negative factors of traditional finance and the current monetary policy of the U.S. Federal Reserve. Add to that the fact that some cryptocurrency has been purchased on loan, and each increase in the Fed's rate makes the cost of that loan more expensive.