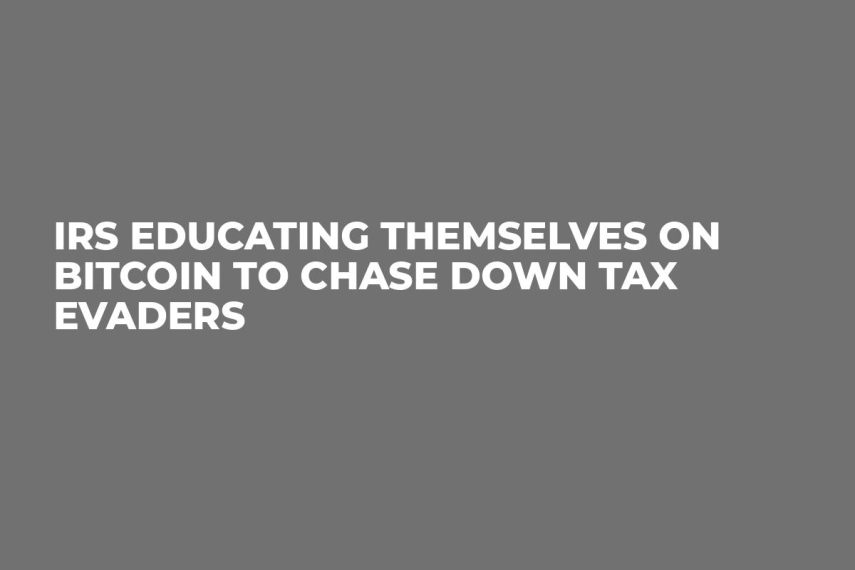 Cover image via U.Today
The IRS, Inland Revenue Service, in the US, is taking its investigation into tax fraud borne off the back of anonymous cryptocurrency transactions to another level. The governmental agency has assigned elite criminal agents to investigate whether Bitcoin and other cryptocurrencies are being used to cheat the tax man.
The IRS is not only educating themselves on the how and what of Bitcoin and Blockchain technology, but they are honing in on the ways in which it can be utilized to avoid and evade tax.
Recently, a crackdown on Swiss bank accounts by the IRS, which was a resounding success, has given them the impetus to go after the murky world of cryptocurrency assets and gains.
Elite task force
The actual task force, mandated to focus on international crimes which led to success in the Swiss Bank account investigation, has now spread its net wider so that it will build cases against tax evaders who use cryptocurrency.
"It's possible to use Bitcoin and other cryptocurrencies in the same fashion as foreign bank accounts to facilitate tax evasion," Don Fort, chief of the IRS Criminal Investigation Division, said in an interview.
Regulators rush in
It was the boom in Bitcoin and other Blockchain affiliates that saw a new pushback by regulators and law enforcers, trying to get their heads around this decentralized form of money.
The Securities and Exchange Commission formed a group to combat potential fraud, which has cracked down on companies that sell digital tokens illicitly and warned investors they might get ripped off.
"The biggest challenge for the IRS is this really new technology," said Lisa Zarlenga, a tax attorney at Steptoe & Johnson LLP. "They need to educate themselves on what is a Blockchain, how do we learn what's on the Blockchain, and how do we follow it?"
Need for control
There is a debate that continues to intensify the deeper Bitcoin goes into the mainstream, how or even if, it should be regulated and controlled. As it becomes more accessible to everyday people there is a need for controls and securities, but it is the balancing of fairness which is difficult.