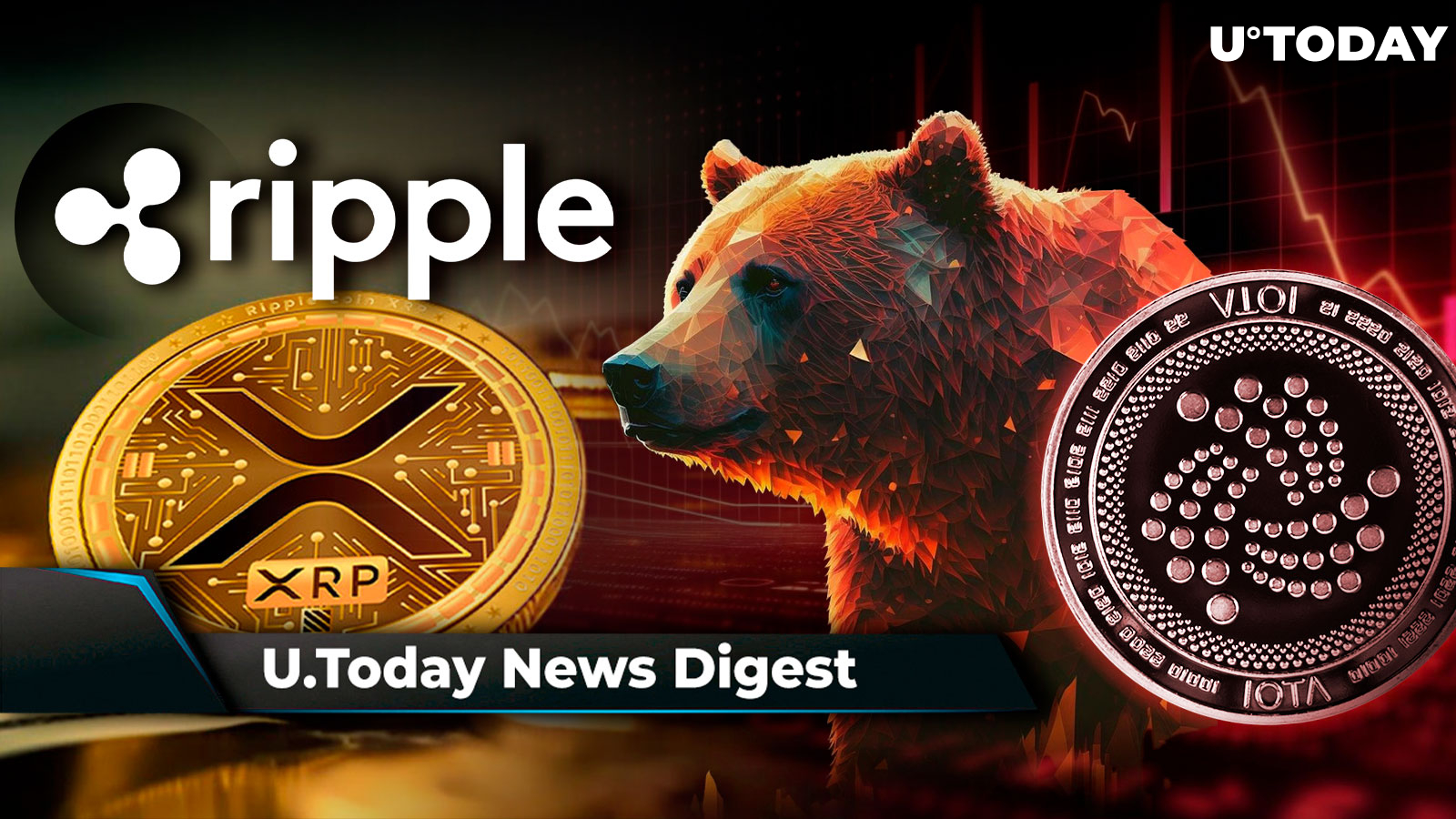 Cover image via www.freepik.com
U.Today has prepared the top three news stories over the past day.
IOTA (MIOTA) unveils new era 2.0: Details
Yesterday, Oct. 2, distributed ledger technology IOTA announced on its official X page that after an extensive period of research and prototyping, it is now introducing IOTA 2.0, a protocol that aims at digital autonomy for everyone. The project team has also released a blog post (the first of the series), in which they explained the IOTA 2.0 protocol update before it is introduced as a network. IOTA 2.0 will be a consensus and settlement layer capable of securing and tokenizing assets, enabling easy transfers and creating new digital ecosystems for Web3, enterprises and governments. This is not the only achievement by IOTA; last week, as reported by U.Today, IOTA entered a new era with the launch of the Shimmer EVM Public Smart Contract Chain.
$100 million in crypto shorts destroyed completely as bears lose their ground
While Bitcoin's recent surge to the $28,000 level has become a pleasant surprise for many market participants, it has also left many bears in a precarious position. The market data shows that as the flagship crypto made this move, almost $100 million worth of short positions were liquidated, which resulted in several investors finding themselves underwater, doubting their bearish outlooks. However, some bears refused to back down and stacked up, betting on a market reversal. It is important to note, though, that the risk of further liquidations remains high, especially if Bitcoin keeps moving up.
800 million XRP returned to Ripple escrow after 1 billion unlock
According to Whale Alert data, after releasing one billion XRP on the first day of a new month, Ripple locked back 800 million XRP in its escrow. This was done in three transactions. The first transfer carried 500 million XRP worth $257,857,157, while the second and third transactions carried 200 million XRP worth $103,233,285 and 100 million XRP worth $51,617,381, respectively. Later, crypto data tracker Whale Alert spotted a shift of 28,500,000 XRP worth $14,739,997 moved from an unknown wallet to Bitstamp. These massive token shifts have not affected the price of XRP, but October is known as "uptober" and is traditionally a positive month for the price of cryptocurrencies. Thus, expectations are quite high for the XRP price. The token is currently trading at $0.509, down 2.58% over the past 24 hours.