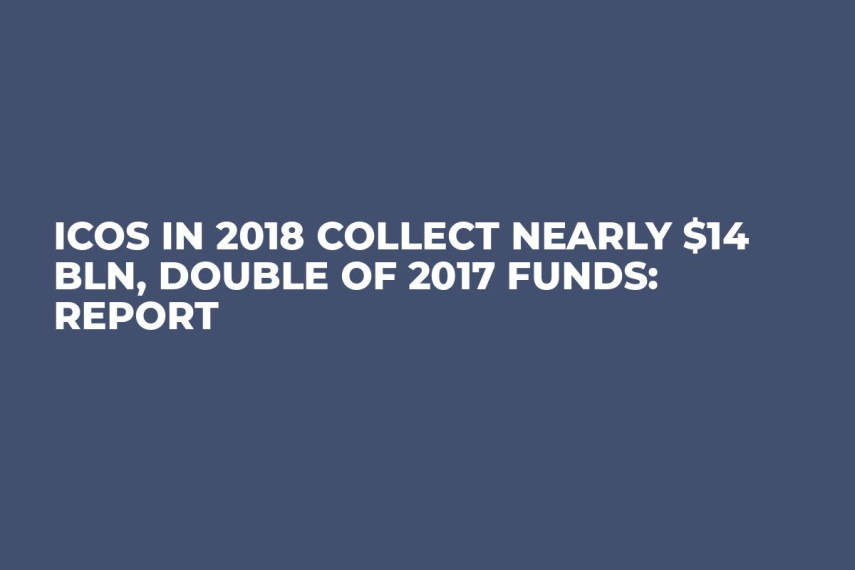 Cover image via U.Today
The reports were published by a well-reputed auditing company PriceWaterHouse (PwC) and Crypto Valley Association.
This year around 537 companies conducted an initial coin offering (ICO) and some first unicorn ICOs completed this year. Good examples are Telegram which raised $1.7 bln and EOS closing on $4.1 bln.
Last year, in 2017, 552 projects carried out an ICO and raised $8 bln. In 2018, except Telegram and EOS, 535 coin offerings took place and they collected almost $8 bln.
A top PwC manager said in an interview that this year the ICO sector became more stable and its focus on best business and legal practice improved.
Report details, ICO locations
The document says that ICOs are becoming more confident and popular once again, especially mixed models combining seed venture capital investments with ICOs to follow.
Curiously enough, in the UK this year as many ICOs took place as in the US and more ICOs in the UK are planned than those in the US.
More ICOs were carried out in Singapore than in the US since the latter saw the pressure of the Congress and the Securities and Exchange Commission (SEC) in this industry.
Also initial coin offerings took place in Switzerland, Estonia, Lithuania, France and Germany– as for Europe. In Asia, these events were conducted in Singapore as mentioned above.
Besides, some companies raised funds promising digital tokens in the Cayman Islands and British Virgin Islands.
Among other countries hosting ICOs were Israel, Hong Kong and Singapore. Some ICOs surely took place in Japan, Russia and South Korea but the report does not mention them.
ICO rules in various jurisdictions
In the US you are allowed to collect only $1 mln cap through an ICO. If you want to raise up to $10 bln– Europe would give you a warm welcome. In that area you will get total certainty on behalf of the regulators and exempt the ICO from accredited investors' rules.
Many startups prefer to get a seed investment from venture capitalists, $100,000 to $1 mln, and then move on to ICOs. They feel safer and more confident that way. Although sometimes venture investors do not care about the actual product, but all they want is just sell their tokens 10 times more on exchanges later on.
Conclusions
The report says that around 65 percent of ICOs are about to deliver the product, five percent just planning so far, 10 percent do not have any product yet and 20 percent are struggling.
Generally speaking, the figures are positive and one may say that the ICO phenomenon is speeding up both in quality and quantity.