There are many tokens that have shown amazing price action over these three weeks, but the hottest of them all is definitely Aptos blockchain token, APT. The market newcomer has shown almost a threefold increase in price and has become the most profitable major crypto asset among the top 100, according to CoinMarketCap.
Since Aptos token has already risen by triple-digit percentages, it seems riskier to buy it than before. Nevertheless, there are tokens similar to APT at their starting point but not showing a tenth of similar price action — yet.
Contender: Hashflow (HFT)
One such token is decentralized exchange token Hashflow, HFT. Like Aptos, HFT entered the market in late 2022, after the collapse of FTX, when the market and its participants were at their most depressed. It is believed that being a newcomer to the market played a defining role in the price hike for APT.
HFT was launched on Binance Launchpad, which became the starting point for projects such as Polygon (MATIC), Sandbox (SAND) and STEPN (GMT), has raised several billion dollars in staking pools during its IEO. In addition, according to CryptoRank, both projects have about the same investors, such as DragonFly Capital and Jump Crypto.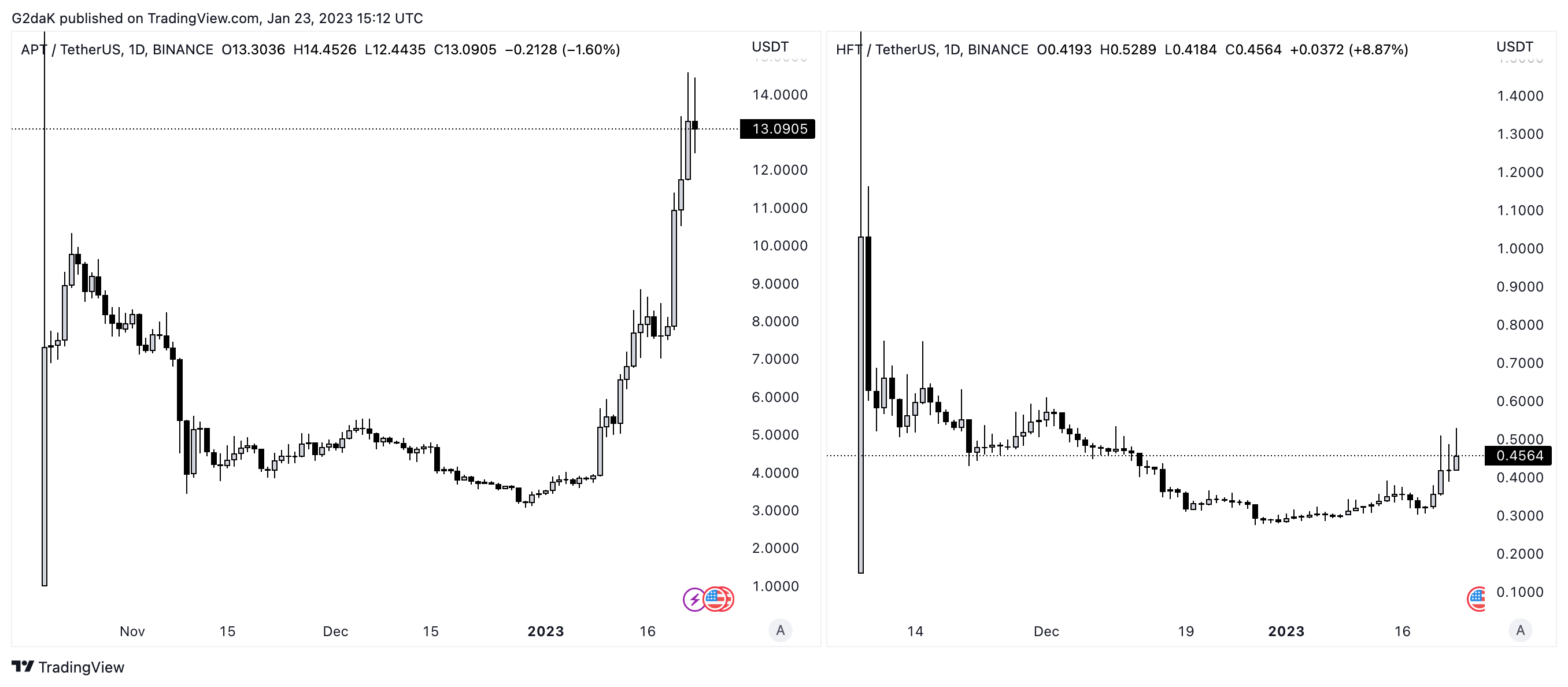 Finally, take a look at their price charts. We cannot claim that history will repeat itself as these are two fundamentally different tokens with different market makers, but there are overlaps nonetheless.