Aptos' native blockchain token, APT, has become the most profitable crypto asset of the week among the 100 largest by market capitalization. APT managed to climb to the very top after increasing in value by more than 90% over the period. Interestingly enough, the Aptos token has seen most of its growth — 77% — in just the last three days.
What is equally impressive is that by reaching the $13.8 per token mark, Aptos, dubbed in crypto circles as the "Solana killer," has broken its all-time high.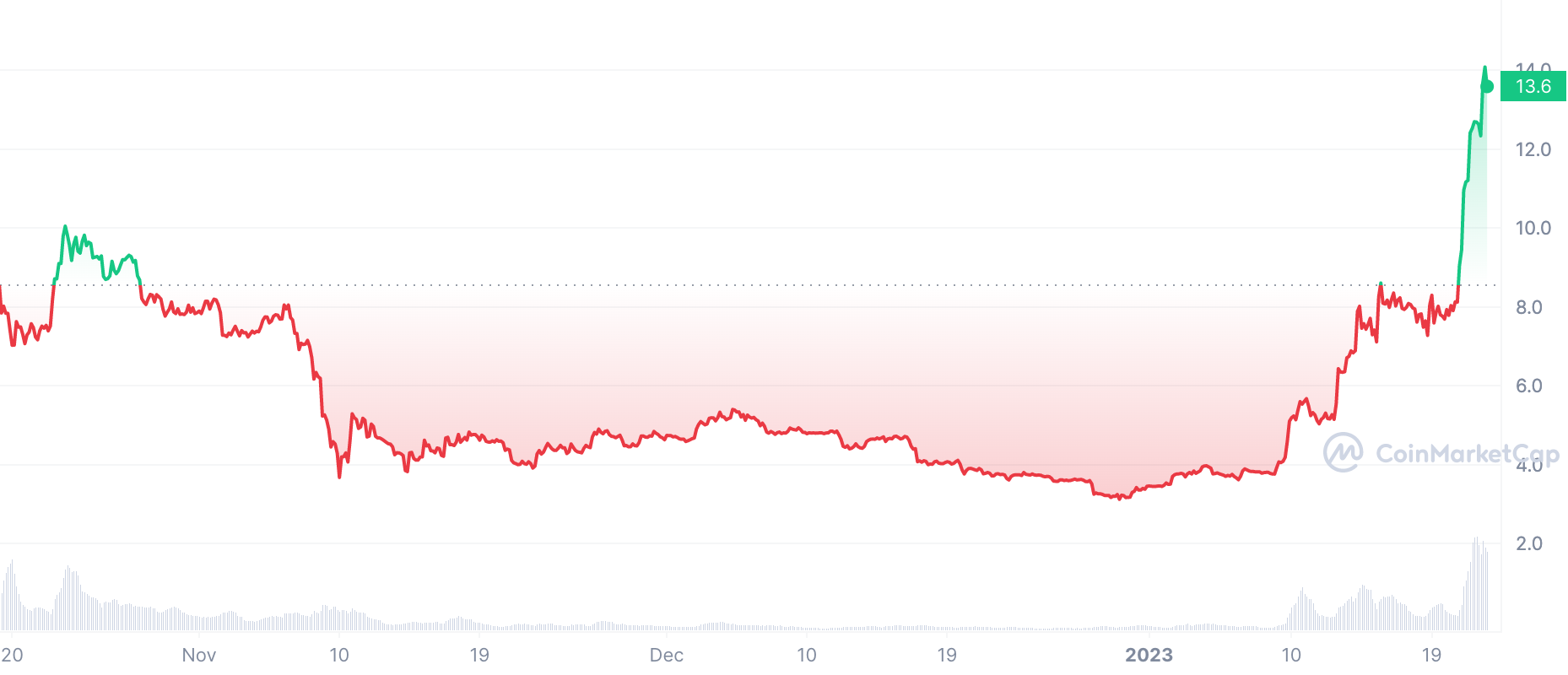 What is behind Aptos (APT) surge?
There are, as always, fundamental and technical reasons behind the parabolic rise in the token price of the blockchain industry's latest big innovation. There are more of the latter, but let's start with the former ones.
The main trigger of the APT price takeoff was, of course, the January flowering of the whole crypto market, when its capitalization rose by 31.2% since the beginning of the year.
Also after the fact comes the understanding of how much the token, which, by the way, was distributed by airdrop, was oversold. Not only did the recipients traditionally dump it, but it also happened right before the FTX crash, which caused the last major wave of correction in the crypto market.
As for the price action itself, it should be noted how APT on the daily momentum broke its previous maximum of $10.2. Having unlocked a new "location" and consolidated above this level, it went in search of a fair price for another 30% up. So far.