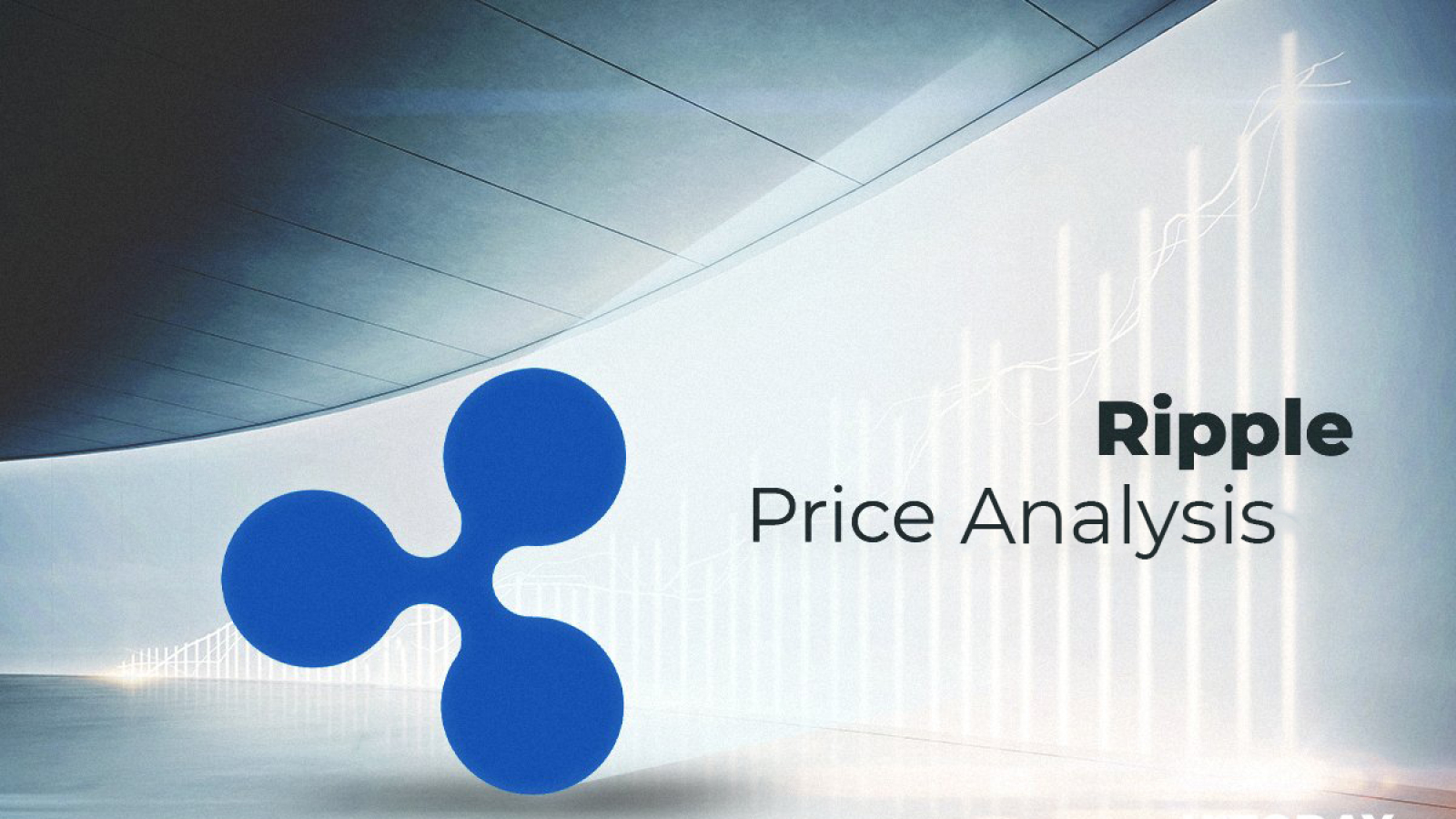 Cover image via www.123rf.com
Aside from Bitcoin and Ethereum, there's a large number of altcoins that have become popular in the world of cryptocurrency. One of the top 10 coins is Ripple's XRP. Competing for the second place in the market share with Litecoin, Ethereum, and Dash, Ripple is a widely acknowledged cryptocurrency that promises to shake the banking industry to its core. Is it worth investing? Certainly, yes! But before you make an informed decision, find out what is Ripple coin price prediction.
But before we plow forward, let's clear up what is Ripple Blockchain lying in the foundation of XRP coin.
What is Ripple?
The technology underlying Ripple is a digital payment protocol that was introduced back in 2012 by Chris Larsen and Jed McCaleb. Ripple serves as a decentralized platform for various money transfers. It is open source and allows for P2P communication. Basically, Ripple serves as a handy exchange platform that supports several exchanges and currencies, both crypto and fiat (USD, Yen, BTC, LTC, and so on).
Fast Facts about Ripple:
At the moment, 55 bln XRP are in escrow (out of 100 bln coins)– that keeps the price from falling.

The overall supply of XRP coins will be generated within 55 months.

Ripple's main goal is to establish quick, safe and cheap exchange procedures around the world.

On the Ripple platform, only pre-approved participants can manage a node and verify XRP transactions.
Ripple is based on the Gateway medium that establishes trust between the parties involved in a transaction. Any user can open a gateway that will authorize a middleman for exchange. The XRP coin aces as the bridge currency between the tokens, which facilitates transactions. Just like many other Blockchain, Ripple uses proof-of-work mechanism and the consensus protocol that boosts integrity and helps to avoid mistakes, such as double spending.
Therefore, Ripple is a fast and versatile payment platform that makes transactions free from government's intrusion and bank participation. Thanks to that, exchange fees stay agreeable: the minimum transaction fee is 0.00001 XRP which is nothing compared to the cross-border payments.
Was the previous Ripple price prediction justified?
Before looking to the future, let's analyze the price fluctuations of Ripple in the last years.
On the first day of its appearance on the market (August 2013), XRP was worth $0.005882. By March 2018, it has risen to $0.697269, which is 11,752.28 percent increase! For four years, the price of coin didn't change much, however, Ripple price prediction 2017 claimed that the ice should break up. This is exactly what happened. While in January 2017, XRP was worth around $0.06, in May 2017, it reached an unbelievable value of $0.4. As the charts show, Ripple XRP price prediction 2017 appeared to be even more pessimistic than the things turned out to be. The cost used to keep around $0,25 in Autumn, and suddenly raised to $0.8 in December and the traders have witnessed XRP overcoming the threshold of $1.
What's next?
Ripple price prediction 2018
The opinions of traders and analysts concerning Ripple coin price prediction 2018 are different. XRP has already experienced serious ups and downs, and there are many factors defining its value now. However, there are three main Ripple price predictions for 2018:
XRP can hit the range of $10. We have already seen Ripple reach $3.8 but now it is back to $0.4 with eventual hops to $0.8. After South Korea and other countries started banning the crypto, the total market cap has diminished seriously. But if the big players get back, the price can even reach $5 and higher. Considering the fact that Ripple can replace the outdated SWIFT system and now is already in top three cryptocurrencies, $5-7 is a fair Ripple XRP price prediction 2018.

If banks start widely adopting Ripple, it can even hit the $20 limit. Although it can rather be a Ripple price prediction 2020, or even a more long-term forecast, this year will be a crucial milestone in the development of the coin. It won't be a big surprise if some banks decide to switch to Ripple. A lot depends on the number of investors: if the total market cap reaches $1.5 trillion, there won't be room to develop for Ripple. Anyway, using Blockchain can still be risky: if something goes wrong with transactions, the coin will fall. Therefore, Ripple 2018 price prediction is relatively humble.

Of course, price prediction for Ripple is a complicated issue due to the problems it has to face with. First, its total supply of 100 bln coins can contribute to the devaluation of the token. Besides, the range of investors is mostly limited to banks, while there can be a lot of individual supporters who might have contributed to its growth.
Ripple future price prediction
While making any forecasts for 2018 is challenging, Ripple long-term price prediction is even harder. What we see is a slight growth after a down period. Given the Blockchain's popularity, well-developed platform, investment interests and low transaction fees, Ripple coin is expected to grow in both short and long terms.
Different sources provide different Ripple price prediction 2025 (data is taken from Wallet Investor):
| | |
| --- | --- |
| Source | XRP Price (USD) |
| Google | $22.8 |
| Facebook | $406.3 |
| Internet Users | $10.8 |
| Paypal | $6.7 |
| Smartphone | $8.8 |
| Data increase | $5.25 |
Basing on the recent forecasts people involved in the business claim that Ripple price prediction 2030 can be around $200-300. Imagine how much money can be made with the current investments!
Final Thoughts
Therefore, Ripple XRP price prediction depends on a myriad of factors, including the integration of the system into banks, the market cap of the currency, the quality of updates and technical development, and readiness of people to invest. Generally, XRP Ripple price prediction is a tricky question, so it's up to you to decide whether you're ready to invest.