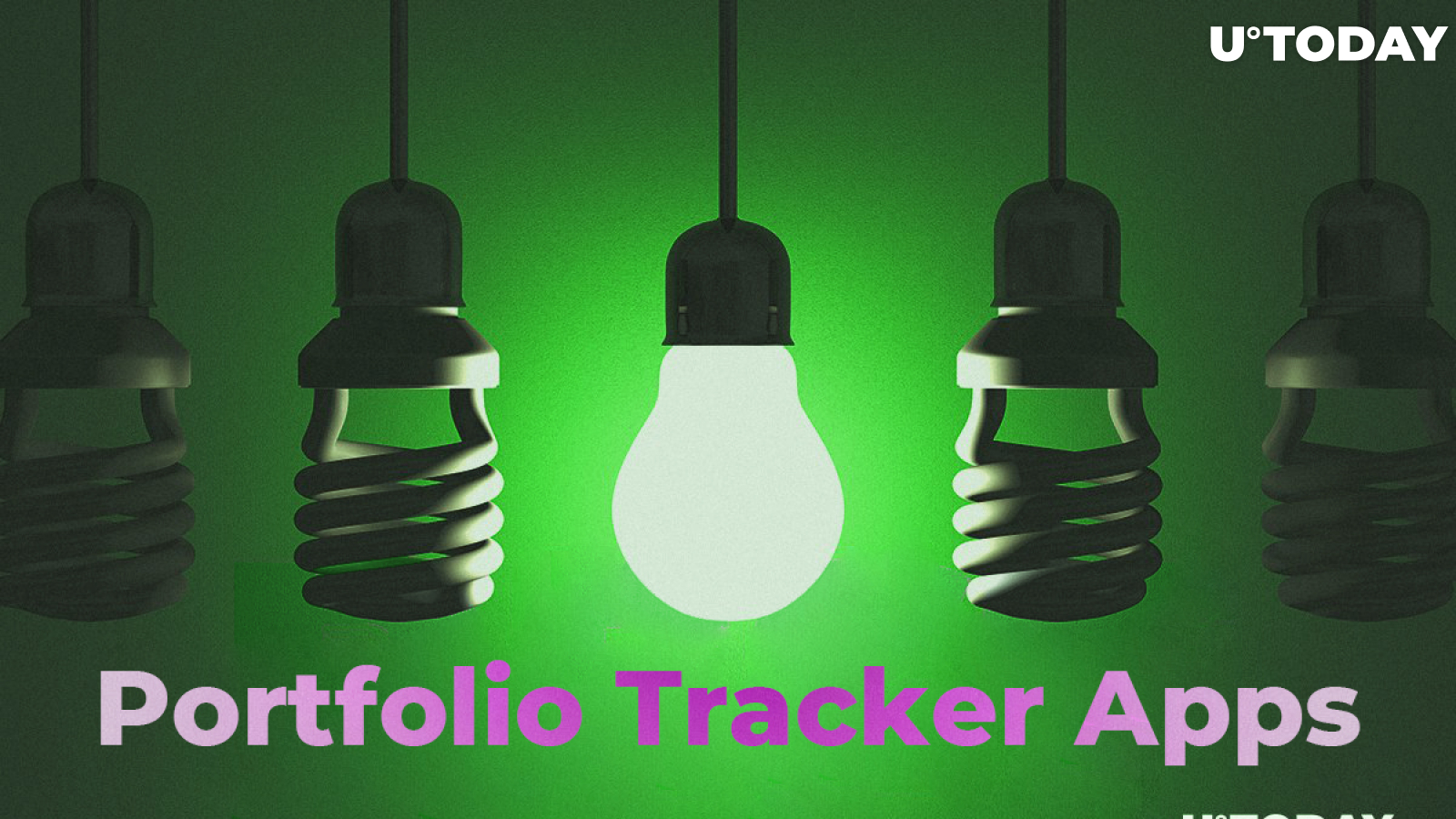 Cover image via 123rf.com
In our time, the phrase "cryptocurrency portfolio" doesn't surprise anyone. If you are fond of cryptocurrency, you probably have it. And maybe a few. Previously, the creation and maintenance of such a portfolio were fraught with many difficulties. Managing wallets, maintaining Excel-tables, ongoing monitoring of exchanges — not an easy thing to do.
Today, to simplify this process, there are a number of tools called cryptocurrency portfolio management applications. Desktop applications appeared first but have gradually become obsolete. Life is accelerating and users want to keep their finger on the pulse all the time.
Therefore, mobile applications are particularly popular today, allowing traders to create and control a cryptocurrency portfolio in real-time. Trading is associated with risk, so there are situations when you need to act quickly to make a profit, especially when it comes to short positions. It's in this case that applications for tracking a cryptocurrency portfolio come in handy.
Who exactly needs such applications:
People investing in Bitcoin who want to have a tool to monitor courses and their contributions.
Altcoin investors looking at promising startups and their growth.
Active cryptocurrency traders, especially those who use the strategy of short positions.
Traders who prefer the strategy of day-trading.
People who are interested in Bitcoin and cryptocurrency world, planning to invest in crypto.
You can easily find more people to whom portfolio tracker applications may be useful, but these are the main categories. Anyway, the applications on the list will be a great way to keep the situation in your hands. Therefore, we propose to go straight to the point! We selected applications according to several criteria: popularity, functionality and perspectivity. Let's begin!
Blockfolio
Blockfolio is the first on the list and, perhaps the most famous tool on the market of mobile applications for managing a crypto portfolio for today. From the obvious advantages, you can select a convenient interface and the ability to customize the application for yourself. For example, you can choose to display only statistics on existing assets or only percentage changes in their value. The appearance of the interface can also be customized. Implemented quick screenshots feature.
The application supports over 3 thousand coins. One of the main trumps of Blockfolio is the ability to check your order books on various exchanges right from the app. Also, a block of Bitcoin and cryptocurrency news is embedded in Blockfolio, but the materials are taken only from two sources: CoinDesk and Cointelegraph.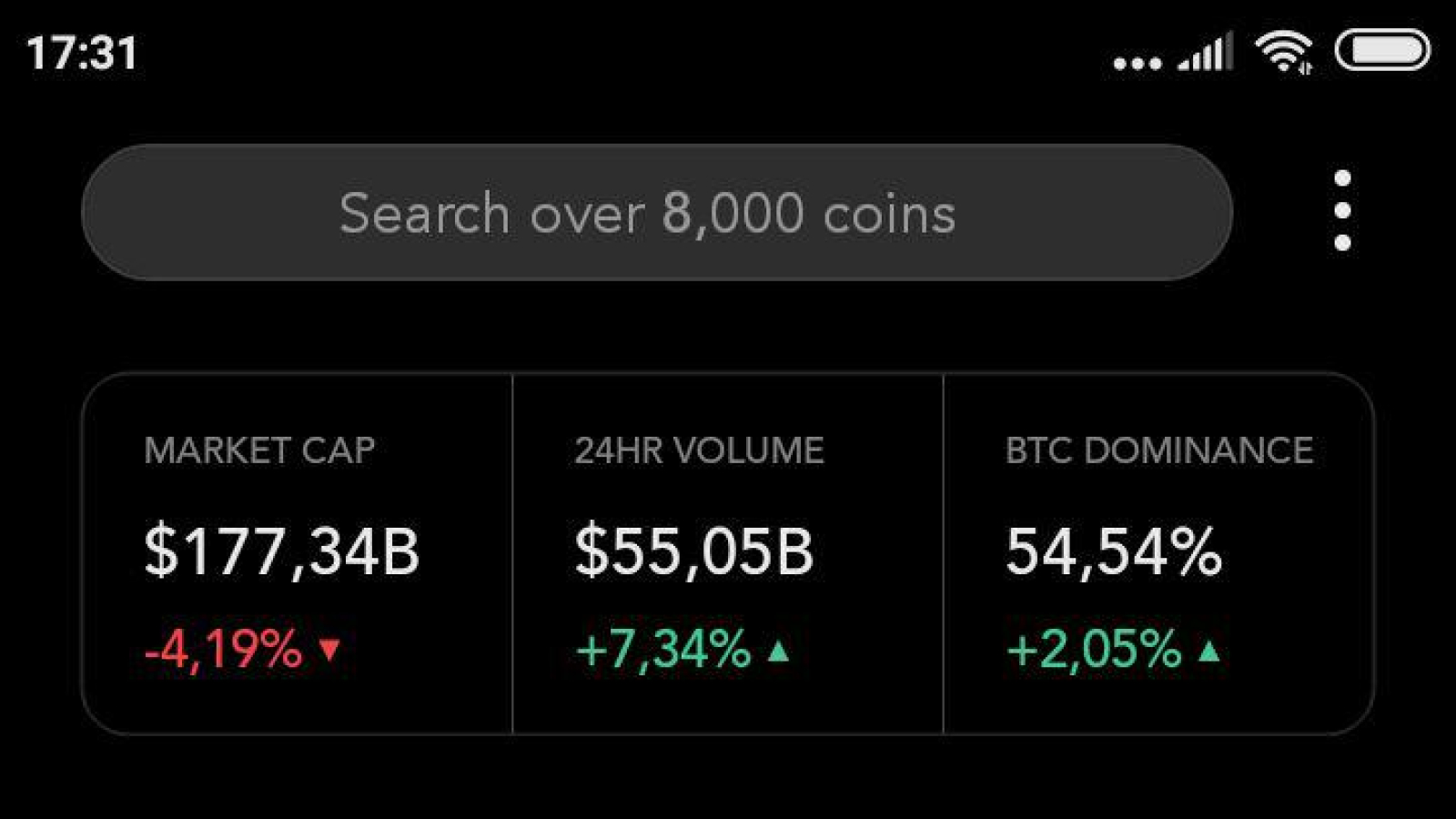 A fairly convenient and frequently used feature of the application is an alert when a coin reaches the target price. Volatility traders often use this feature to make quick profits.
One of the major problems with Blockfolio is the inaccuracy of displayed prices. It happens that the servers suddenly become unavailable. App developers are also not in a hurry with the listing of new coins. Another disadvantage is the slow development of the application, and the introduction of some updates taken negatively by some users.
Pros and cons:
Ability to view orders on exchanges
Great customization
Customizable alerts
The presence of the news feed
Slow development
Failed recent updates
Problems with servers
Inaccuracy in showing prices
Delta
Unlike Blockfolio, in this application, everything is much better with the display of actual prices and alerts about their change in value in real-time. In addition, the application quickly lists new coins. The number of tracked portfolios in the Delta application can reach ten, which is very convenient for experienced traders.
The application offers the user useful analytics tables for each of the selected cryptocurrencies. Separately, we note the ability to synchronize with other devices, which is convenient if the trader uses several devices.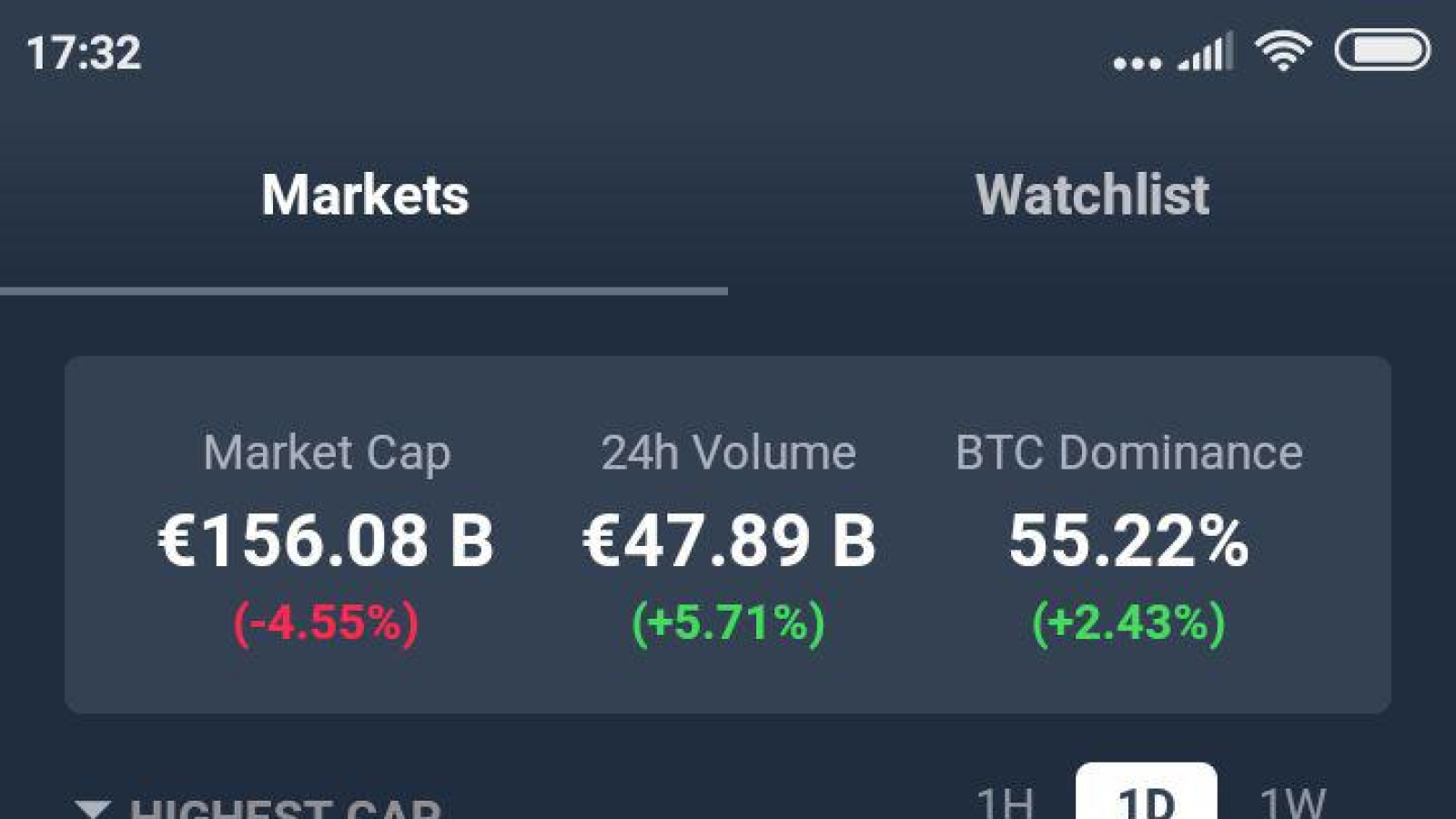 Behind the application, there is also a fairly strong community and a very active development team. Frequent updates make this tool very promising even against the background of Blockfolio, which still surpasses Delta in functionality.
In addition, when tracking Bitcoin's rate or a specific cryptocurrency, Delta cannot boast the same flexibility as the Blockfolio and doesn't allow the user to check his order books on stock exchanges. The plate showing price changes is quite convenient but doesn't contain indicators of trading volumes.
Pros and cons:
Convenient notification of price changes (for different exchanges, different pairs of trade, etc.)
Signs with analytics for each coin
Support up to ten different portfolios
Synchronization of information with other devices
Limited functionality in comparison with Blockfolio
Insufficient information in the application
Circle Invest
In May of last year, startup Circle, which acquired well-known crypto exchange Poloniex, launched its Circle Invest application.
A distinctive feature of the application is the "Buy the Market" function, which allows you to instantly invest in a portfolio of cryptocurrencies weighted by market capitalization. Circle Invest currently supports Bitcoin, Ethereum, Bitcoin Cash, Ethereum Classic, Litecoin, Zcash, Monero, Stellar, Qtum, EOS, and the BAT token.
Among other advantages of the application: repeated purchases of cryptocurrency, instant transfer of bank payments and extremely low investment threshold — only 1 US dollar.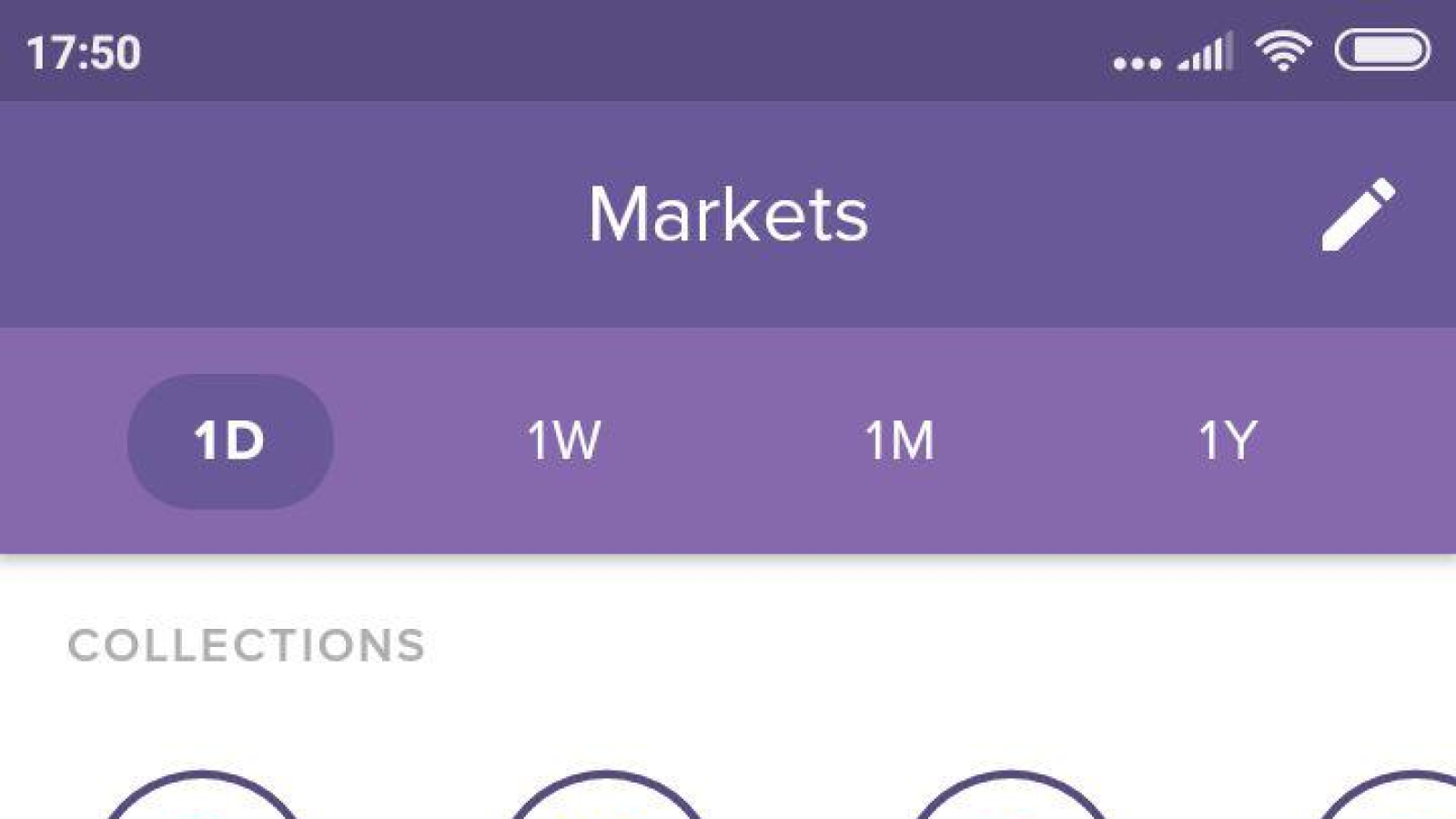 The app draws data for pricing from the OTC market, in this case from the over-the-counter Circle Trade platform. The daily volume of the latter, if one believes the data on the company's website, exceeds $2 billion. Crypto investment in tokens is carried out instantly and without commissions. Prices correspond to stock quotes. A transaction fee is not charged, the company earns on the difference in the assets' value when buying and selling, which is up to 2%.
Pros and cons:
Instant crypto investment without commission
Minimum investment threshold — $1
Detailed asset information
Access only for US residents
A limited set of cryptocurrency
The duration of withdrawal up to 5 days, and only in dollars
CoinTracking
Cointracking is a tool which you can conveniently monitor the state of your investments with, maintain current data on your portfolio, coins, tokens and stocks. Fiat can be tracked on the site but it is mainly optimized for Bitcoin and other cryptocurrencies.
The advantages include the ability to customize the panels. Reports are the strength of CoinTracking, as there is a lot of data and it's really useful. Transactions show general statistics: the value of coins, trading volumes, etc. A section with trends and charts will also be useful. The system predicts how much the coin price will increase or decrease in the near future. There are also charts comparing prices by day, hour, in relation to the volume of trades and taking into account the moving averages.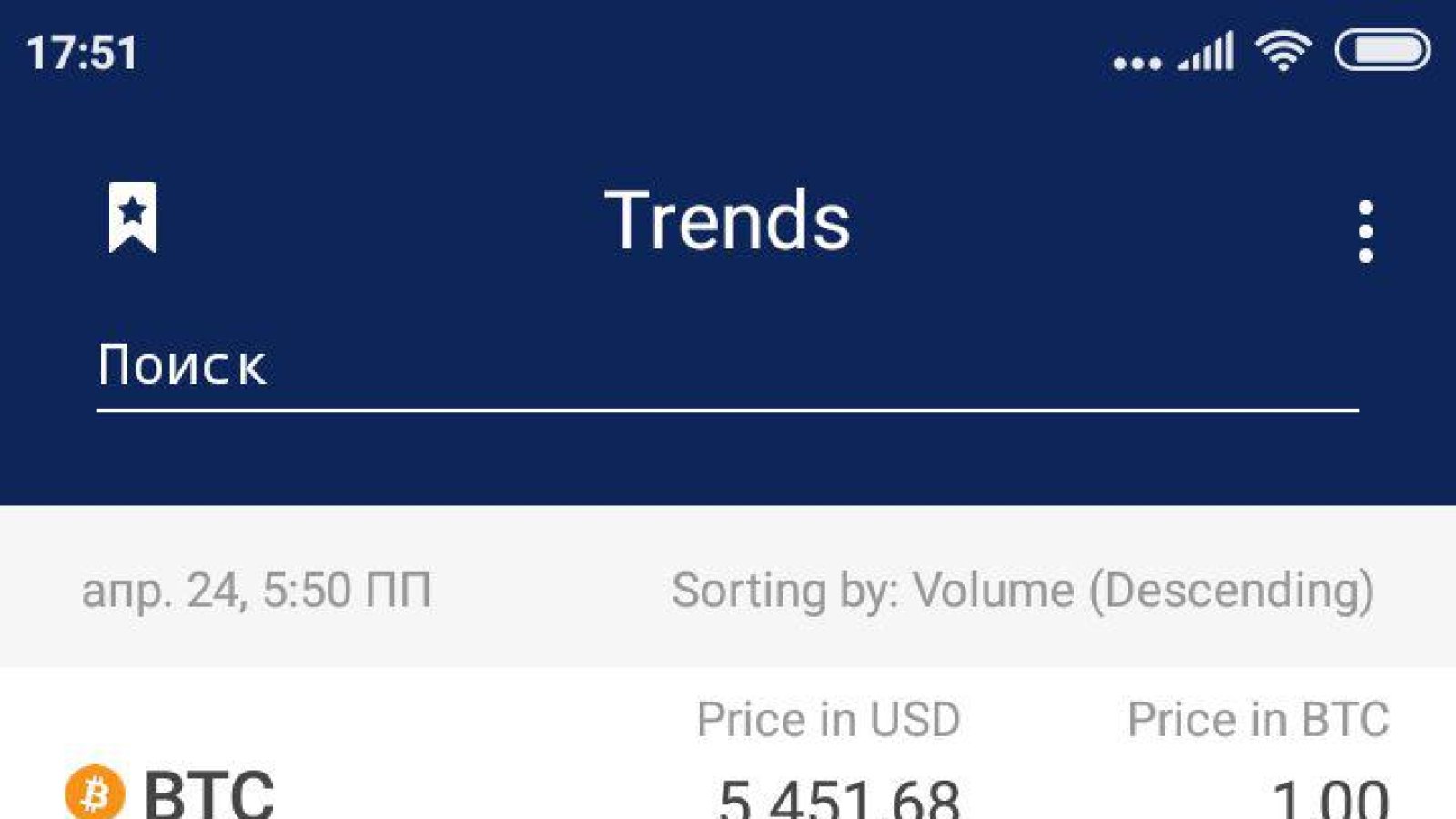 One disadvantage is an unconvincing security system. A listing update is one of the things that need to be improved, so, not all of the new coins get into the list, and some non-existent ones are still there.
Pros and cons:
There is a referral program that gives 20% commission on any purchase made by invited users
Large statistical base
Good price forecasting function
Free version
Convenient reports
Weak localization
No two-factor authentication
Non-existent coins in the list
Lack of drawing tools on graphs
Cryptocompare
This service provides users with a huge amount of information regarding most cryptocurrency products. The functionality of the platform provides users with a free API in the presence of unique data. The toolkit includes lists of ratings of cryptocurrency wallets, mining pools, plastic cryptocurrency cards.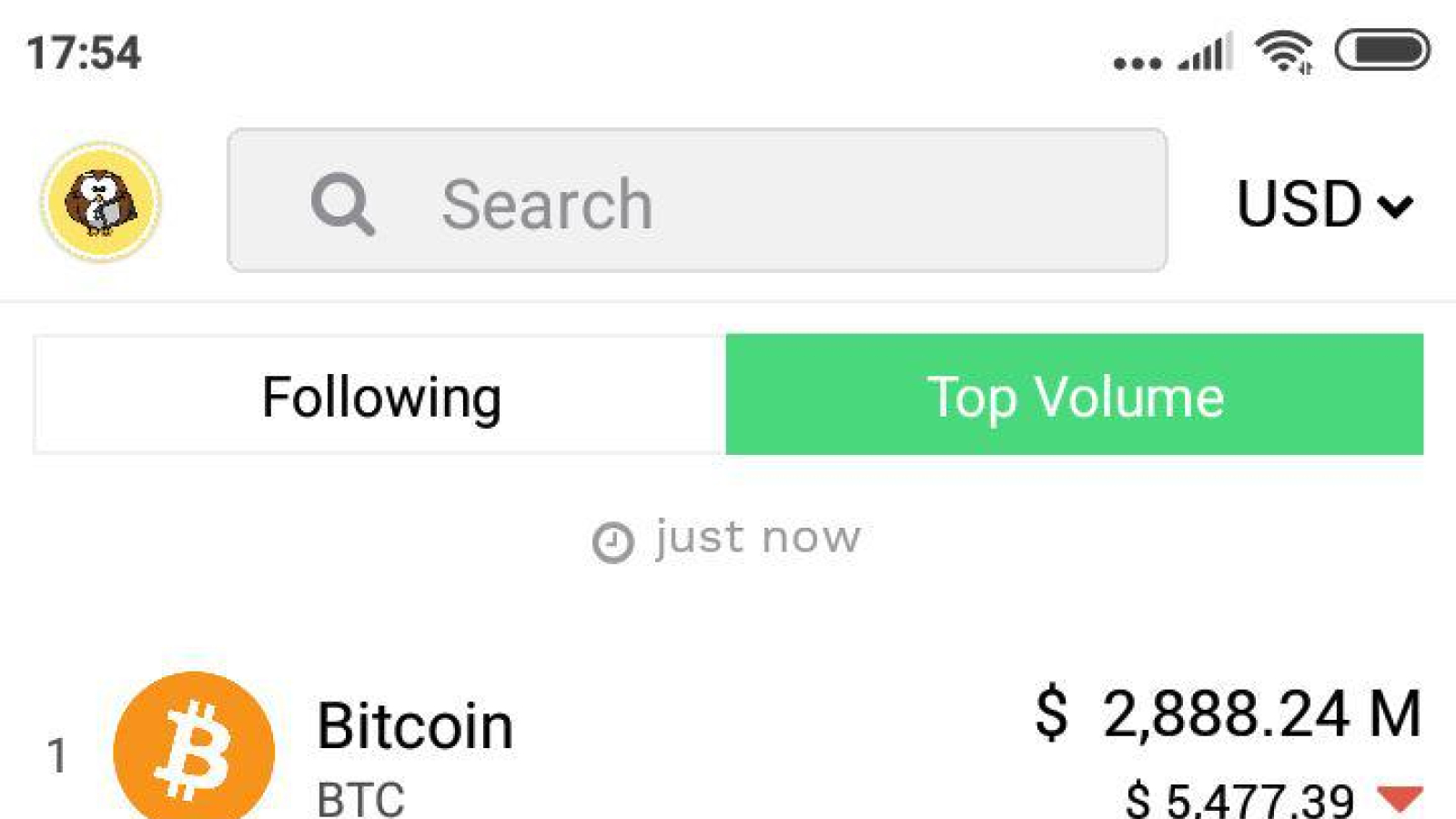 A plus will be the presence of an application for android, but iOS users are less fortunate. A user-friendly interface helps to not get lost among the huge amount of useful information about cryptocurrency.
Pros and cons:
Cool functionality
A huge number of cryptocurrency
Convenient interface
No application for iOS
Coin Stats
This conditionally free app offers to monitor Bitcoin and more than 3 thousand coins at hundreds of exchanges. A good feature is the synchronization of data in the application and various exchanges. You can create multiple portfolios at the same time.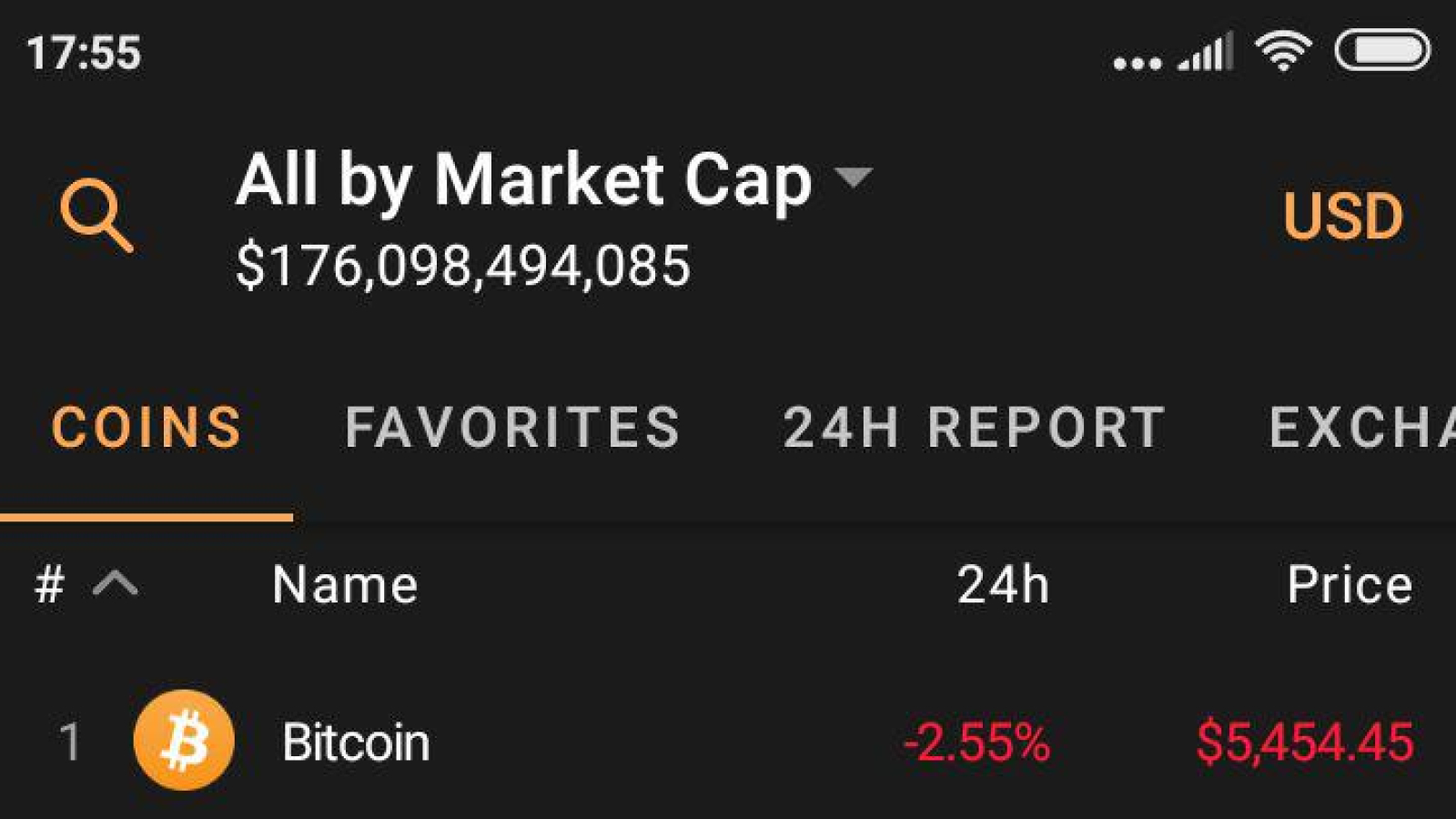 We should also mention the attractive design of the application, access to news aggregators and relevant alerts. The application allows you to get acquainted with each coin in detail, there are links to social media and other resources.
Pros and cons:
Constant updates
A large list of cryptocurrency
Working alert system
Detailed asset information
Errors in the calculations
Late notification of price changes
Coinmarketcap
CoinMarketCap, one of the most popular analytical services, has also created a cryptocurrency portfolio tracker app. The application is available for both Android and iOS. The advanced functionality of the application allows you to use features that are not available on the web version of CoinMarketCap, including portfolio tracking, candlestick charts, cryptocurrency comparisons, price alerts and accounts.
We believe that our users will like the new style and the features we've added to these apps, and we'll continue to update the app regularly based on the feedback we receive representatives of the service noted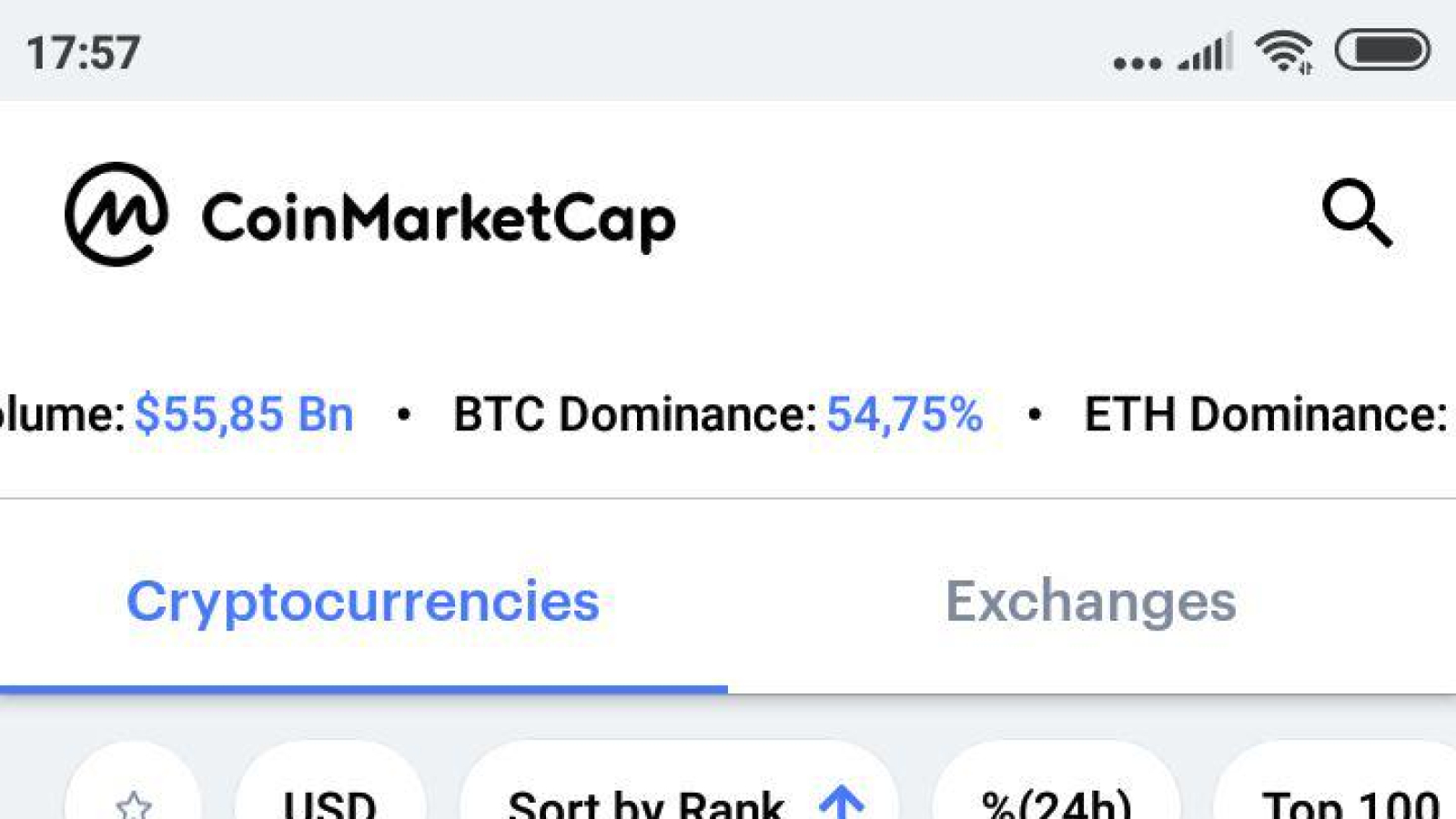 However, the portfolio management feature is available only to registered users. In the future, the company also plans to synchronize accounts in applications and web versions of the service. Recall that in March, CoinMarketCap added a cryptocurrency pricing system from the Flipside Crypto startup.
It is too early to talk about the obvious pros and cons of the application, but it looks quite promising and users have accepted it positively.
Conclusion
These are just some of the most well-known cryptocurrency portfolio tracker apps, in fact, there are a great many of them. The founders of all these startups often have a serious background in the field of traditional finance and consider Bitcoin and other cryptocurrencies as worthy of attention assets.
Apparently, they realize that the future lies in new technologies that make investing more affordable, eliminate the problem of access to the banking system and make cross-border transfers fast, cheap and reliable. Therefore, there is no reason to doubt the further development of applications, as well as the increase in their number.
A single leader cannot be determined, because each application has its own pros and cons. To understand which one is right for you, you should try them. Well, we hope that our review will set the right direction of thought and action.