The largest Bitcoin buying fund, which also offers exposure to altcoins—including Ethereum and Stellar—has added 5,566,271 XLM and other altcoins, whose trusts have been launched recently.
In fiat, this amount constitutes $2,532,167.
Grayscale buys XLM, MANA, FIL, BAT, LINK
Analytics platform Bybt shows that, on March 31, Grayscale Investments fund affiliated with Barry Silbert, the Digital Currency Group founder, made large crypto purchases.
It bought 5,566,271 XLM; 7,290,372 MANA; 258,899 FIL; 1,396,356 BAT and 65,670 LINK. All these coins were added to the Grayscale list of assets recently, as reported by U.Today, and the related crypto trusts launched, enabling investors to access shares based on these coins.
As of April 1, the company holds a total of $46 billion worth of crypto. That includes $28 million worth of XLM, $38.5 billion in Bitcoin and $6.1 billion in Ethereum.
In one day, Grayscale purchased $0.4 billion worth of crypto.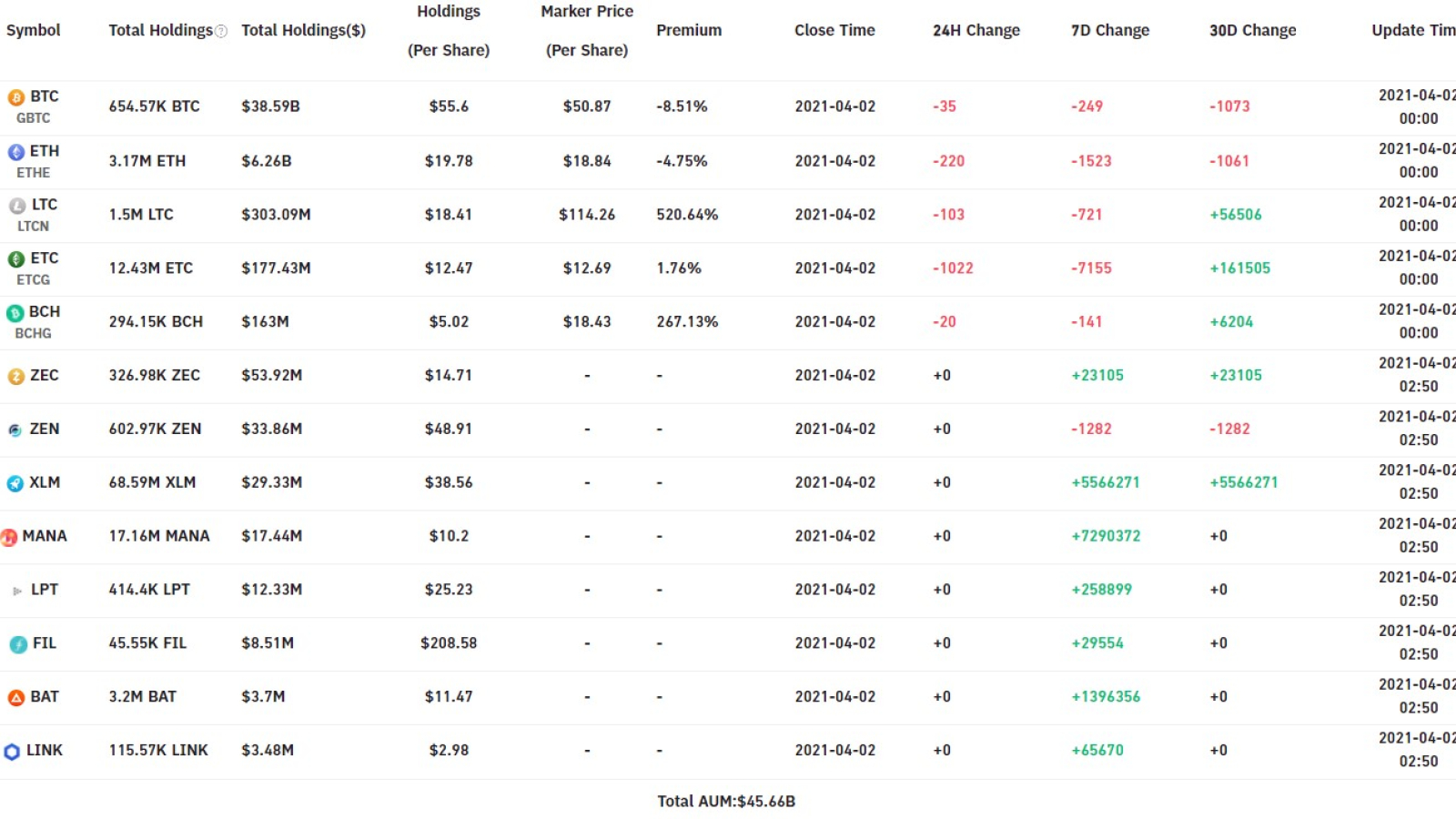 Bitcoin, Ethereum soar on the same day

—

today
As was covered by U.Today earlier, the two largest cryptocurrencies, Bitcoin and Ethereum, spiked earlier today.
Bitcoin revisited the $60,000 level and rolled back to $59,980. Ethereum managed to rise above the $2,000 price mark, inching closer to beating its own record: the $2,036 all-time high reached on Feb. 20.
On April 1, CNBC reported that billionaire Mark Cuban, a crypto hater in the past who preferred bananas to Bitcoin, is now a savvy crypto holder.
Sixty percent of his portfolio is converted into Bitcoin, 30 percent into Ethereum and 10 percent into other altcoins.
Cuban stated that he holds a lot of Ethereum because it is "the closest to a true currency."