GoMining, known for its dedication to making mining accessible, has announced the most significant update since its inception, GoMining v2. This update sees the introduction of the innovative Liquid Bitcoin Hashrate Protocol, set to reshape the landscape of mining.
Setting the stage: Advent of Liquid Bitcoin Hashrate tokens
Historically, Bitcoin mining has been a complicated process, largely limited to sophisticated users and mining companies. Previous attempts from other companies to democratize this process through cloud mining have fallen short due to scams and a lack of transparency. The new GoMining approach addresses these challenges by introducing Liquid Bitcoin Hashrate tokens (LBH).
The concept behind these tokens is to allow users to purchase mining power as a digital asset. The idea is inspired by the Liquid Staking narrative. It means users can participate in mining and freely use tokens that represent their locked stake in the network validator.
This approach accounts for the energy consumption associated with Bitcoin mining. While energy cost in mining Ether is negligible and is not factored into revenue calculations, the cost of energy in Bitcoin mining forms a significant portion of mined BTCs. As such, Liquid Bitcoin Hashrate owners will have to pay for electricity, which is transparently deducted from mining revenue.
Revolutionizing mining with GoMining v2 - LBH protocol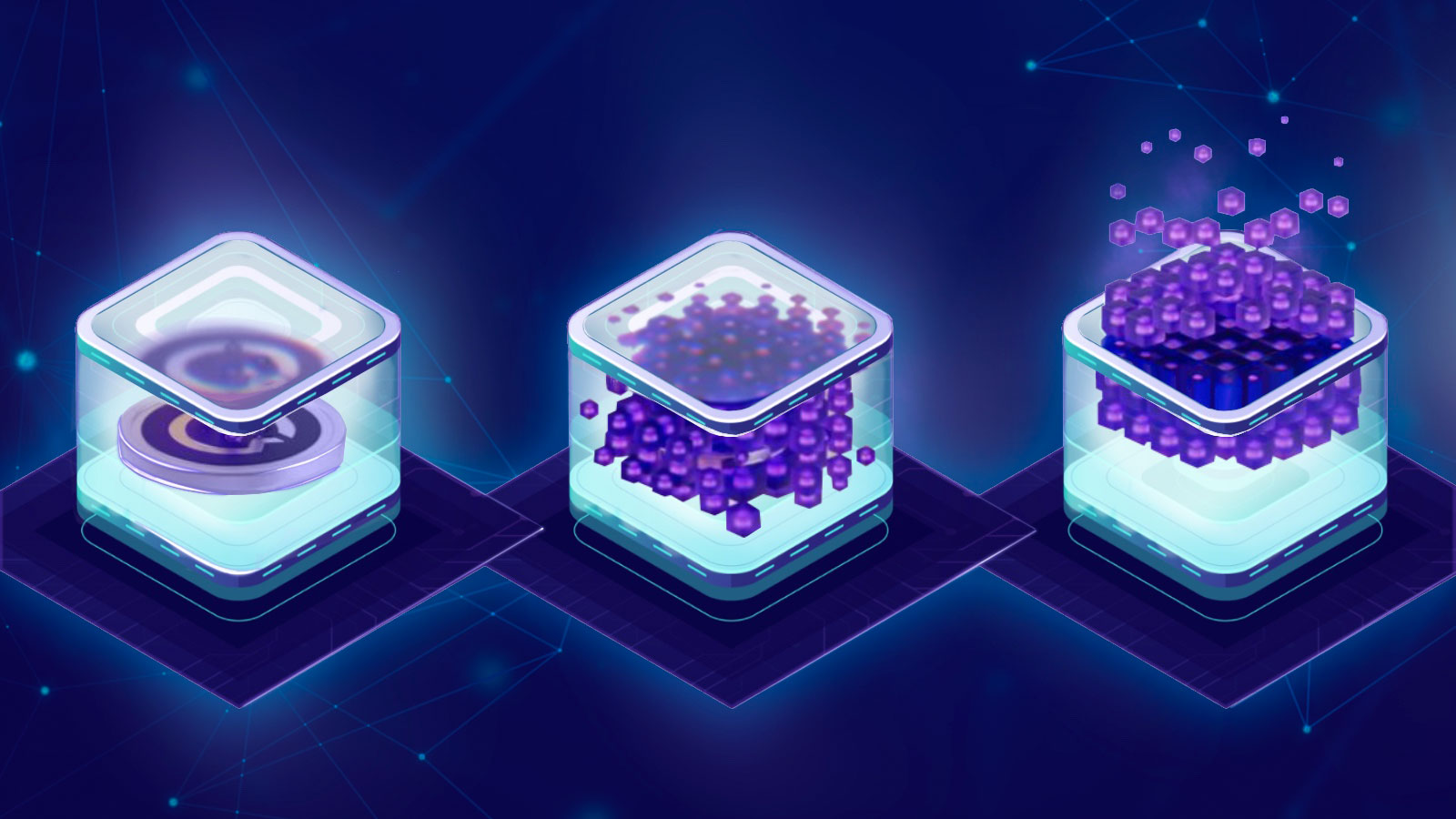 The Liquid Bitcoin Hashrate protocol democratizes Bitcoin mining by making it simple, transparent and widely accessible. Bitcoin hashrate becomes a liquid and tradable commodity on Ethereum/BNB chains, represented as non-fungible tokens (NFTs). These NFTs are issued by service providers — mining companies that own and operate the data centers where the tokenized hash rate is hosted and managed.
In parallel to the innovative LBH introduction, GoMining also unveils new tokenomics by integrating a unique token design that combines the Discount token, the burn and mint equilibrium (BME) and the "ve Token" governance model. These three elements offer holders several utilities. They can receive discounts on electricity fees paid to service providers, obtain governance rights for protocol management and earn yield as rewards for governance.
Utility of GoMining tokens in updated ecosystem
In the new tokenomics, LBH owners can use GoMining tokens to pay service providers for electricity charges. All tokens used for payments are burned, initiating the BME model. After burning, service providers receive electricity payments via the token minting process, automatically ensuring balance within the ecosystem.
New tokens minted are algorithmically distributed among key ecosystem participants, including service providers, VeTokenomics, NFT Marketing and the GoMining Team. This balance ensures the sustainability of the ecosystem. The quantity of minted tokens is intrinsically linked to the number of tokens burned. Early epochs will see fewer tokens minted than burnt, maintaining a dynamic equilibrium in the protocol's operation stages.
The VeToken governance model enables the protocol to align the motivation of token stakers and governance participants with the long-term success of the ecosystem based on a governance reward feedback loop. This model ensures the sustainable growth of the ecosystem.
GoMining's v2 update marks a transformative moment for the Bitcoin mining process. With an enhanced focus on accessibility, transparency and yield options, GoMining is set to pioneer a new era in the mining sector. This groundbreaking update, coupled with the introduction of novel tokenomics, offers a blueprint for the future of mining in the digital era.