GNS soared 100% after the world's largest crypto exchange, Binance, announced the listing of its Gains Network token. As part of the event, GNS became available for trading on Binance on the spot market against USDT and BTC, as well as the ability to open margin positions.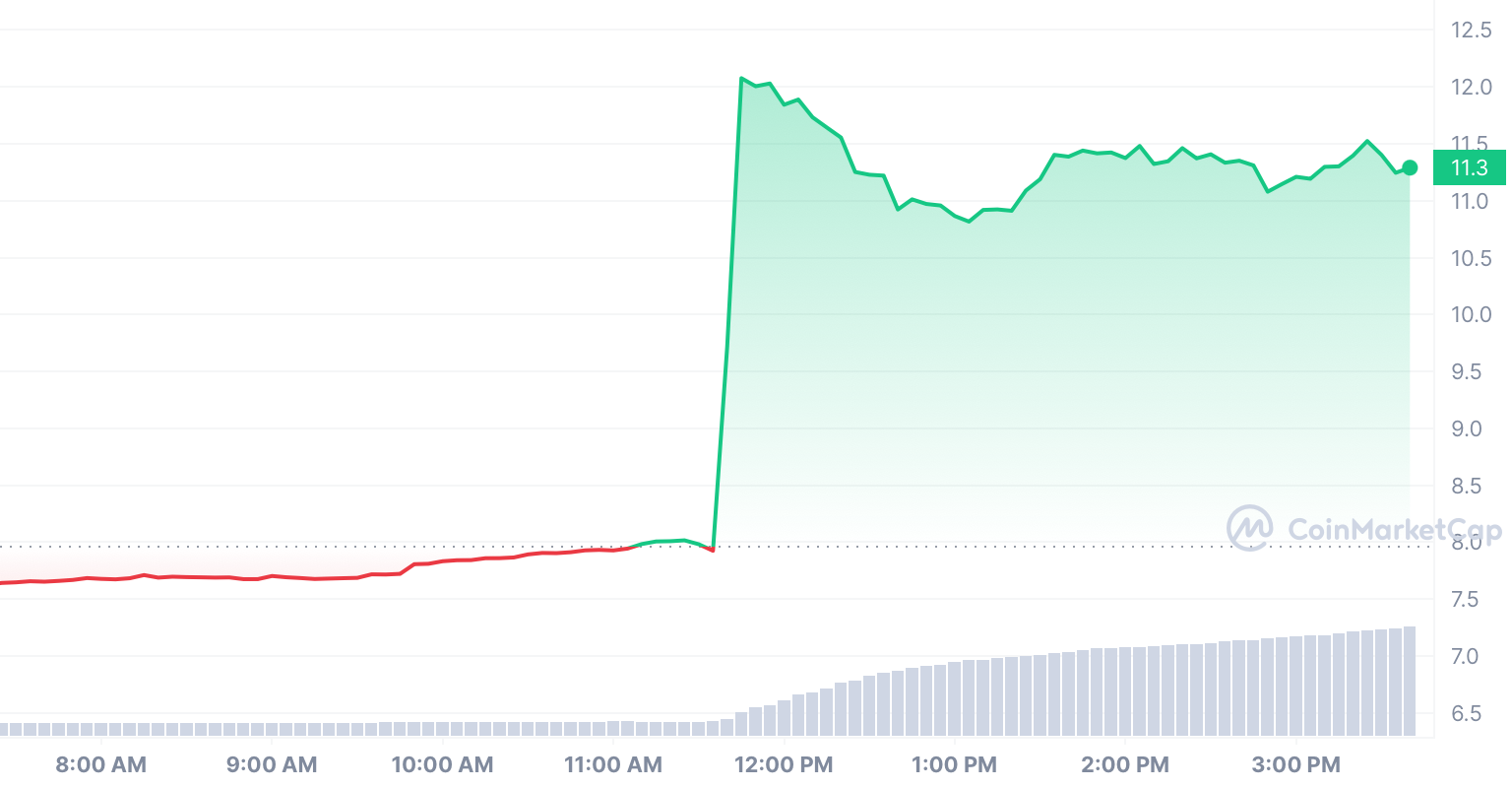 Interestingly, the asset was listed in the exchange's innovation zone, where young and highly volatile tokens are defined, and, secondly, in light of recent events, there is no pairing against BUSD.
What is Gains Network (GNS)?
Gains Network is the team behind gTrade, a decentralized derivatives trading platform operating on the Polygon (MATIC) and Arbitrum (ARBI) networks. In addition to the crypto market, gTrade also opens up access to trading foreign exchange rates as well as stocks and stock market indices. All trading on the platform is done in decentralized stablecoin, DAI.
GNS is the backbone of the gTrade platform. When traders lose, DAI is sent to a collateral vault, which then burns GNS when the excess collateral ratio reaches 130%. In addition, the token can be sent to staking in order to earn a portion of the commission on trading orders on the platform. Finally, GNS' supply is quite limited and stands at 30.29 million tokens.
To summarize, we get a trading platform in the increasingly relevant DeFi sector that operates on the two most hyped networks right now and provides the ability to trade traditional financial assets, while its token has deflationary tokenomics and a limited supply.