As everyone and his uncle is busy discussing Tesla's $1.5 billion Bitcoin bet, Ethereum quietly touched a new all-time high of $1,775 at 4:09 p.m UTC on the Binance exchange.
Earlier today, Bitcoin logged a new lifetime peak of $44,889 on the Bitstamp exchange on the big Tesla news.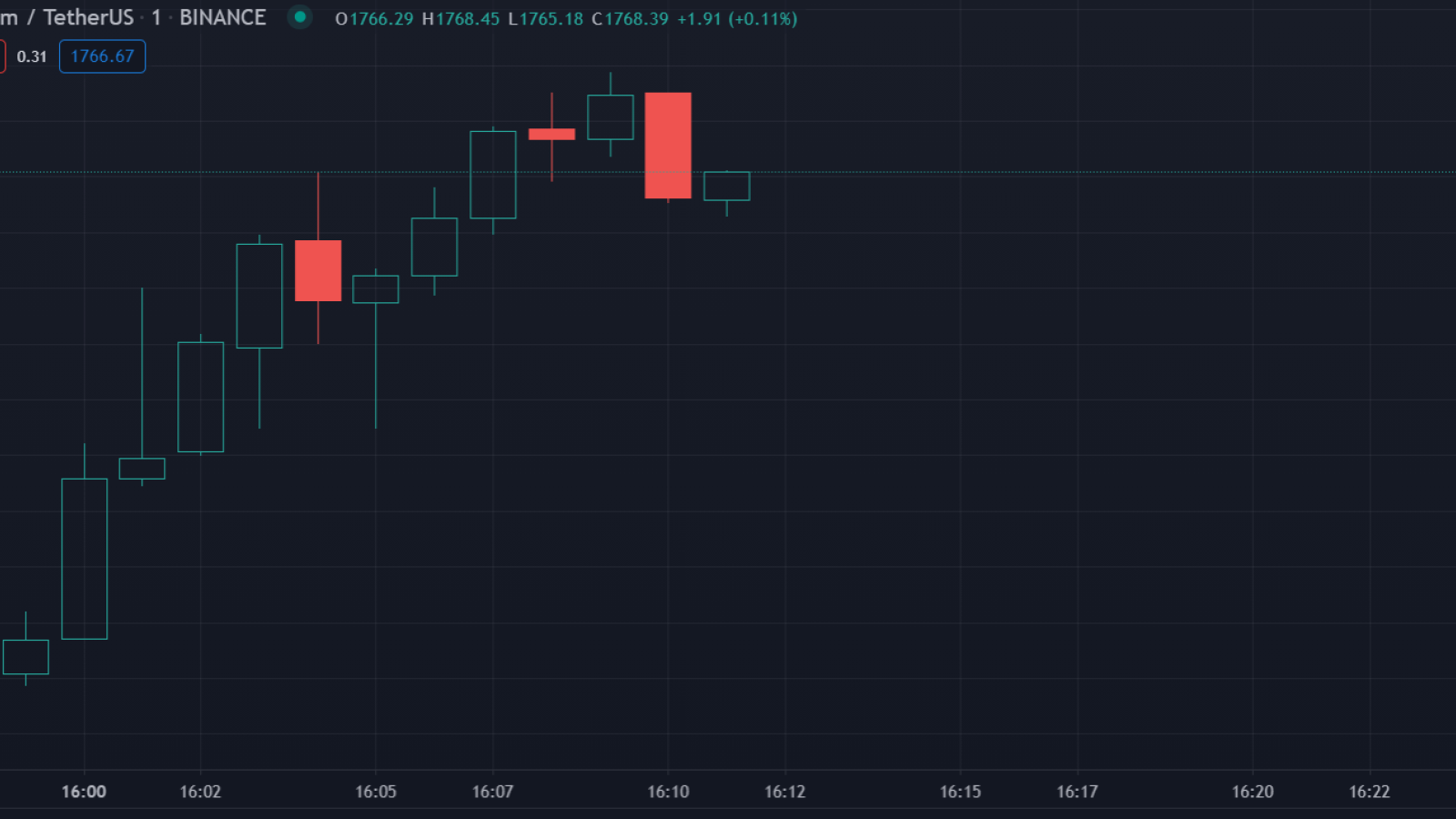 Bitcoin regains its market share
Bitcoin dominance jumped over three percent earlier today, peaking at 63.73 percent before retracing to 63.01 percent at press time. Ethereum has been chipping away at the market share of the largest cryptocurrency since mid-January.
Together, the two largest cryptocurrencies account for 75 percent of the whole $1.3 trillion market.
Ethereum makes its debut on CME
Feb. 8 is the day when the first regulated Ethereum futures in the U.S. were launched by Chicago-based CME Group. Institutional traders are now able to gain exposure to the second-largest cryptocurrency en masse.
While the launch of CME Bitcoin futures was infamous for marking the top of the cryptocurrency's previous bull run, Diao Wang of the DeFi Alliance is convinced the largest altcoin won't see the same fate.
And LOL @ those who think CME futures will bring ETH into a 3-year bear market. This will be the worst trade of your life.
At press time, the February 2021 Ethereum futures contract is trading at a premium on CME.