Ethereum, Ripple's XRP and other top altcoins have dropped by more than 10 percent, according to data provided by CoinMarketCap.
EOS turned out to be the worst-performing performing cryptocurrency inside the top 10 after its price plunged by almost 15 percent.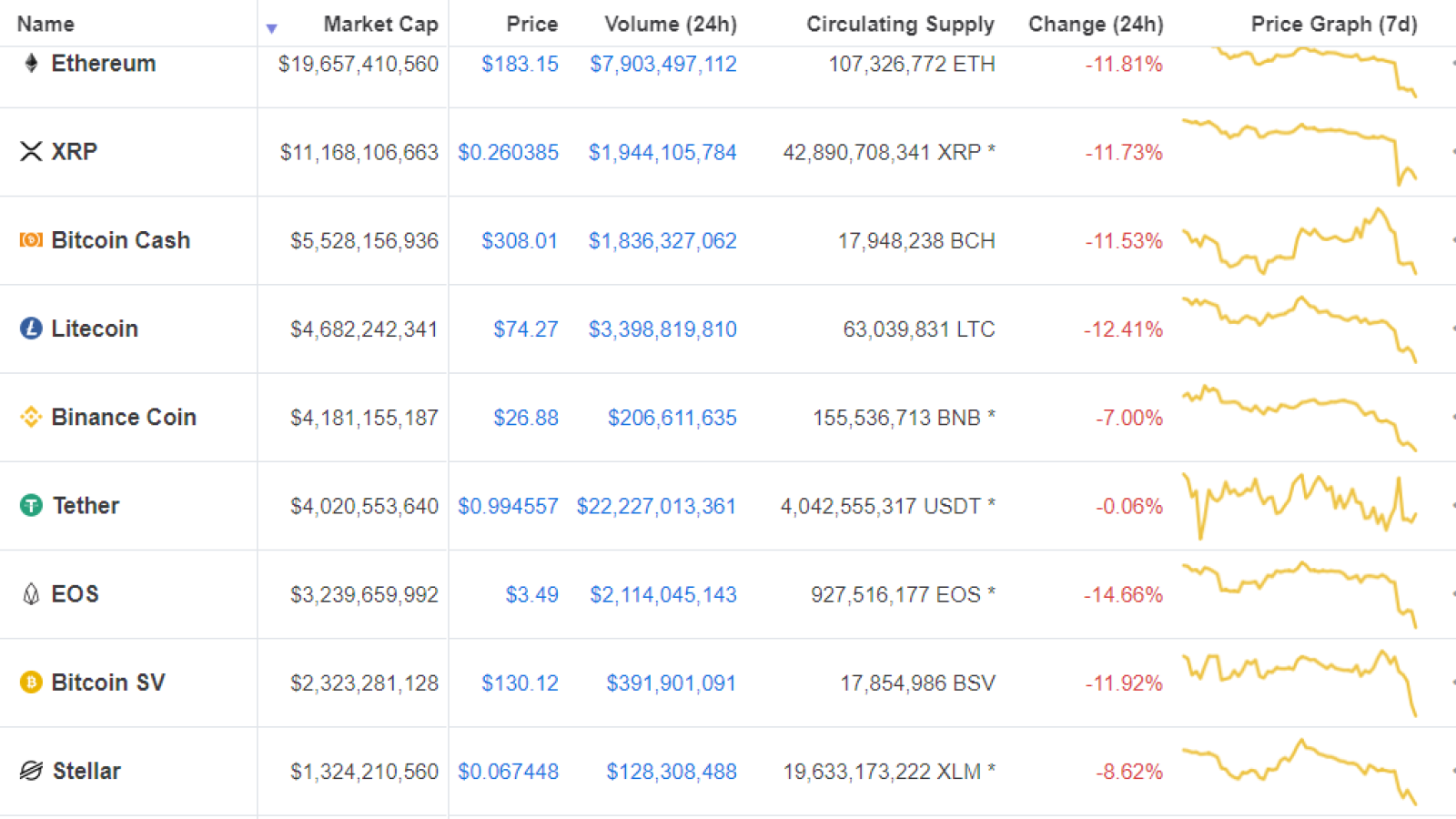 In sharp contrast to this, ICON survived the market rout and registered a whopping 21 percent price uptick ahead of its public representatives election.
Bitcoin, the top cryptocurrency by market capitalization, is trading at $9,665 on the Bitstamp cryptocurrency exchange. It has experienced its biggest one-day drop in August (so far).