EOS developers announced their new V1.5.0 Release Candidate, which is focused on improving the performance of the EOSIO blockchain and on keeping it one of the fastest public blockchains available. The release includes multi-threaded signature verification, which will contribute to more efficient key recovery and a smoother experience.
The new version is a Release Candidate (rc), which will be promoted to "stable" after community feedback and a few rounds of testing. It's nice to see they are working hard on improvement but would be even nicer to see some bullish movement on the charts.
Charts at a Glance – EOS/USD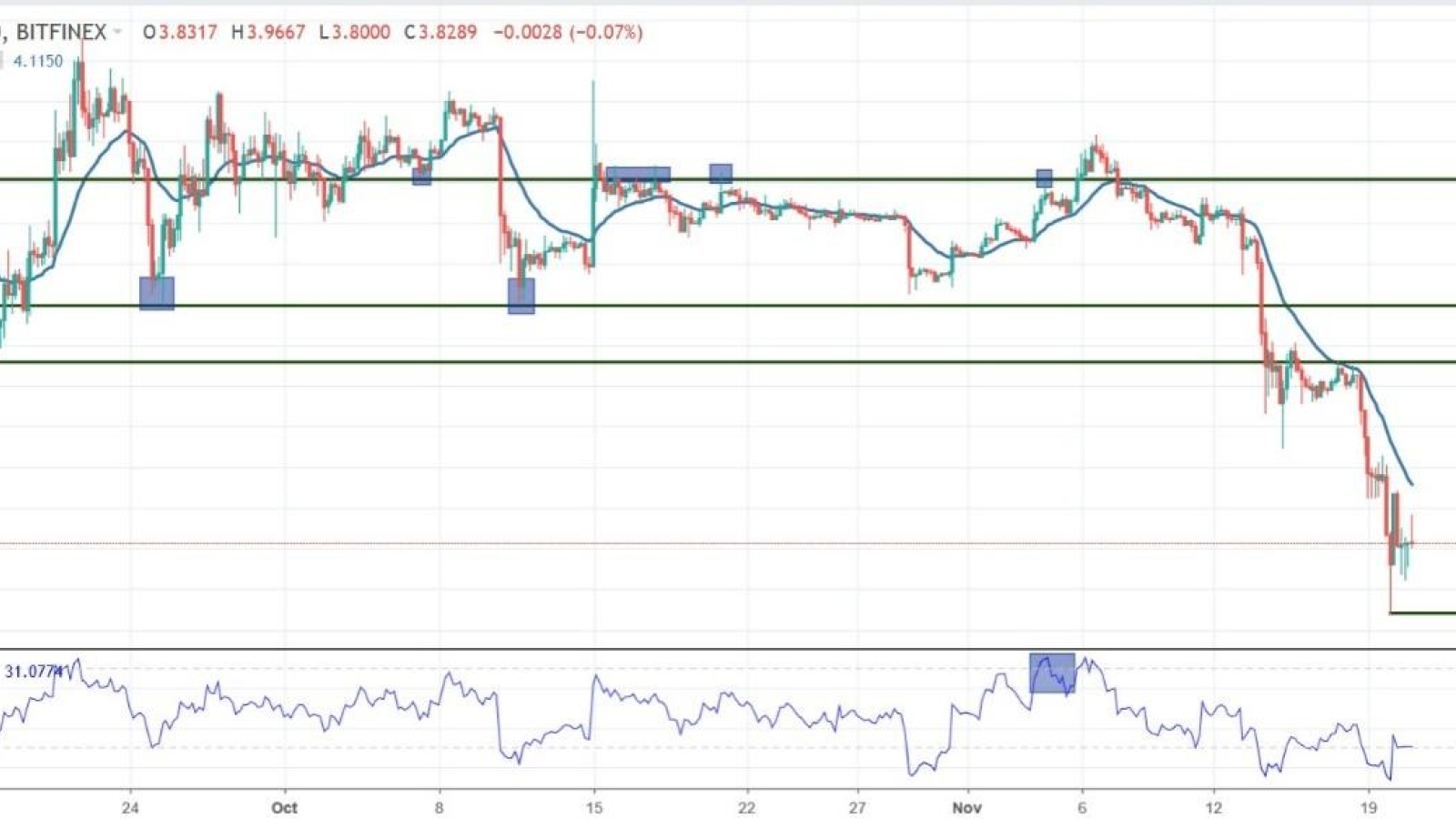 Like most other cryptocurrencies, EOS has been tanking and posting continuous losses, currently trading around $3.8 with a loss of over 24% for the last 7 days. The last 24 hours have been a bit brighter (3.22% gain), but at the moment the bounce seems like the bears are simply taking a "breather", so this is not the end of the downtrend, probably.
Confirmed support lies at 3.50, with immediate resistance at 4.00 and at the 20-period Exponential Moving Average (blue line on the chart). If the pair can climb above the mentioned technical elements, the move up may gain some traction and develop into a stronger climb but otherwise, the sellers will remain in control.
Support zone: 3.50
Resistance zone: 20-period EMA (dynamic resistance) and the horizontal resistance at 4.00
Most likely scenario: unless the pair establishes the current resistance as support, we expect a drop through 3.50
Alternative scenario: sideways movement below the 20 EMA