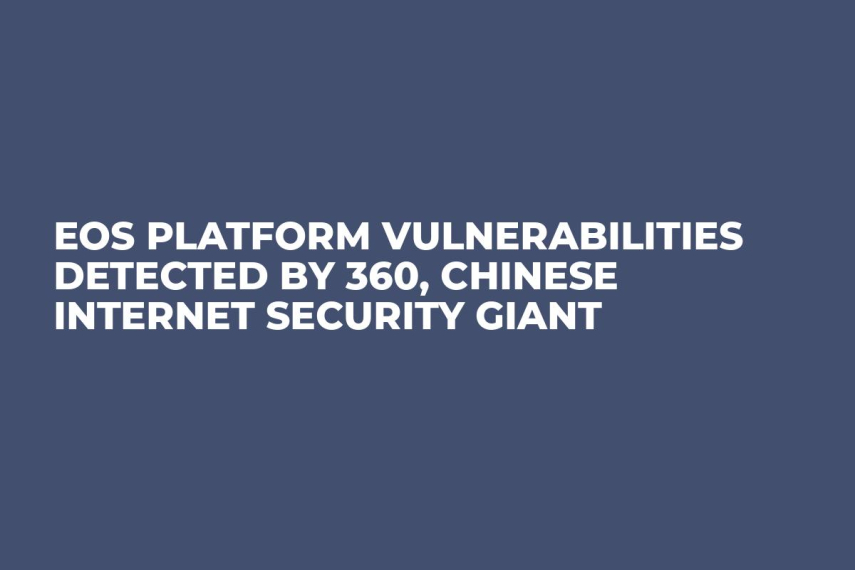 Cover image via U.Today
The engineers of 360 wrote on the popular Chinese social media Weibo that through some of those vulnerabilities it is possible to remotely execute an arbitrary code on any EOS node.
In other words, through remote attacks, it is possible to gain control over the whole EOS system.
1/ Chinese Internet security giant 360 has found "a series of epic vulnerabilities" in the #EOS platform. Some of the bugs allow arbitrary code to be executed remotely on EOS nodes and even taking full control of the nodes.

Source (in Chinese): https://t.co/pt6nj6EodP

— cnLedger [Not giving away ETH] (@cnLedger) May 29, 2018
360 already informed EOS management. Taking into account that there are just a couple of days to go before the mainnet launch, this could seriously change the platform's plans.
However, according to the company officials, the EOS mainnet will not be switched on until these problems are eliminated.
Dangerous Blockchain breaches
The presence of security breaches in virtual currencies can have a worse impact than when it comes to ordinary software. On a fully decentralized platform like EOS, a vulnerability attacked in one node can influence the whole network through the interconnected nodes so that thousands of computers will be attacked.
Hackers responsible for those attacks can send a smart contract infected with a virus across the whole platform.
Various other negative consequences can follow unless these issues are fixed as quickly as possible.
CryptoComes has contacted the EOS officials and asked them to clarify the situation and how they are proceeding with solving the unexpected problem.