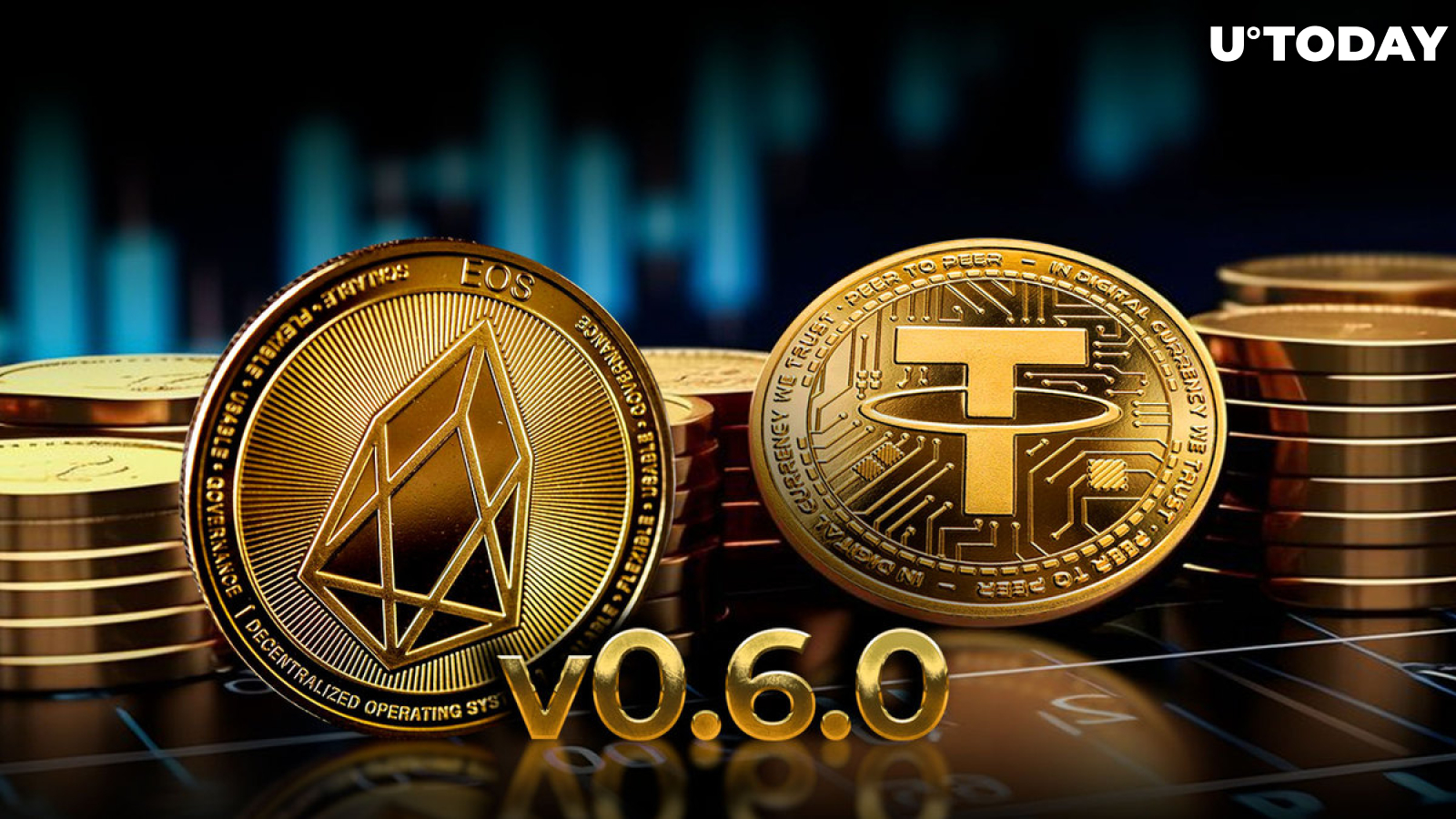 Cover image via www.freepik.com
With a new release activated, EOS network users can easily move tokens, including the largest stablecoin, U.S. Dollar Tether (USDT), from the main EOS blockchain to its EVM sidechain. This advances the set of opportunities EOS EVM account unlocks for traders, developers and investors.
EOS EVM v0.6.0 live on EOS mainnet
The EOS Network Foundation (ENF), the nonprofit behind the development of EOS blockchain and associated solutions, is introducing EOS EVM v0.6.0, the first release of EOS client software to enable seamless interaction between EOS mainnet and EOS EVM.
The new software build enhances the trustless bridge's functionalities, retaining the platform's full EVM compatibility. The hotly anticipated upgrade to EOS EVM 0.6.0 is set to widen the horizon to the EOS Native version of USDT, which will be represented by an ERC-20 cryptocurrency on the EOS EVM.
This new feature allows users on EOS EVM access to USDT (EOS) without relying on any trust assumptions or third-party bridges.
As a result, users can seamlessly bridge USDT, the largest stablecoin, to EOS EVM from both EOS mainnet and custodial accounts from centralized exchanges. In the first release, this operation is supported by top CEXes Binance, Bitfinex, Kucoin, MEXC and Gate.io.
The team of EOS Network Foundation (ENF) stressed the importance of this release for the entire cross-chain ecosystem, and its DeFi segment in particular:
The potential impact on DeFi, including increased Total Value Locked (TVL) and liquidity, is substantial. Stablecoins like USDT play a pivotal role in DeFi, offering reduced volatility, liquidity in trading, risk management, and more.
As covered by U.Today previously, EOS network celebrated its first anniversary last June. In 2023, the platform became fully EVM compatible.
Cross Virtual Machine (VM) Communication addresses liquidity issues
The latest release also introduces technology mechanisms for cross-virtual machine communication, opening the door for novel use cases.
Namely, smart contracts on EOS EVM and EOS Native can now call smart contracts on each other, enabling new use cases that extend the functionality of EOS EVM, merging the benefits of the Ethereum and EOS virtual machines in a single interface.
This integration demonstrates a previously unseen protocol of interaction between EVM- and non-EVM blockchains that can be useful for other programmable and nonprogrammable L1s.