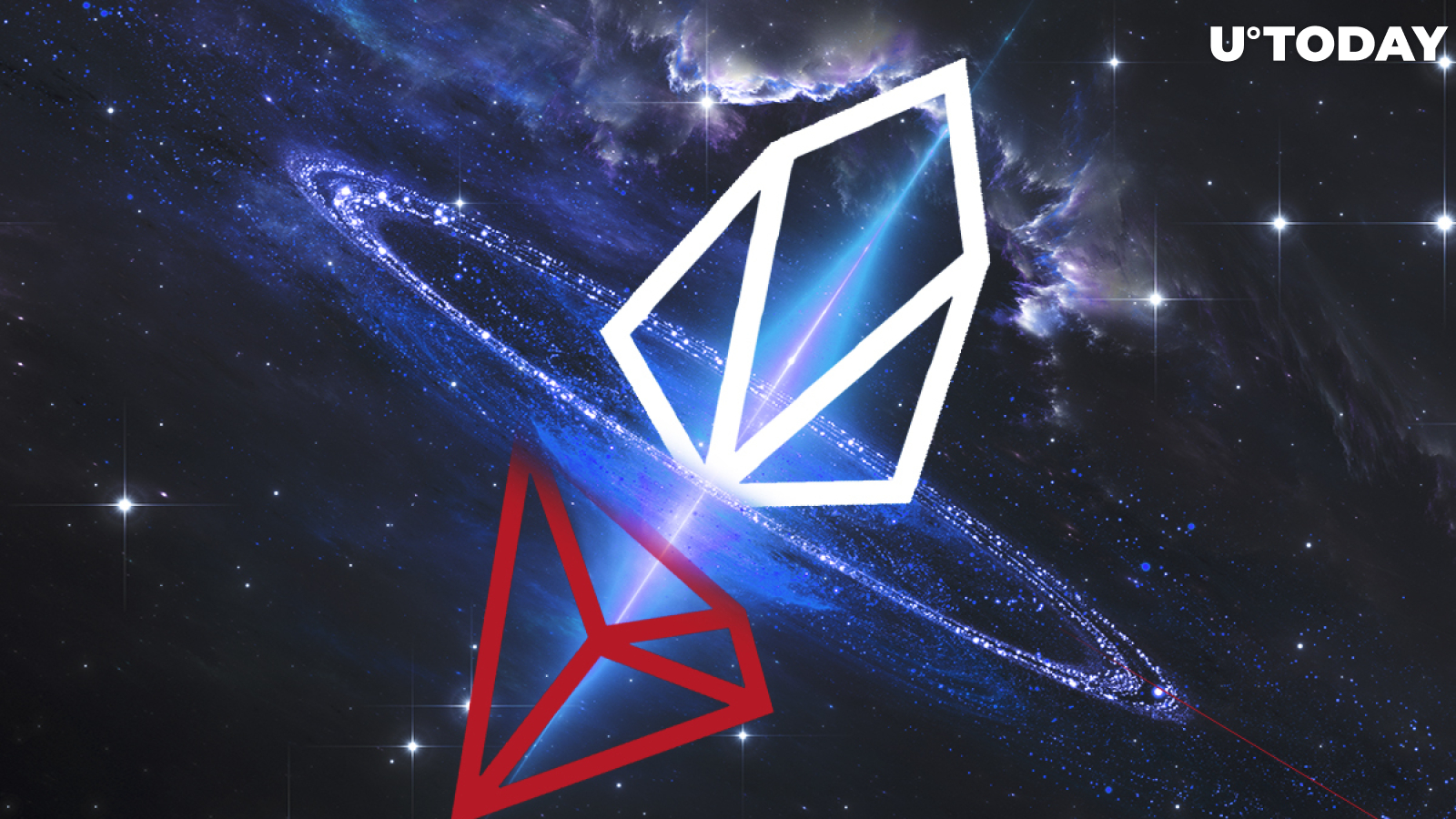 Cover image via www.123rf.com
The EOS blockchain has been having trouble for almost a month now due to the EIDOS dApp. Since November 1, EIDOS has been overloading the EOS mainnet, similar to the case of CryptoKitties on Ethereum.
What used to be free transactions on EOS has now turned into a minimum 100-EOS stake necessary to perform operations.
EarnBet dApp has asked EOS Block Producers (BP) to solve the problem or the dApp will be the first to leave in 30 days.
"The current 21+ #EOS block producers need to begin governing with the best interests of the blockchain in mind. If these block producers are unable to institute a comprehensive fix in 30 days, we will be leaving the $EOS network." - @EarnBetCasino https://t.co/ODBkyxSU0i

— EOS New York (@eosnewyork) November 25, 2019
EIDOS blocks EOS chain
EOS users have been having difficulties since early November due to great congestion of the network preventing it from working properly. The reason is the EIDOS dApp that has issued a Waste token on EOS.

"EIDOS token's current utility is NOTHING but motivating users to WASTE the EOS Mainnet's CPU."
The EarnBet team in its Medium blog describes the situation as follows:
"The EOS mainnet is in a sad state. With intense network congestion and spam, users are unable to access their EOS accounts. Currently, the network requires around 30 EOS staked to an account in order to perform a single transaction each day."
The author of the article then points out that what once was proclaimed to be 'free transactions' is now gone and the transaction fees currently are sometimes higher than those on the Bitcoin chain. The article further says that now users have to stake more than 100 EOS to conduct any transactions.
#EOS blockchain has been congested for more than 24 days now since Nov 1 due to one DApp called #EIDOS

Excessive mining makes the previous 100k+ army of bots be reduced to less than 9k users, since its too expensive to transact.

$4B EOS ICO? Yes.

Reliable? Most definitely not. pic.twitter.com/h6t2uATTe7

— Misha Lederman (@mishalederman) November 25, 2019
It seems that the only way to make transactions on EOS at the moment is to buy resources through the system contract dubbed REX. However, the article points out, the system has been in the 'shutdown mode' and users cannot take their EOS back or take more REX loans.
"What started as "zero transaction fees" turned into the most convoluted and confusing transaction fee model in the history of blockchain."
"This is very frustrating as a business. Our team has worked tirelessly on this platform since well before the mainnet launch in 2018..."

And you still wonder if #EIDOS is an attack on the #EOS Network?#DefendEOS ?? https://t.co/fBl9vmmXY6

— EOS Israel (@EOS_Israel) November 25, 2019
While a lot of dApps on #EOS seem to be eyeing other #blockchains right now, @HernanArber makes a great point that the #EIDOS effect could hit any other DPOS based blockchain as well. We need a solution that covers all bases, not just a short term fix. ?https://t.co/IPpNhbdvZw

— Murmur (@murmurdapp) November 25, 2019
EarnBet dApp determined to leave
The betting dApp EarnBet that allows users to make sports bets via staking crypto (EOS, BTC, LTC, etc) now cannot afford to transact on the EOS network. They request that EOS Block Producers start governing the network properly (most certainly meaning 'get rid of EIDOS and prevent similar cases in the future') or they will leave in 30 days.
Is Tron a way out for EarnBet?
Last year, Tron entered the global gaming industry. A popular Ethereum-based game EtherGoo migrated to Tron and rebranded as TronGoo.
Tron also teamed with 0xGames to launch their 0xWarriors gaming dApp on its blockchain.
Now, a prominent supporter of Tron, the CCO of BeatzCoin, Misha Lederman suggests that Tron may be a good option for EarnBet to use in the current situation. Tron also has numerous dApps that work in the sphere of sports betting.
Let the #EOS migration begin ??#TRON blockchain works flawlessly, is reliable, scalable, got the largest user community in the world, & is very cheap and easy to build on. As a developer, there is only one choice ATM for blockchain DApp platform - @Tronfoundation https://t.co/X6AB8zUEqK

— Misha Lederman (@mishalederman) November 26, 2019