While the government is handing out cash to its people to shore up the pandemic-ravaged economy, Tesla CEO Elon Musk, the second-richest person on the planet, took the matter into his own hands with Dogecoin.
In his most recent tweet, the billionaire entrepreneur claims he views the meme cryptocurrency as his "private stimulus."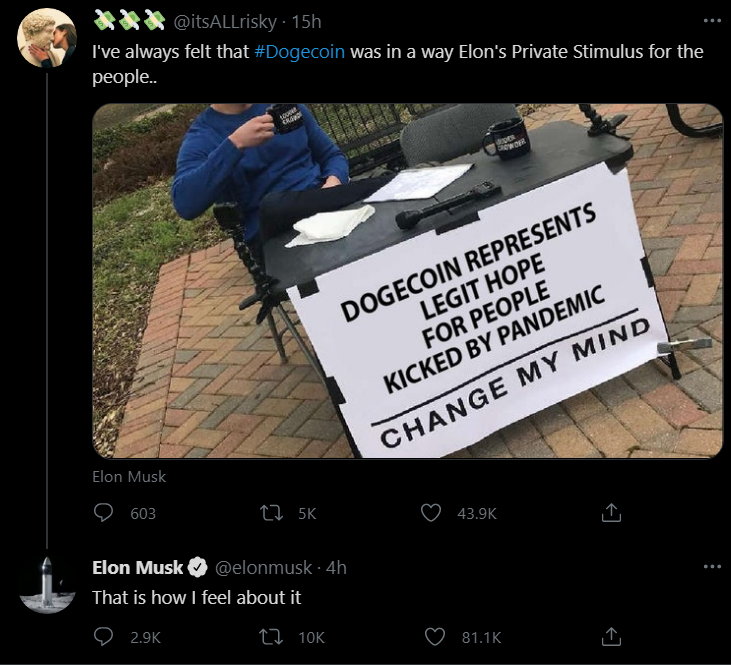 The coin's massive surge is widely attributed to Musk's Doge-related memes that instantly result in price spikes.
Your stimulus could be worth almost a million
Dogecoin has increased roughly 68,000 percent since last March when the U.S. government started sending the first batch of $1,200 stimulus checks.

Those who invested this cash into Doge right away could have pocketed around $817,000.
Investing the second stimulus check of $500 would have amounted to over $120,000. Finally, putting $1,400 into DOGE in April could have resulted in over a $19,000 gain.
Putting $1,200, the amount of the original stimulus check, into Dogecoin back in May 2015 when the cryptocurrency was trading at $0.000086, could have made you $11.2 million.