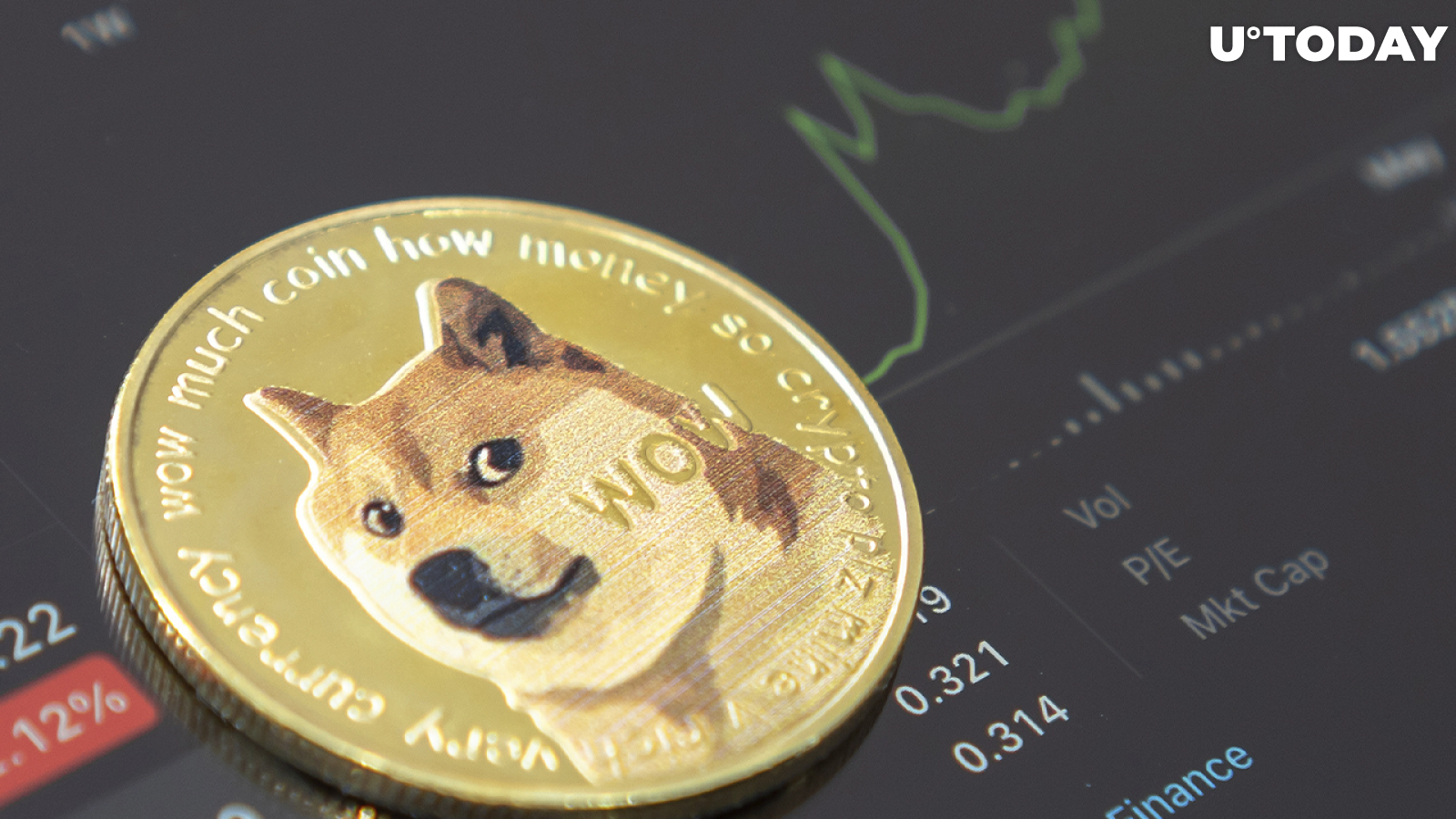 Cover image via stock.adobe.com
IT engineer Billy Markus, who cofounded the original meme cryptocurrency Dogecoin in 2013, has taken to Twitter to comment on the recent price rise of DOGE (+ 6.30 percent over the past 24 hours, according to CoinMarketCap).
At the time of writing, the leading canine crypto is changing hands at $0.1493 with just a small step up separating it from reclaiming the $0.15 level. Earlier today, the coin managed to take $0.15 but then went below it again as can be seen on the screenshot.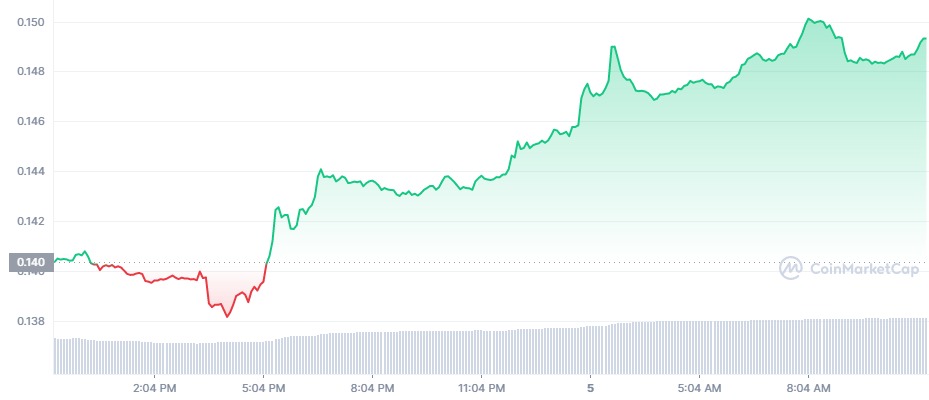 dog coin flirting with its old friend 15

— Shibetoshi Nakamoto (@BillyM2k) February 5, 2022
Markus also tweeted that he is ready for Dogecoin to make a trend reversal and begin rising again.
Oooh. I haven't looked for a few hours. I'm ready for a trend reversal. I want to feel that positivity again. Being optimistic is so much more enjoyable than assuming everything's going to implode at any moment.

— Prestige☢️ (@S0meW0rri3s) February 5, 2022
On May 21 last year, Dogecoin soared to an all-time high of $0.7376 but did not stay their long and failed to advance any higher.
The DOGE cofounder also commented on that, saying that the flirt with $0.73 was pretty short-lived.
Since reaching the ATH, Dogecoin has been in a bearish trend, recovering to certain smaller highs but then going under them again. One of these most recent highs was reached on 20 October, when DOGE hit $0.3. Since then it has been unable to even come close enough to test this level.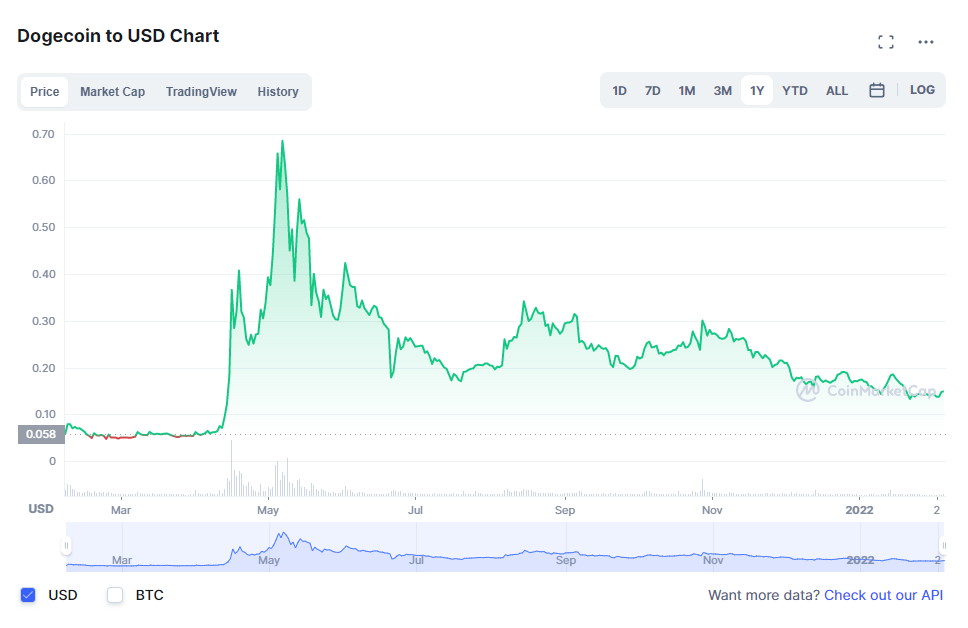 At the end of 2021, the meme coin achieved a milestone that Bitcoin has failed to hold – Tesla started accepting it for some of its merchandize. In early 2021, the e-car making giant also began to accept Bitcoin for automobiles but then quickly reversed for environmental issues associated with Proof-of-Work mining algorithm.