A short while back, a Redditor published a post sharing an article about a website that shows all signs of a crypto scam.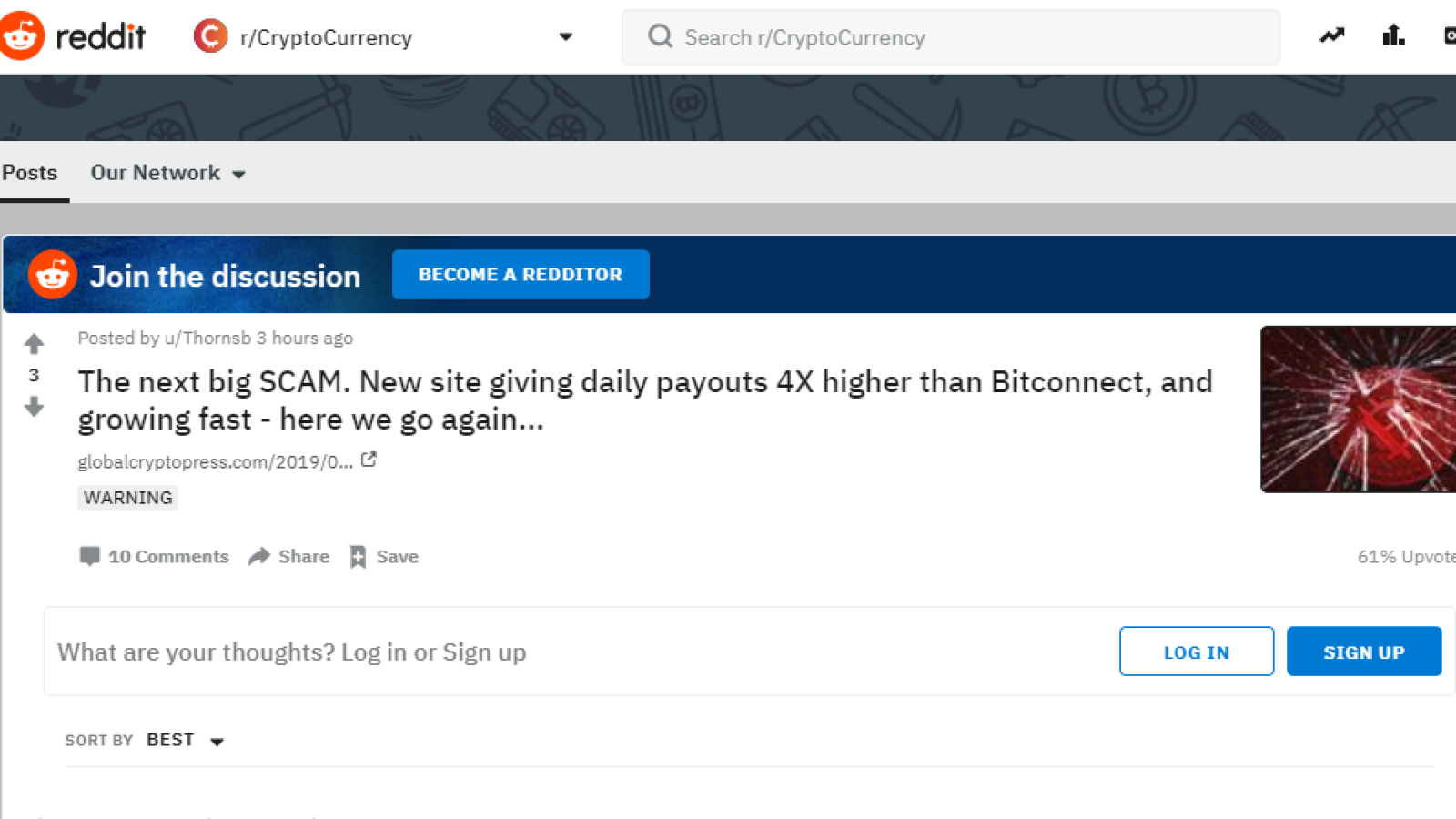 Too good to be true
The Doubly website has been reported on Reddit as a possible crypto scam. It claims to be using an artificial intelligence algorithm in the form of a bot. This bot accepts crypto assets from investors and in some fantastic manner managed to produce huge returns on those investments – 4 times bigger on a daily basis than Bitconnect offered to its clients.
The Redditor even posted an article which describes this website thoroughly. The author of the text claims that this Doubly website is a classic scam scheme, since it to cover its actual fraudulent activities it uses things that typical legal businesses also conduct. All legal businesses, after all, offer to invest your money for you and bring you a high and stable income.
Apparently, so far the assumed scam firm has been making regular payouts. However, Bitconnect worked in the same way until it crashed with all investors' money.
A profitable Ponzi scheme
The website offers the following returns. If an investor puts in $12,000 he will get $657 on a daily basis during a period of 57 days. Overall, the company promises to pay $24,000 within just two months.
This is the scheme that all other scams use – attracting new investors and paying the previous ones from the money they get from newly arrived 'victims'. As a rule, scam investment companies also offer huge returns to those who give their money into asset management.
The trading bot of Doubly offers 400 percent. This seems to be a typical financial pyramid.
Presently, the article reports, the website is showing payouts that have been made already and are being conducted. But that does not mean anything, since scams also pay for a while – in the way described above. Then – suddenly for the deceived investors – these 'highly profitable companies' simply disappear.
Site that helps to identify scams
Earlier, U.Today reported that several Reddit users had launched the Crypto Canary website which allows users to leave comments regarding their impressions of working with crypto projects.
The Crypto Canary creator claims that the site helps to identify crypto scams.