The Bitcoin price has been going through a major recovery which is about to be over, so crypto traders, investors and ordinary hodlers will certainly be pleased. This year Bitcoin will spike higher than its current rate holding slightly above $4,000. Analysis shows that the price will achieve $10,000.
Reason for Bitcoin to soar in 2019
In 2018, weak attempts of crypto regulation, the ideological war between Bitcoin Cash and Bitcoin SV – all of that contributed to an increase in the bearish dominance over the market that has spread on into 2019.
Presently, some of those problems are dissolving or are expected to disappear soon, thus favorable conditions for a long-term bullish rally are on the horizon.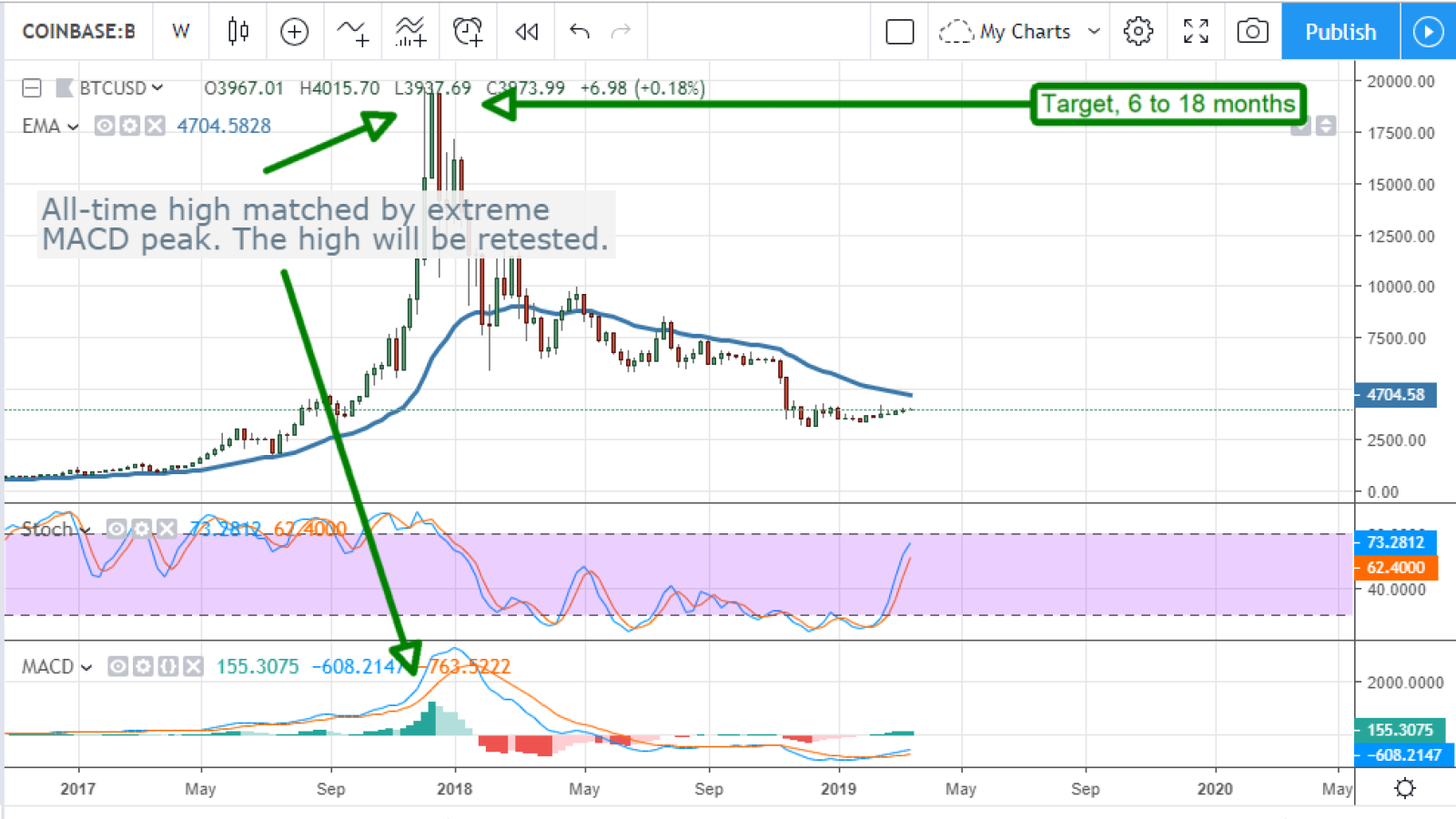 Tom Lee from Fundstrat, one of the most widely-known Bitcoin bull's states that the new bullish rally is to commence before 2019 is over and that macroeconomic trends are going to support it.
Lee believes that charts and their analysis look promising. However, in the long term Bitcoin may rise and hold on a high level due to fundamental factors only.
Lee reckons that it is the expanding use of Bitcoin and the open ledger technology overall that will contribute to the upcoming crypto rally. Major global banks, such as JP Morgan, Santander and Mizuho, are currently utilizing DLT. What is more, non-financial giant Facebook and an independent country of Venezuela are also getting closer to using blockchain and Bitcoin on a regular basis.
These cases are likely to make crypto awareness among regular people much wider.
BTC forecast for half-a-year that is important to know
The major currency has been sticking around its long-term minimums for almost half-a-year already. However, recently BTC has been demonstrating some bullish behaviour. This seems to be the beginning of a trend which is likely to turn into an overall bullish dominance over the market.
Meanwhile, in the short term Bitcoin may show some sideways movements until it starts ascending due to several factors below.
First, the US authorities may finally introduce crypto regulation or the regulators will approve of a Bitcoin-based ETF. Then, BTC developers may increase the network's speed of transactions. This may provoke the rise of Bitcoin rate and pull the whole market high up.
Another opportunity, and the most likely one to happen, is that investor sentiment will simply recover from last year's deep fall and cause coins' prices soar along with Bitcoin.