The Bloomberg Galaxy Crypto Index (BGCI), which was created by Bloomberg in cooperation with Mike Novogratz-helmed Galaxy Digital, is showing a buy signal for the first time this December.
"Much of this is being attributed to some exhaustion with the bearish trend that we saw," said Oanda's market analyst Ed Moya.
The three biggest cryptocurrencies (Bitcoin, Ethereum, and XRP) are responsible for almost 90 percent of its constituent weight. The weightings of the BGCI index depend on market capitalization but not a single cryptocurrency can surpass a 30 percent share (sorry, Bitcoin).
The year-to-date return of the BGCI is $10.19 percent. While Bitcoin had a stellar year with more than a 70 percent increase, the top altcoins didn't fake so well -- both Ethereum and XRP are likely to end this year with a loss.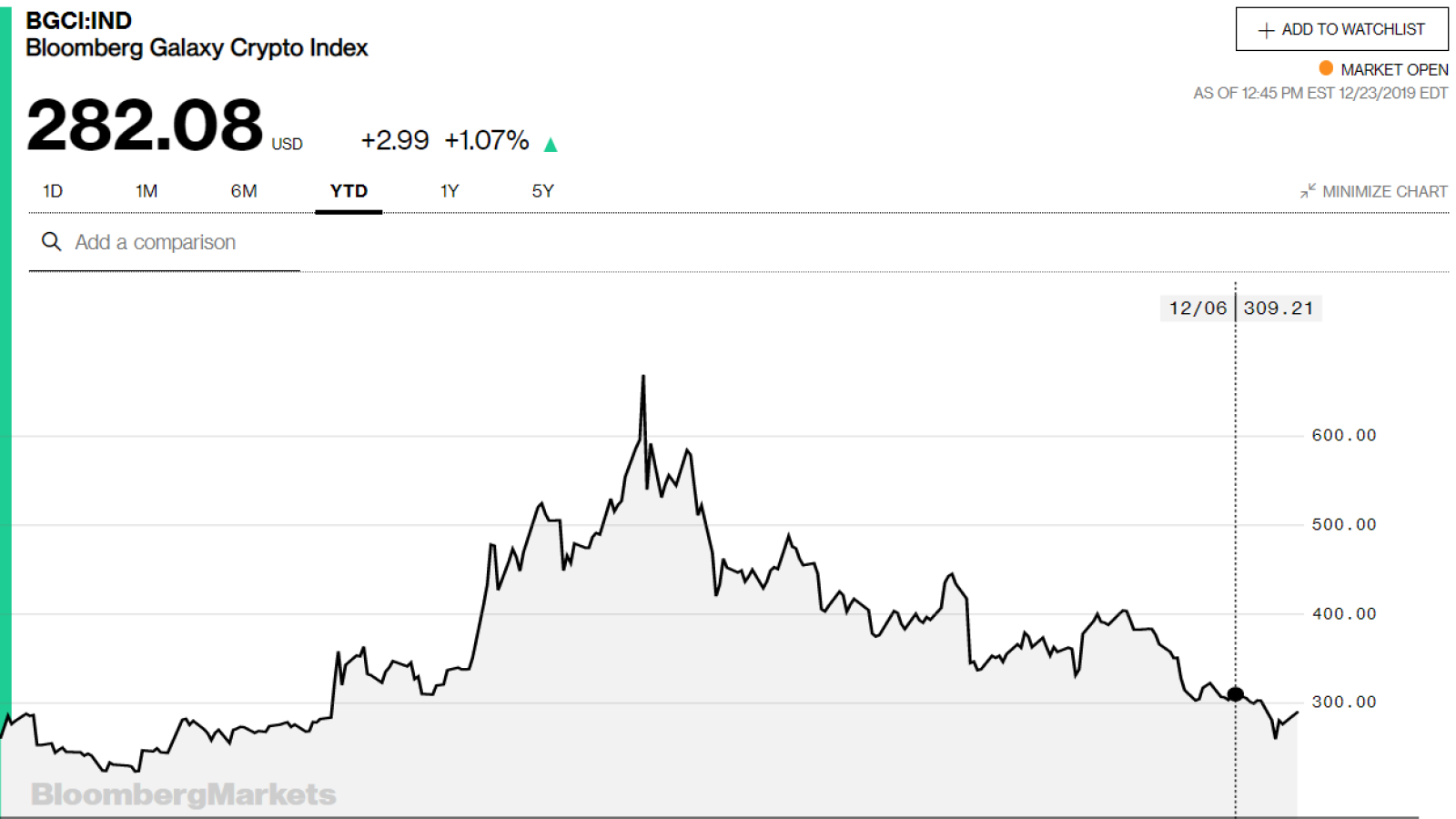 Presently, BTC is trading at $7,387 after failing to break above the resistance at the $7,700 level. Ethereum and Litecoin are currently in the red due to Bitcoin price shedding more than $300 in no time.
Tezos (XTZ) is the top-gaining cryptocurrency within the top ten, surging by more than five percent.
What coins will end up being the biggest gainer in 2020? Share your predictions in the comments!