Privacy and trust are paramount nowadays, and that is why cheqd, a startup transforming the data economy, introduces Creds, a secure and privacy-preserving platform issuing digital credentials. Announced at the Nebular Summit in Paris, this innovative venture aims to establish portable trust and decentralized reputation, while addressing critical Web3 challenges.
Building safe Web3
Creds intends to enhance the security of Web3 communities by verifying personhood, validating admin roles across platforms and preventing scams. It is a direct response to the surge of security concerns, especially with reports showing that crypto scams have resulted in nearly $150 million losses in just one week.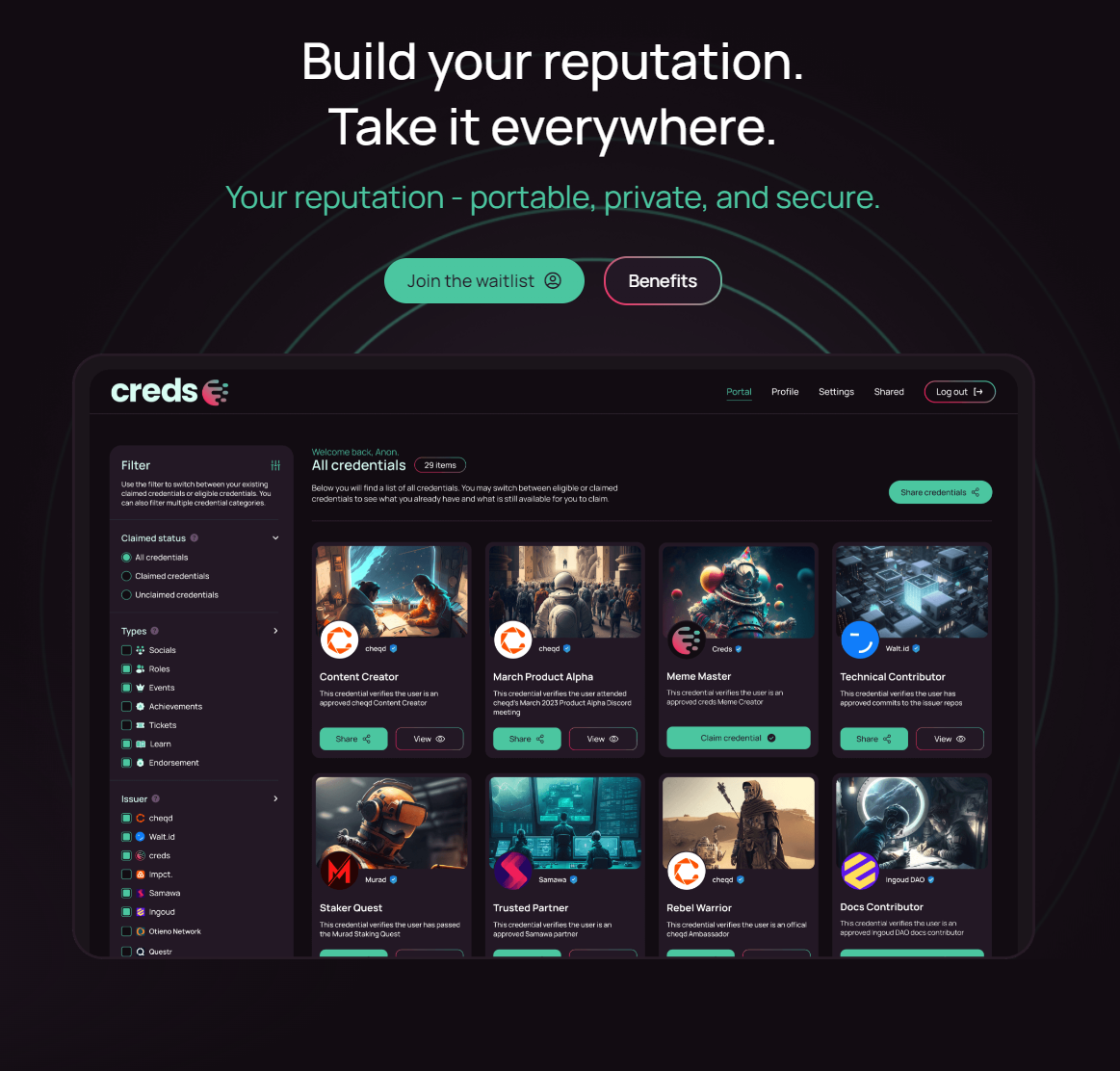 By providing a platform for issuing digital credentials or "creds," the initiative seeks to tackle the wave of distrust sparked by generative AI. It promotes the establishment of verifiable reputation which individuals can port across various platforms, offering an added layer of privacy. This allows for credentials to be shared and verified while ensuring personal data remains private and secure.
Beyond security, Creds aims to invigorate community engagement through gamification. By implementing reputation layers into community strategies, projects and individuals can explore incentivized quests and learn-to-earn mechanics, fostering a vibrant and engaged community.
Creds' unique approach
Creds differentiate from NFTs and Soulbound tokens (SBTs) by being private, revocable and portable across different platforms and ecosystems, making them a trusted data source. In fact, all personal data remains off-ledger, ensuring privacy and security.
As part of the launch, attendees at the Nebular Summit were issued creds as verifiable proof of their participation, without revealing any personally identifiable information. This marks a promising start for Creds, as attendees can retain these digital credentials as memoirs of their presence at the event, just like NFTs.
Introduction of Creds signals a major step forward in the company's mission to develop a trusted data economy, where users and organizations maintain control and portability of their data. With the emergence of Creds, cheqd continues to redefine the landscape of data privacy and security in the Web3 domain.