Riding a wave of optimism, Coinbase, one of the world's leading crypto exchanges, experienced a dramatic surge in its stock price after the pro-XRP ruling in the SEC's case against Ripple. But what exactly fueled Coinbase's sudden gain, and why did it lose these gains shortly after?
The root of this development can be traced back to the SEC's lawsuit against Ripple Labs. The regulatory body contended that XRP was an unregistered security and, thus, its sale was in violation of federal securities laws. This case has broader implications for the entire crypto industry, given that the classification of digital assets as securities would require them to adhere to a different and more stringent set of regulations.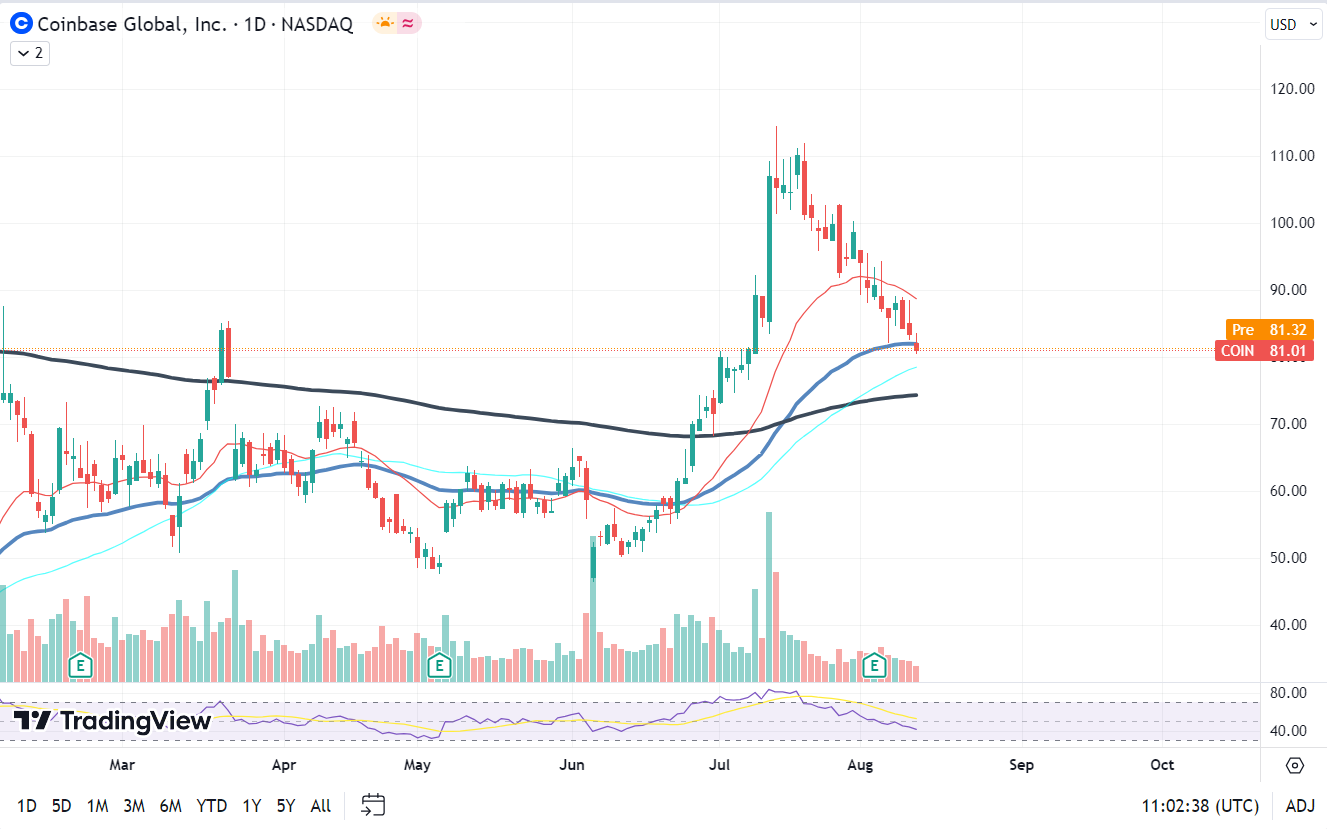 The positive verdict in favor of Ripple was perceived as a harbinger of regulatory leniency toward other crypto companies, Coinbase included. The community reasoned that if XRP, after its years of operation and widespread adoption, was not categorized as a security, it would set a precedent. This could potentially shield other digital assets and their token offerings from similar regulatory scrutiny.
Thus, the pro-Ripple ruling indirectly bolstered Coinbase's stock, signaling relief to other crypto businesses fearing regulatory crackdowns. The sentiment was that if the SEC could not establish XRP as a security, other entities like Coinbase might have a more robust defense against any accusations of similar nature.
However, the jubilation was short-lived. Despite the initial pump, Coinbase's stock soon retreated from its gains. One can speculate that while the Ripple ruling provided momentary optimism, it did not entirely alleviate broader concerns about the regulatory environment for crypto enterprises. Investors realize that each case is distinct, and a favorable outcome for Ripple does not guarantee similar results for other crypto entities.