The recent correction on the crypto market has had a significant impact on Cardano (ADA), resulting in a loss of $1 billion in market capitalization. This occurred as ADA's price dropped by more than 9%, with the token's price offsetting all the gains of recent days at its peak. According to CoinMarketCap, Cardano's market capitalization currently stands at $14.58 billion, making it the seventh largest cryptocurrency.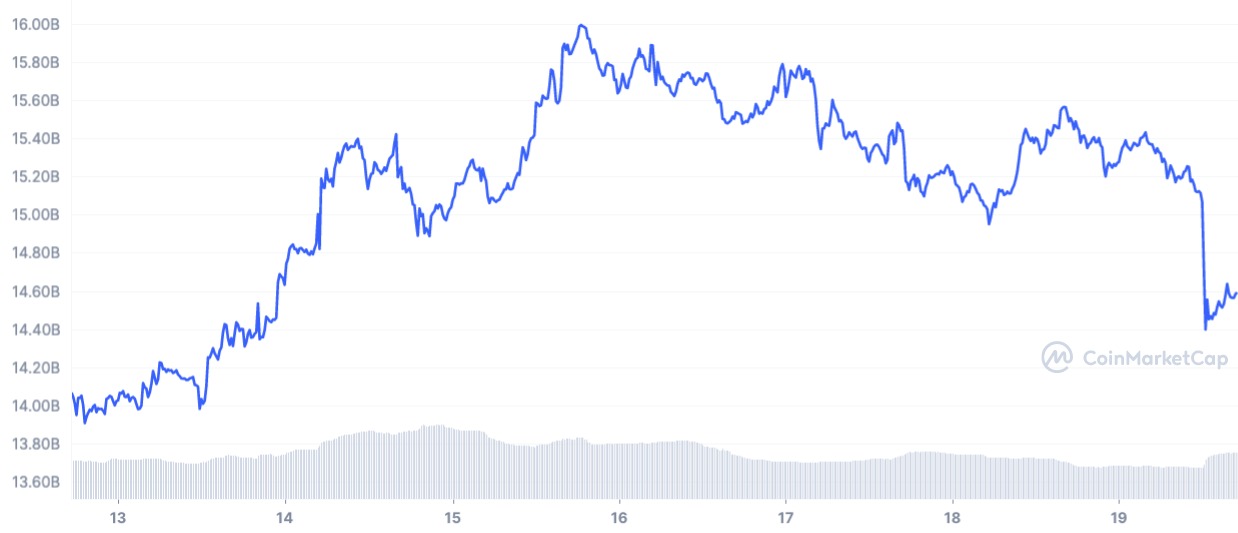 However, there is a silver lining to this correction as we can note the fact that the ADA price managed to find support near the $0.41 per token zone. This indicates that there are big buyers willing to take the risk and buy the token at these values with a view to growth.
What's next for Cardano (ADA)?
Obviously, now in the absence of its own fundamental triggers, the price movement of Cardano token is subject to the market trend. If the correction that took place was a kind of attempt to drop the most greedy investors, as well as latecomers, and after the "cleanup" the market will continue to grow, then ADA will be fine.
It is important to note that the cryptocurrency market is volatile, and corrections like this are not uncommon. The market remains unpredictable, but if the cleanup leads to further growth, Cardano has the chance to bounce back stronger than ever.