For the first time in several months, profitability for Cardano (ADA) investors has plummeted to a meager 5%. This striking statistic follows a 40% plunge in the value of ADA, casting a worrying shadow over the future prospects of this one-time darling of the altcoin market.
After peaking at highs around the $3 mark in early September 2021, Cardano's fortunes have since tumbled dramatically. Recently, ADA hit a low of $0.22 before making a minor recovery to $0.26. However, this price point still leaves a staggering 93% of ADA holders in a state of loss, with a mere 2% managing to break even.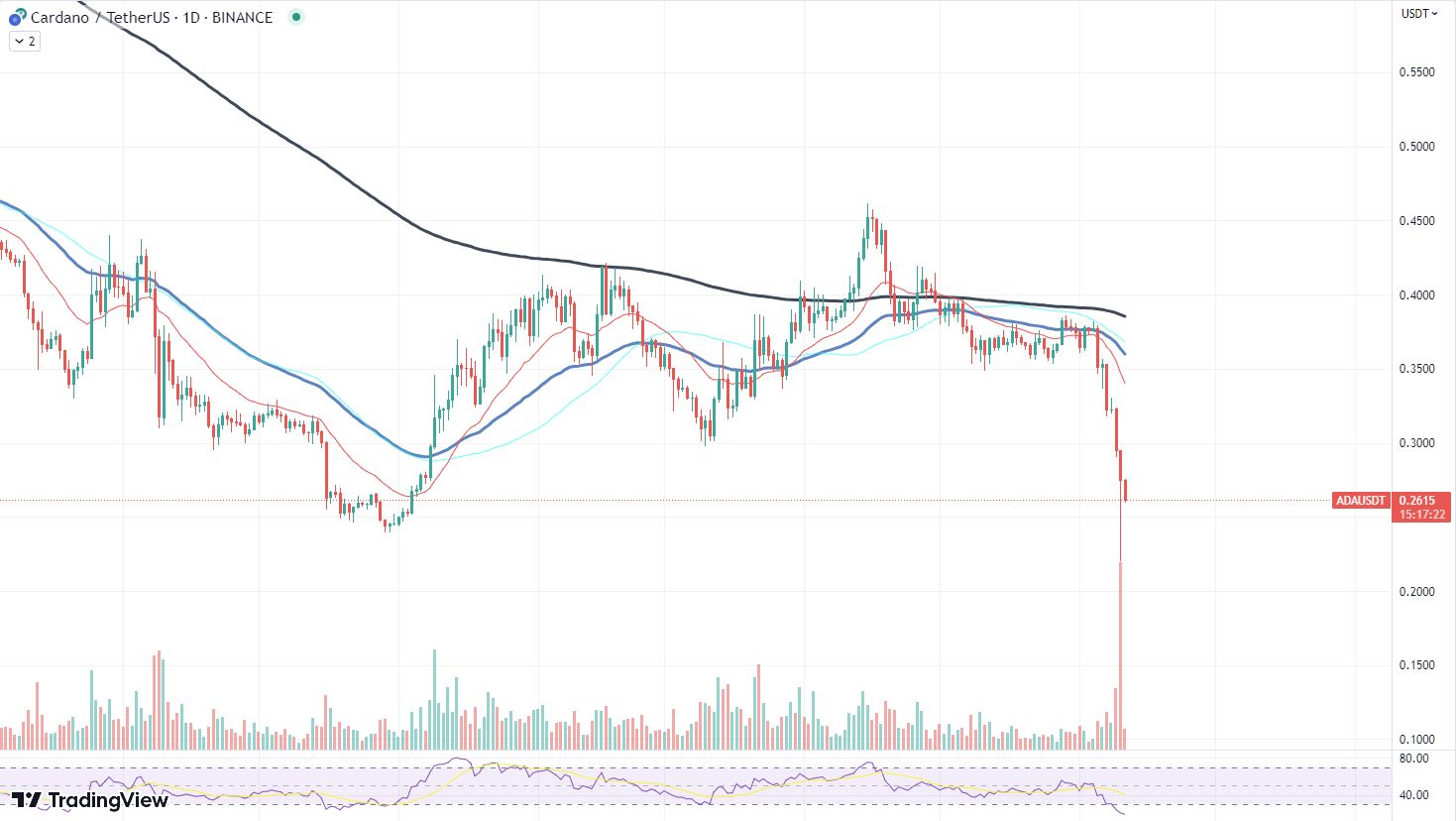 This brutal reality places a significant burden on the future of Cardano as an investment proposition. If fewer investors are making profits, this could discourage new buyers from entering the market, causing trading volumes to dip and, in turn, further stifling any potential price recovery.
Moreover, existing investors, particularly those who have bought in at higher price points, may start to panic sell their holdings, adding more downward pressure on the price. In fact, there is a real risk of a vicious cycle forming, with falling prices leading to reduced investor confidence, sparking more sell-offs and causing further price declines.
So, what does the future hold for ADA? While short-term prospects seem bleak, it is essential to remember the innovative technology underpinning the Cardano project. Its proof-of-stake blockchain platform, designed for security, scalability and sustainability, has much to offer in terms of real-world application.
However, the next few weeks, if not months, will be tough for holders of Cardano, especially during the ongoing battle of the SEC against Binance and Coinbase. Investors should remain cautious and try to avoid unnecessary risks.