Cryptocurrency enthusiasts will definitely never forget April 23, when the price of BTC increased by $200 just in 2 hours. The coin even reached $5,650 but then came back to the $5,550 mark.
Over the last month, the volatility of the main cryptocurrency has increased by almost 200%, and the rate keeps going up. One of the catalysts of today's growth can be the news that Amazon is about to start selling goods for cryptocurrency: Bitcoin, Litecoin and Ethereum.
Let's get into technical analysis in order to understand how such growth can affect BTC's rate.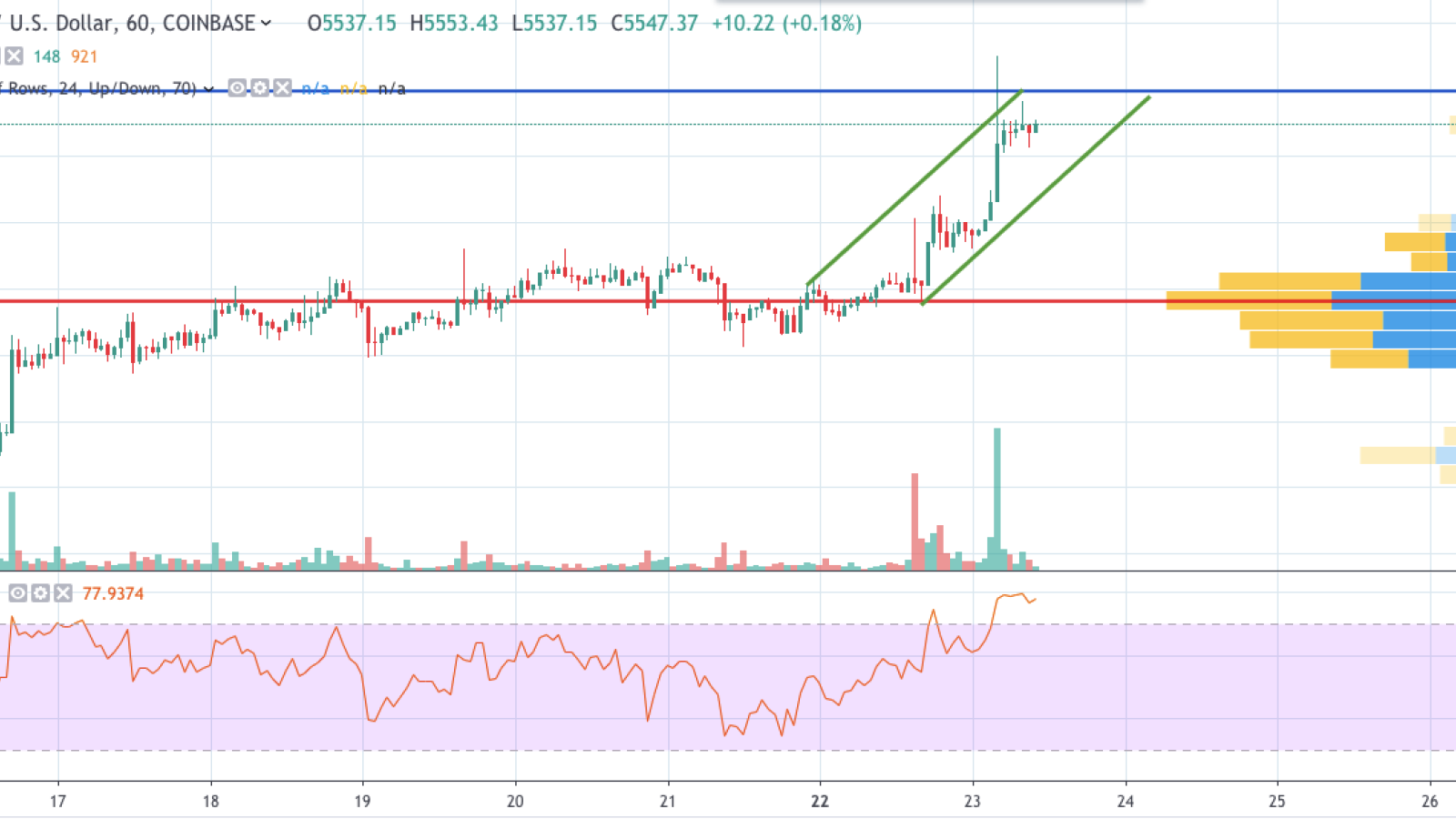 The 1-hour chart shows that the powerful upward movement was accompanied by an increase in trading volumes. Currently, "digital gold" is trading in the area of $5,540- $5,550, which corresponds to the price values of mid-November last year.
The next vital level is $5,600, however, buyers are not likely to reach it so fast, as the RSI indicator is located in the overbought zone.
Now, let's review the 4-hour chart to better understand the long-term prospects of the coin.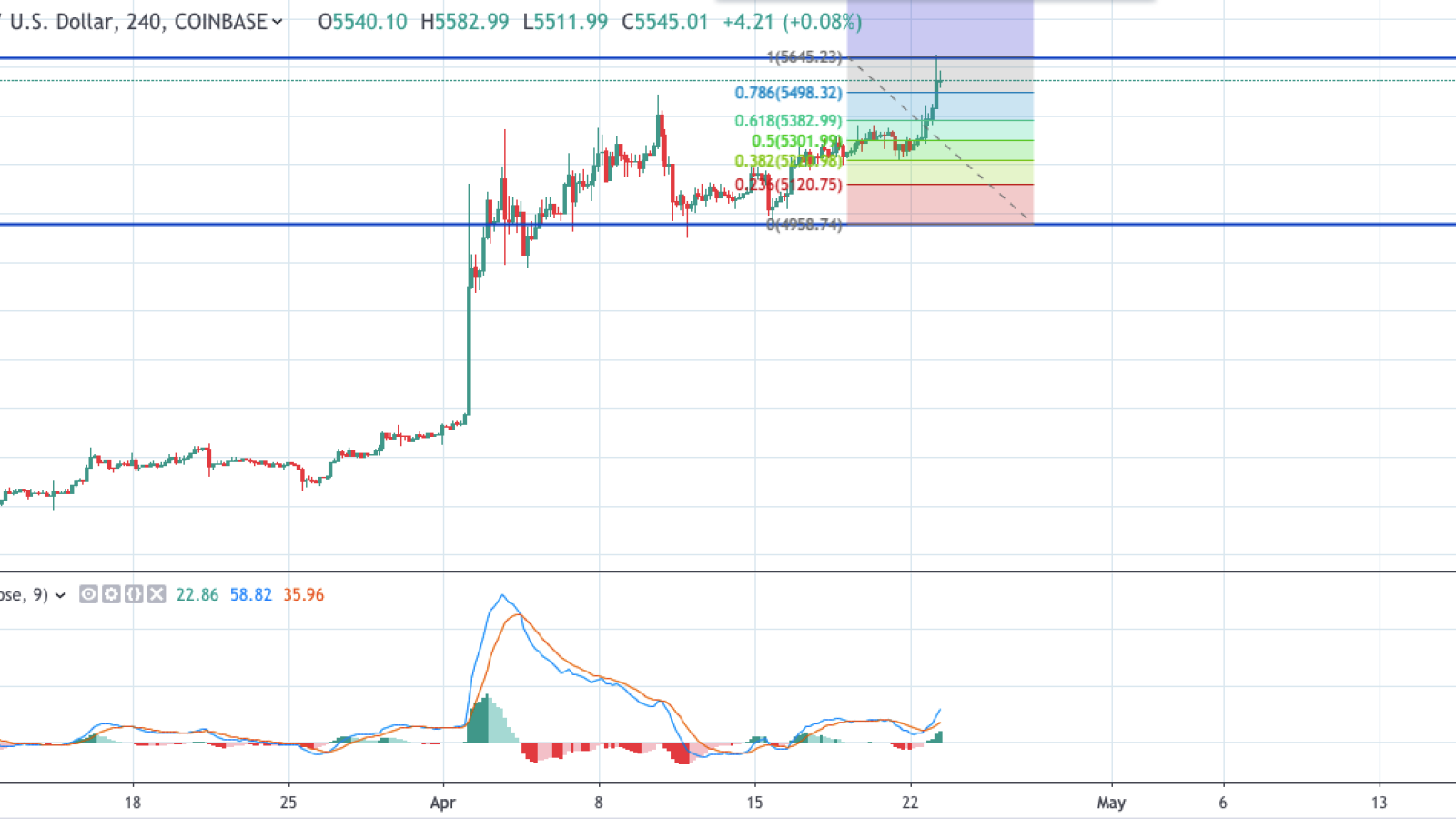 If we apply the Fibonacci Retracement to our graph, we can see that Bitcoin is overbought even in the long-term period. In order for the main cryptocurrency to continue its smooth growth, one should return to the green area (61.8%).
On the other hand, the MACD indicator shows that the trend is definitely bullish and reaching new highs will happen for sure.
Having analyzed technical and fundamental factors in terms of today's growth, one can make the conclusion that the second influences the crypto market more than the first one.