Bitcoin has surged 5 percent in just one hour in what appears to be its first major breakout since Apr. 2. At the time of writing this article, the price of the number one coin is at $5,531, according to the data provided by CoinMarketCap.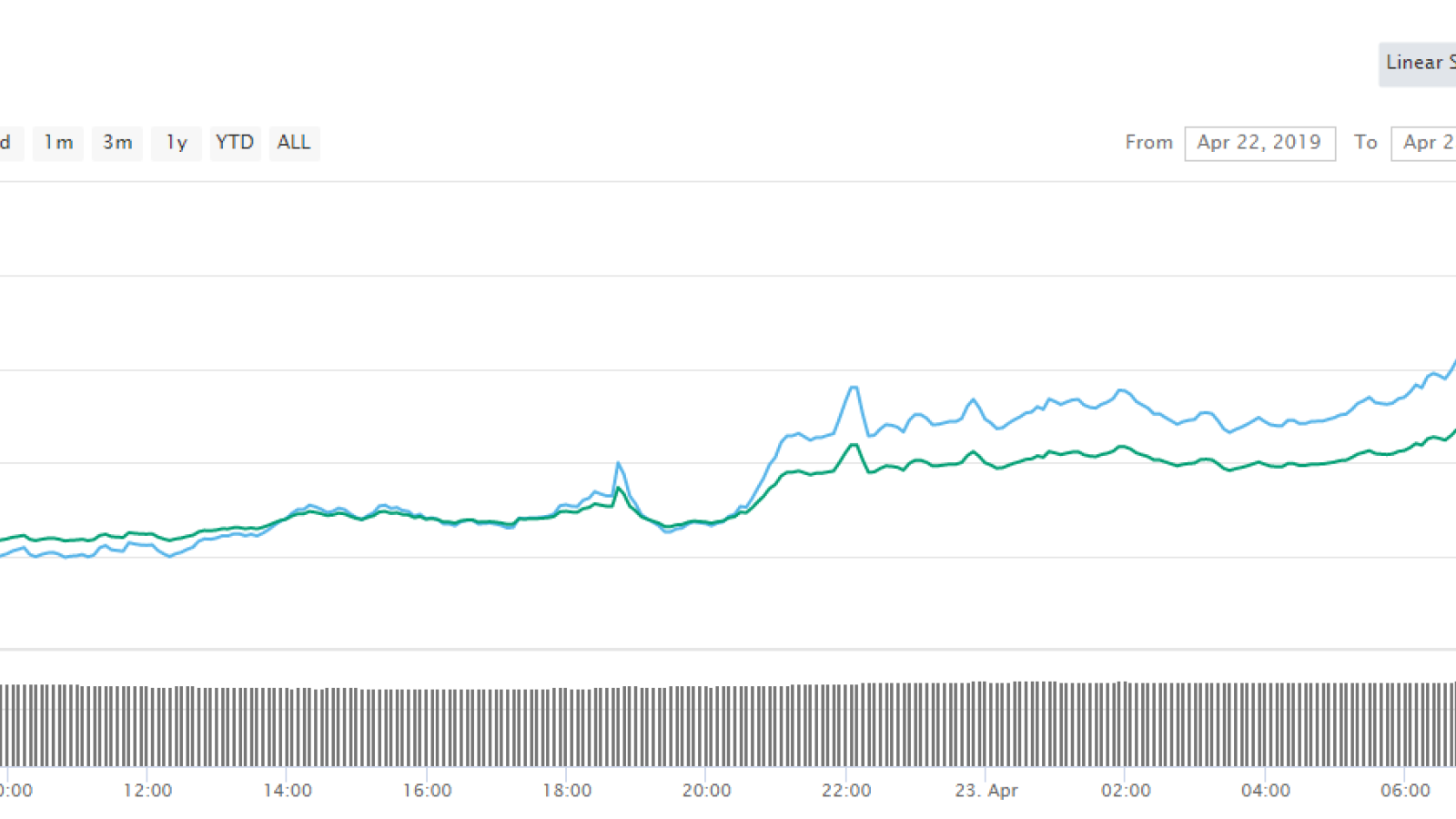 Testing new highs
The most recent price uptick allowed Bitcoin to record its another YTD high, extending its streak of gains this April. As reported by U.Today, this is very likely to be the third year in a row when Bitcoin ends up with double-digit gains in April. Over the past week, the price of the number one coin increased by more than 8 percent. The total market capitalization of Bitcoin is currently sitting at $97 mln.


Will the momentum continue?
Traditionally, this move comes during the Asian trading session this morning. Full markets made their comeback after an Easter break. Now, its turn for European and Asian markets to keep up the momentum. If we are indeed dealing with a much-hyped Golden Cross event, it is reasonable to expect further price spikes.
Good stuff. Golden cross and all. $BTC pic.twitter.com/KX3LKkyFKv

— Alex Krüger (@krugermacro) April 23, 2019
Alts are in the green
As expected, almost all top altcoins (save for Binance Coin) followed the bullish trend. Cardano and Bitcoin Cash appear to be the top gainers inside the top 10 after surging 9.24 percent and 6.19 percent respectively.