The bulls could come back to the game even though the day has started on a bearish note.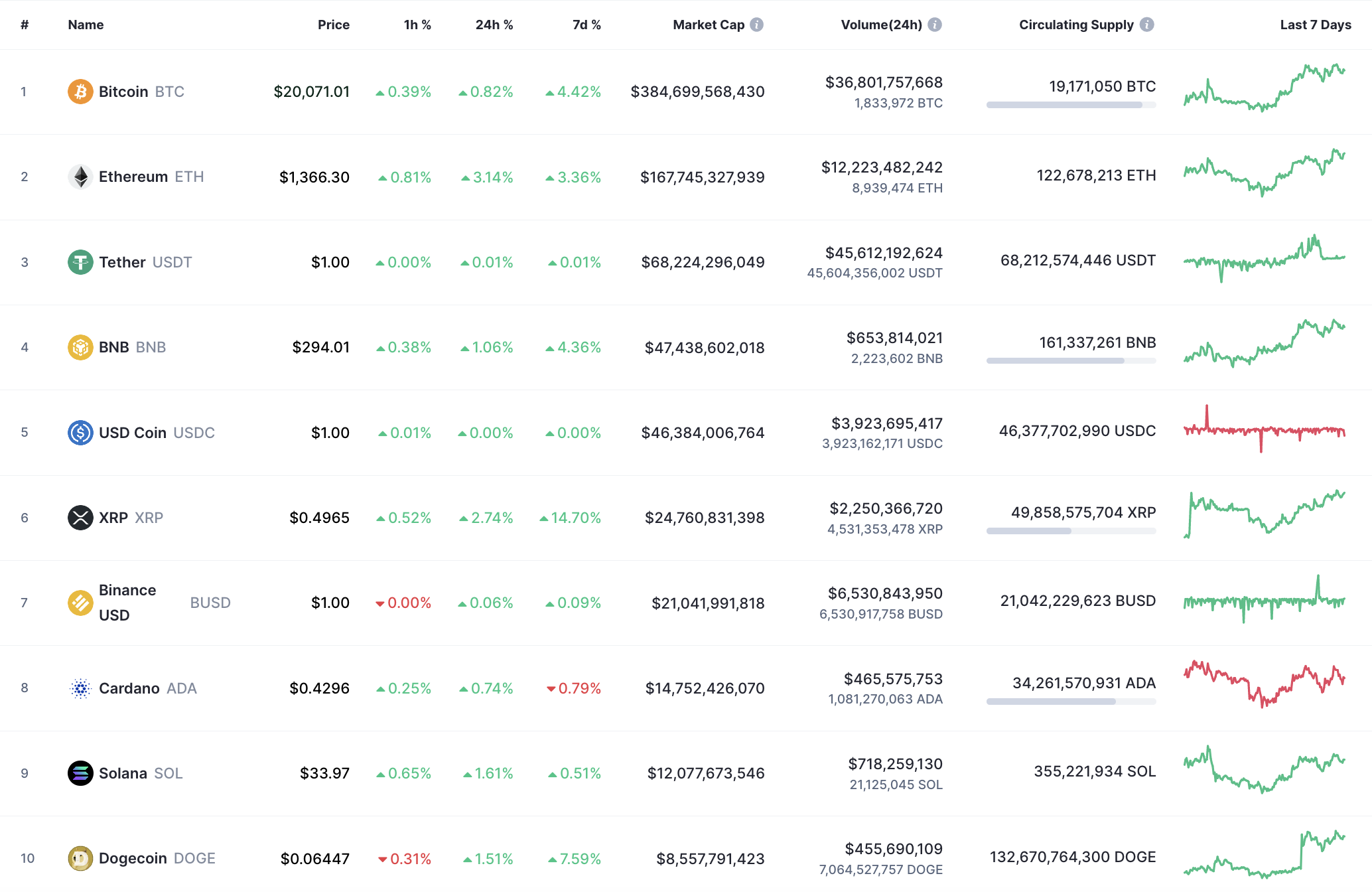 BTC/USD
The price of Bitcoin (BTC) has risen by 0.82% since yesterday.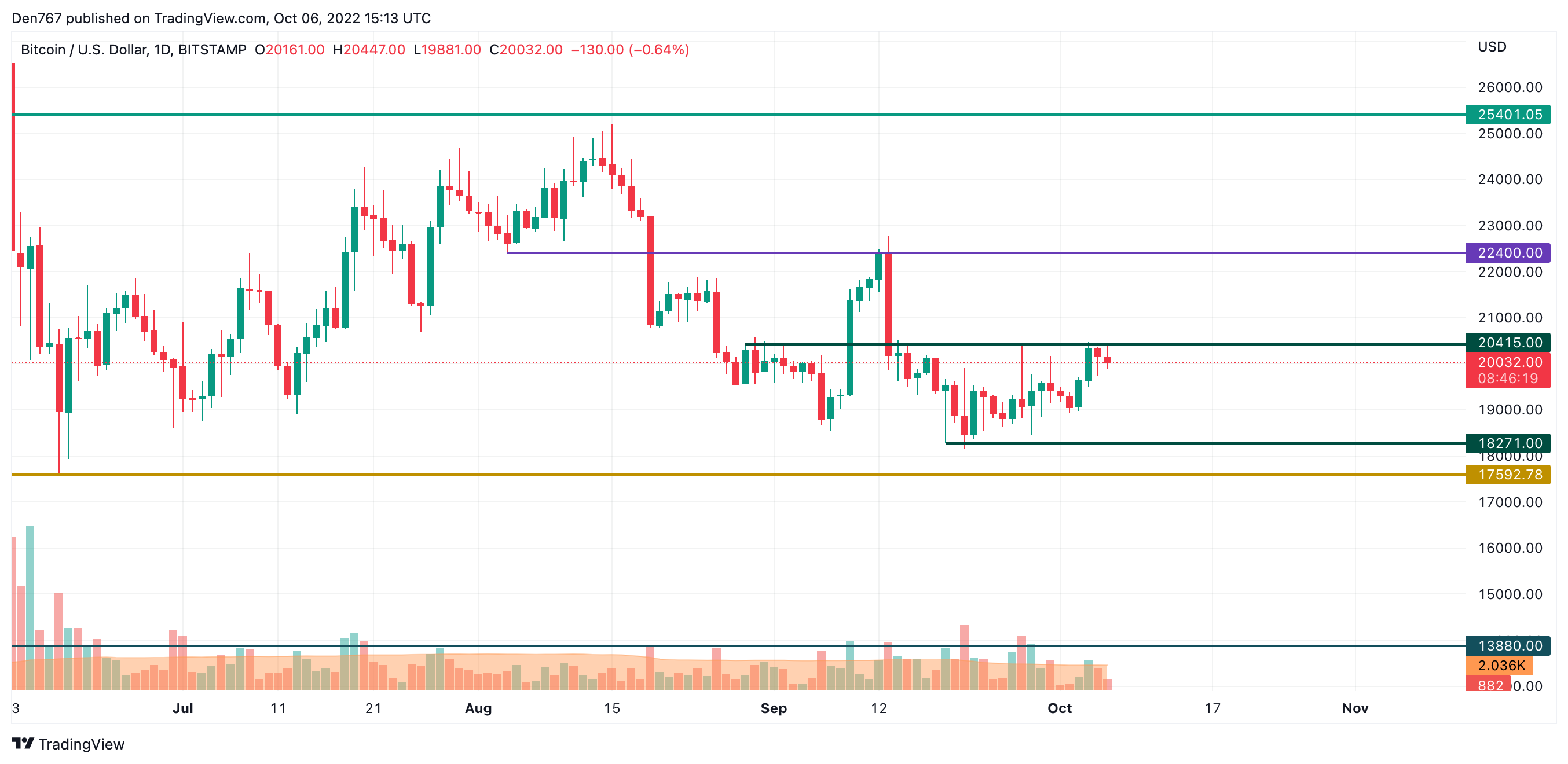 Bitcoin (BTC) has once again bounced off the resistance level at $20,415. This mark is crucial for bulls as its breakout might generate a mid-term rise to the $21,000 mark.
Bitcoin is trading at $20,029 at press time.
ETH/USD
Ethereum (ETH) is the biggest gainer from the list today, as the rate has risen by almost 3%.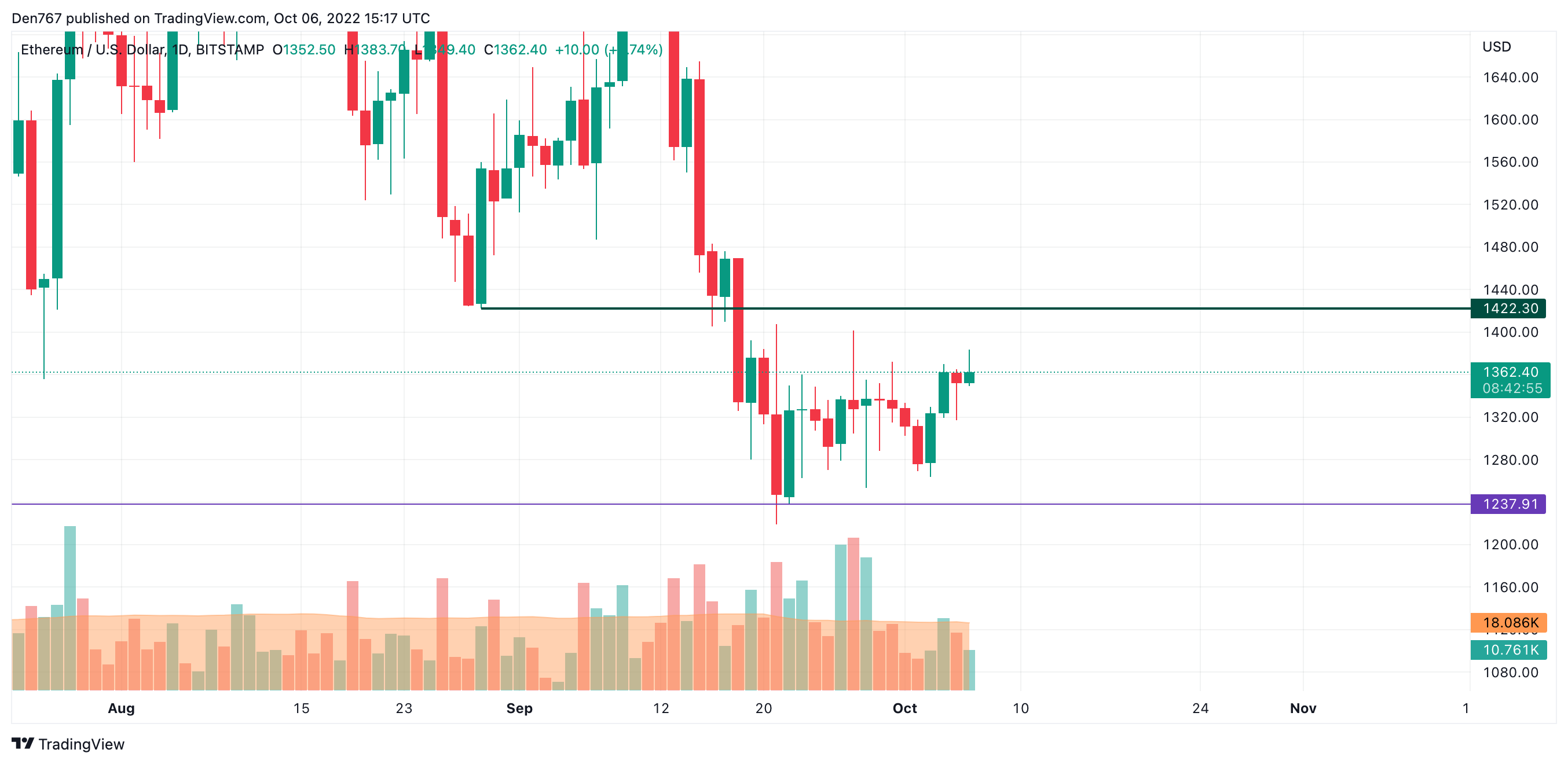 Despite the rise, Ethereum (ETH) is far away from the resistance which means that the main altcoin needs more time to get more for the further move.
In this case, the more likely scenario is the range of $1,350-$1,400.
Ethereum is trading at $1,365 at press time.
XRP/USD
XRP is showing the same rise as Ethereum (ETH) according to the CoinMarketCap data.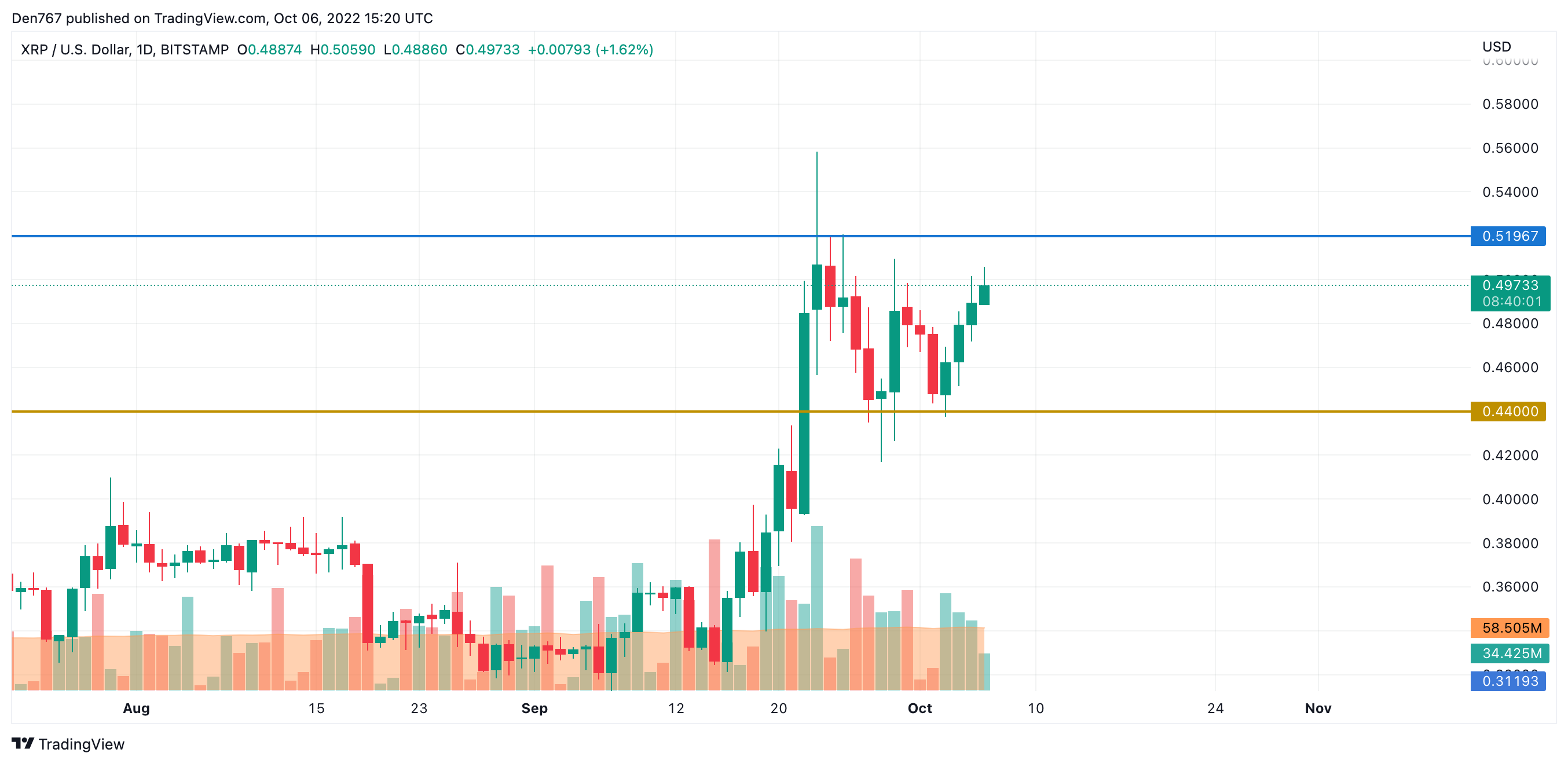 At the moment, the $0.50 mark plays a huge role for XRP as its breakout can lead to a sharp rise to the nearest resistance level at $0.51967. Thus, the coin has accumulated enough power for such a move.
XRP is trading at $0.4971 at press time.