According to Yassine Elmandjra, a cryptocurrency analyst from ARK Invest, Bitcoin miners are now responsible for 80 percent of all mining rewards. BTC's share has increased by more than 250 percent since mid-2017.
As the graph below shows, BTC completely dwarfs other proof-of-work (PoW) cryptocurrencies, including Ethereum (ETH).
Bitcoin miners are paid > 15 million dollars/day as incentive to secure the network

This makes up > 80% of total miner salary across all major PoW coins

Since mid-2017, Bitcoin's miner salary share has increased ~250% and is nearing pre-Ethereum levels pic.twitter.com/8OkSwrfIDf

— Yassine Elmandjra (@yassineARK) January 10, 2020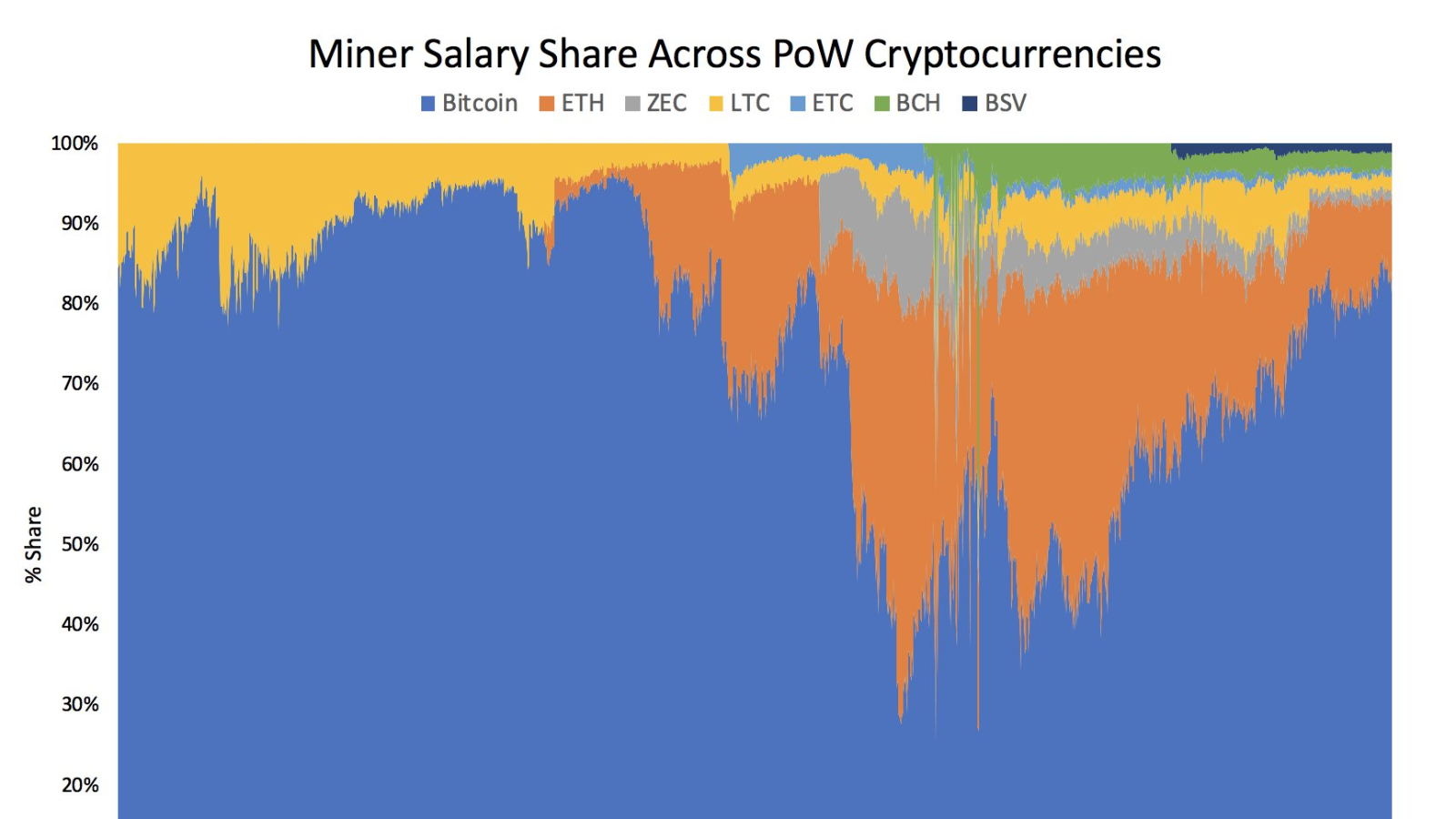 Ethereum surpassed Bitcoin by the total amount of miner rewards back in May 2017. However, its share started to decline in a very steady manner, which coincided with falling ETH prices.
During the Ethereum 2.0 era, the leading altcoin will gradually transition to a proof-of-stake (PoS) chain.