The Bitcoin price has revisited the $63,000 price level once again, reaching an intraday high of $63,337 on the Bitstamp exchange.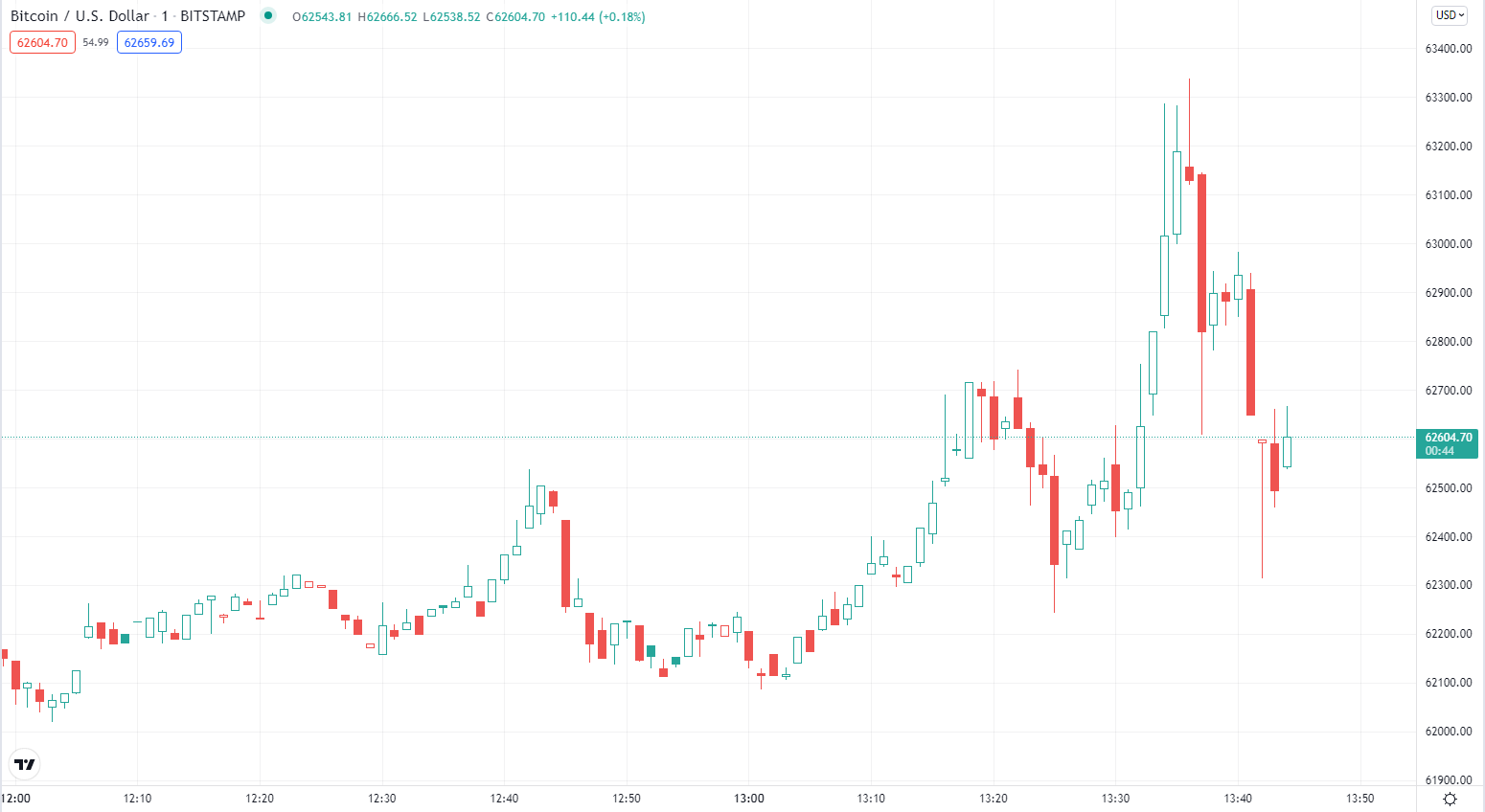 Bitcoin is now roughly 2% away from reclaiming its current all-time high of $64,804 set in mid-April on the day the Coinbase exchange went public.

The world's largest cryptocurrency is stealing the spotlight following the much-anticipated launch of the very first Bitcoin futures exchange-traded fund.

ETF provider ProShares rang the opening bell at the New York Stock Exchange right before the ETF made its debut to much fanfare.
ProShares's futures-based Bitcoin ETF has traded a staggering $320 million during its first 30 minutes of trading. James Seyffart of Bloomberg Intelligence described this level of demand as "insane."
This is insane. We're over $320 million in the first 30 minutes. https://t.co/XByQRKBJHu

— James Seyffart (@JSeyff) October 19, 2021
In other news, leading cryptocurrency asset manager Grayscale has officially filed with the U.S. Securities and Commission to convert the world's largest Bitcoin fund into a spot ETF, describing it as the "next natural step."
During his appearance on CNBC, SEC Chair
Gary Gensler
said that futures-based ETFs benefit from years of oversight. He also cautioned his listeners that Bitcoin is still a highly speculative asset class.