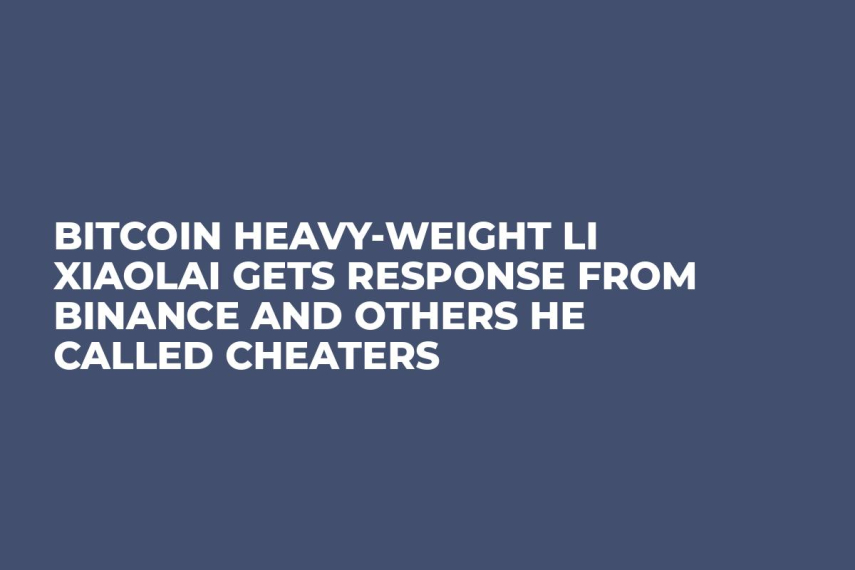 Cover image via U.Today
Several days ago an audio recording made by Li Xiaolai, a controversial venture capitalist in the capital of China, leaked to the Chinese social media. In this recording, Li calls some of the local biggest entrepreneurs as deceivers and top startups as scams.
The ones who got in hot water
Among the people and companies, which the venture entrepreneur mentioned in his talk were Binance, the world's biggest crypto exchange, NEO and TRON currencies.
Li himself is famous in the business circles of China as the top Bitcoin billionaire who founded a venture investment firm Bitfund in Beijing.
He also calls himself a cash cow and best tutor of his previous employer– New Oriental, an educational company based in New York.
The response
The people who Li started giving bad names, quickly responded in the social media.
The co-founder of Binance He Yi wrote on Weibo (the Chinese variant of Twitter) that only a cheater can call others cheaters too.
As for New Oriental, its founder Yu Minhong claims that his institution has never had anything to do with the aforementioned venture capitalist or cryptocurrencies overall.
Aftermath
Upon learning that his recording went around the Internet, Li Xiaolai apologized in his Weibo account but not for what he said, though. He said he was sorry about the way it all was pronounced– with numerous swearwords.
However, he added that this was meant to be a private talk, that is why he did not bother thinking about someone else's feelings but only about his own.