Bitcoin, the world's premier cryptocurrency, recently experienced a sudden surge to the $30,000 mark. However, before investors and enthusiasts could pop the champagne, it became evident that there was a catch to this unexpected price movement.
The surge was not the result of a broad market consensus or a sudden influx of positive news. Instead, it was primarily due to a lack of liquidity on the Kraken exchange, possibly combined with other technical issues. Such anomalies, while not common, have been observed in the past on various exchanges and can lead to misleading price indications.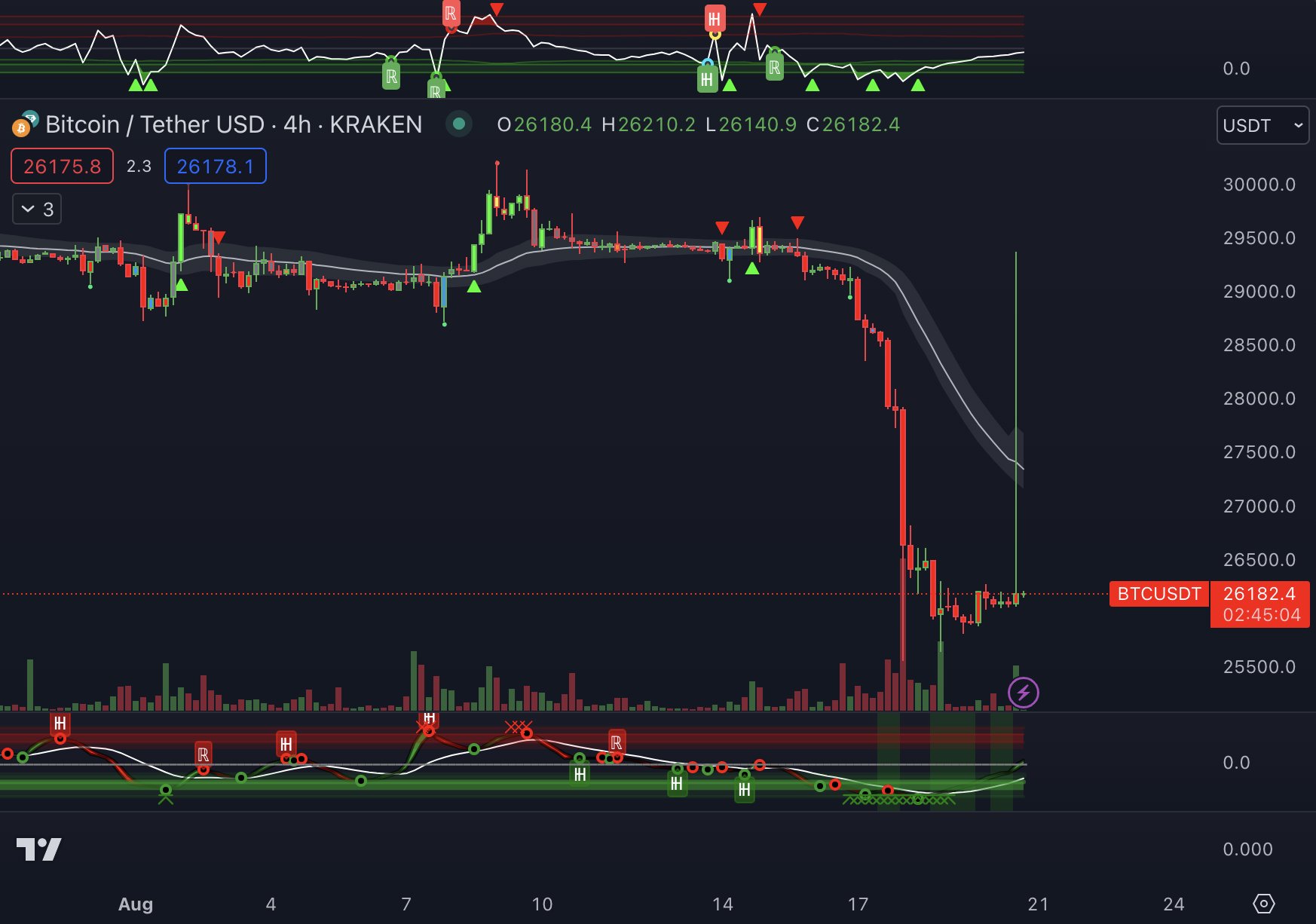 Yet, what is intriguing is the community's response to such price anomalies. A section of the crypto community has come to believe in the so-called "Kraken magic." According to this theory, in some instances, a surge toward extremely high price levels on Kraken has historically preceded a genuine market reversal. The rationale? Whales, or large-scale investors, might be executing significant purchases on well-regulated exchanges like Kraken. Such massive buys can momentarily push the price of assets like Bitcoin to extreme highs due to liquidity constraints.
While this might sound like mere speculation, proponents of the "Kraken magic" theory argue that these large-scale purchases on regulated platforms could be indicative of a whale's confidence in the asset's future performance. In essence, these unexpected price surges could be telegraphing the market's movement in the near future.
However, it is essential to approach such theories with caution. While there might be instances where a price anomaly on one exchange preceded a broader market movement, relying solely on such observations can be risky. The crypto market is influenced by a myriad of factors, and liquidity issues on a single exchange might not always be a reliable predictor of broader market trends.