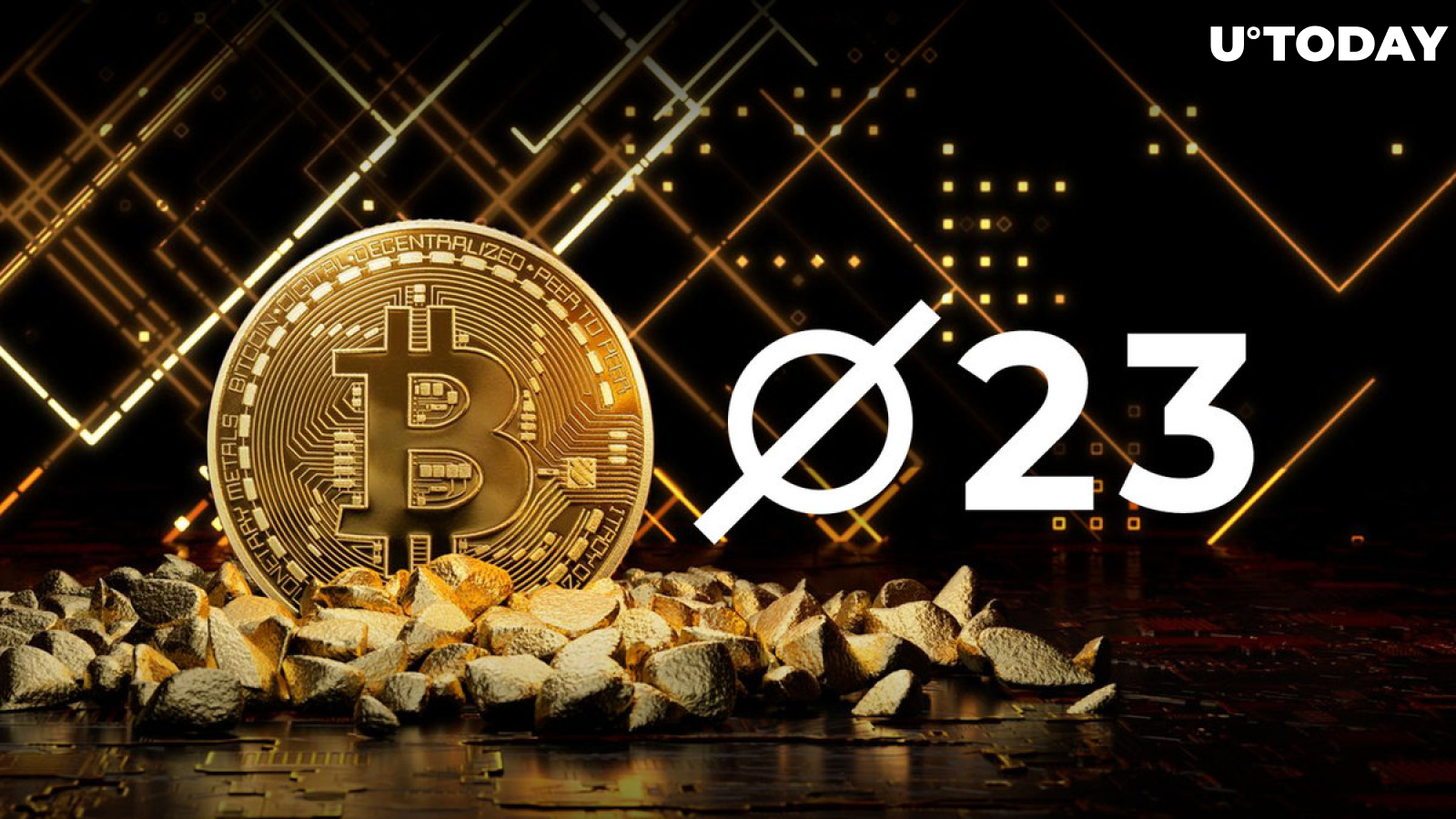 Cover image via www.freepik.com
Babylon, a blockchain project focused on the advanced security of decentralized protocols, demonstrates how 21 million Bitcoins (BTC) can be integrated into the staking mechanisms of a plethora of blockchains.
Babylon unveils Bitcoin (BTC) staking protocol MVP
Leading blockchain protocol Babylon unveils its Bitcoin Staking Protocol MVP at Cosmoverse 2023, the largest offline event for the enthusiasts of the ever-growing Cosmos (ATOM) ecosystem. This protocol is designed to allow the usage of formant Bitcoins (BTC) as staking instruments for various PoS blockchains.
The Babylon team highlighted that an eye-popping 66% of Bitcoin's (BTC) circulating supply - or about 12.26 million Bitcoin (BTC) - remained dormant for at least a year as of Q4, 2023. With Babylon's tech developments, these funds can be used for preserving the privacy of blockchains of various types.
Instead of staking their own low-cap altcoins, PoS blockchains can invite their validators and delegators to stake the world's largest asset by market capitalization. As such, they will be able to claim more valuable rewards compared to those the blockchains can offer natively.
David Tse, cofounder of Babylon, is excited by the paradigm shift the new design brings to the global ecosystem of Bitcoin (BTC) holders and fans of proof-of-stake (PoS) blockchains:
Babylon's protocol doesn't just harness these idle bitcoins, it transforms them into a security backbone for PoS chains. Our approach seamlessly integrates Bitcoin staking with almost any PoS protocols in a modular fashion, allowing any bitcoin holder to earn staking rewards from a wide variety of PoS chains. This not only amplifies economic incentives but paves the way for broader adoption, underscoring Bitcoin's diverse utility beyond its widely-recognized role as a store of value.
As covered by U.Today previously, Babylon Network activated its hotly anticipated smart contracts functionality in June 2023. This upgrade was a major milestone for the entire Cosmos (ATOM) segment.
Bitcoin (BTC) staking gains traction in Cosmos (ATOM) ecosystem
Zaki Manian, cofounder of Sommelier Protocol, stresses the fact that the interest in Bitcoin (BTC) staking on PoS is growing within Cosmos-like blockchains:
For years interactions between bitcoin and the growing web3 application layer have been limited to bridging and swapping. Babylon Bitcoin staking lays the path for consensus layer integration with modular and app chains.
After the MVP presentation at Istanbul's Cosmoverse 2023, Babylon will focus on implementation in various ecosystems. Within Cosmos, the top 10 protocols boast a combined $2.5 billion worth of staked assets, with an average staking ratio of 50%.
Demand for Babylon's cutting-edge protocol was made clear when the Osmosis governance proposal to utilize Bitcoin staking was approved with an eye-watering result of 99.9% "yays."