On Monday, April 20, the world was shocked to see the crude oil WTI futures price lose, at first, 38 percent and then collapse to below zero. Right now, futures are trading at $-4.55 after a brief rise above $0.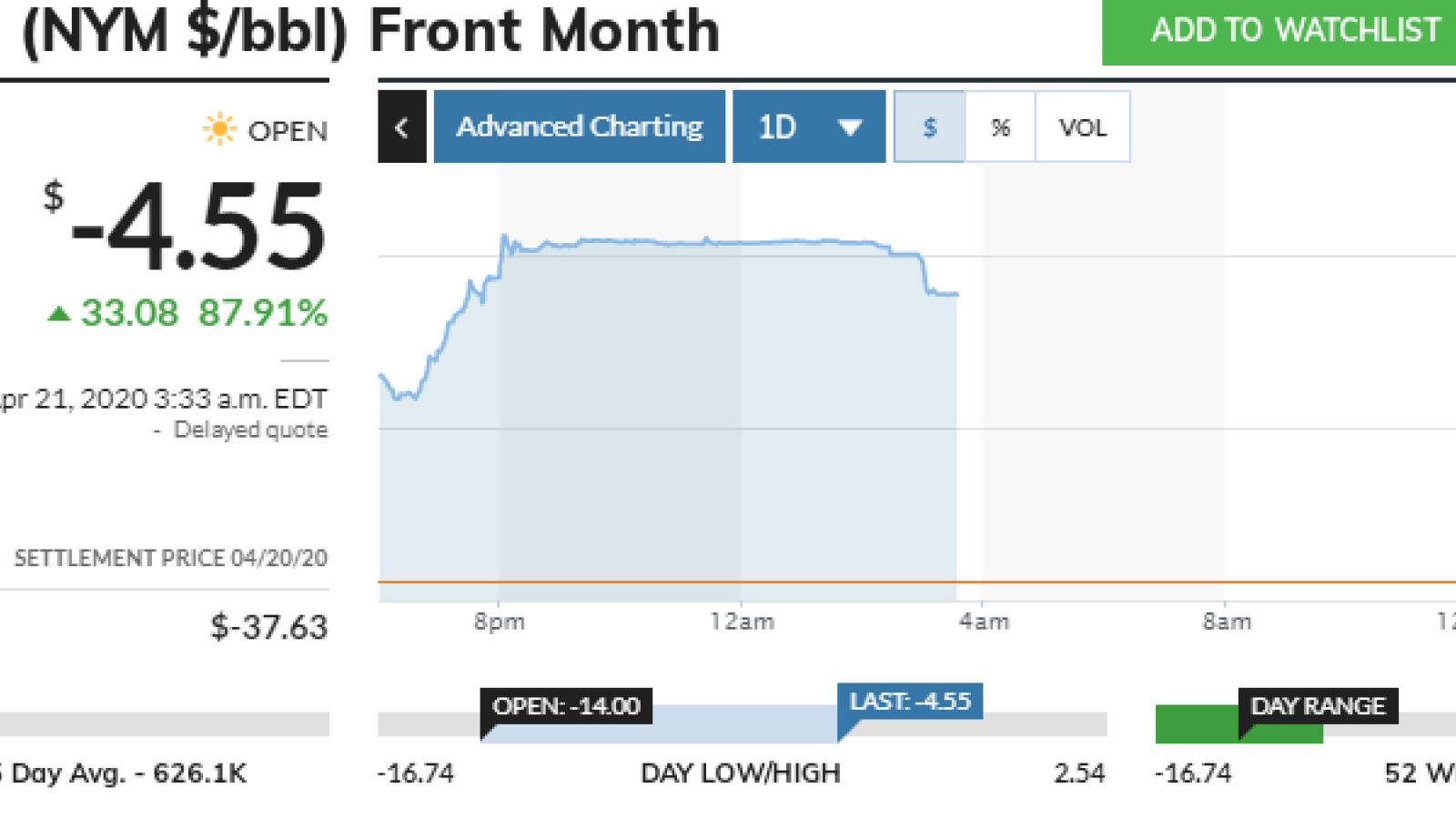 Still, unlike oil, Bitcoin has declined only slightly – down to $6,900 – and the crypto community keeps saying that it still remains to be seen whether Bitcoin is the most volatile and unreliable asset out there.
'1 Bitcoin = 68,880 Barrels of oil'
Right now, crude oil futures have become so cheap that one Bitcoin, trading at $6,915 at the time of writing, can buy nearly 69,000 barrels of oil. The head of Binance, Changpeng Zhao, joked in his recent tweet, saying how many barrels can be bought with one BNB.
1 #BNB? = 153 Barrels of oil. ? https://t.co/aum4rNQJ0b

— CZ Binance ??? (@cz_binance) April 21, 2020
Bitcoin's volatility is questioned
Some in the crypto community are now pointing at the oil price crash, saying, compared to this, Bitcoin does not seem volatile and has every right to be acknowledged as a safe haven.
Twitter user @LizBitcoin says:
"WOW! Bitcoin is at $6800 and oil has just dropped down to -$0.34. And #bitcoin is considered to be too volatile?"
Crypto trader and analyst Christopher Jaszczynski also commented.
They can't allow a #Bitcoin ETF because it's too volatile?

Take a look at Oil... pic.twitter.com/geg4k9zELk

— MMCrypto (@MMcrypto) April 21, 2020
yesterday, Max Keiser, a prominent trader and investor, was the first to express his opinion about a new perspective on Bitcoin volatility.
Co-founder of Morgan Creek Digital, Jameson Williams, shot an ironic arrow at the situation with oil and Bitcoin.
What does 1 #Bitcoin buy in 2020? pic.twitter.com/8i7wdU319t

— JWilliamsFstmed (@JWilliamsFstmed) April 20, 2020
'We should not bail out oil companies'
Robert Reich, a US economist and former Secretary of Labor, has stated that the government should not help the price of oil rise nor provide funding for bailing out oil companies.
Reich believes this is an excellent time to accelerating our move to renewable energy sources – such as solar, wind and other non-fossil fuels.
U.S. oil prices have crashed below $0 a barrel. This is not a problem. We should not try to prop up oil prices. We should not bail out oil companies. We should accelerate our shift to solar, wind, and other non-fossil fuels.

— Robert Reich (@RBReich) April 20, 2020