Bit2Me, the first cryptocurrency exchange registered in Spain and the largest crypto service in the country so far, shares the details of its debit card program. Bit2Me Card by Mastercard will unlock new opportunities for its users and introduce a competitive cashback offering.
Bit2Me launches debit card with cashback
Today, Feb. 10, 2023, Bit2Me exchange announces the launch of its debit card program. The platform, which is the first-ever cryptocurrency service registered by Spanish regulators, issues its debit cards together with Mastercard, a fintech heavyweight supported by 90 million businesses globally.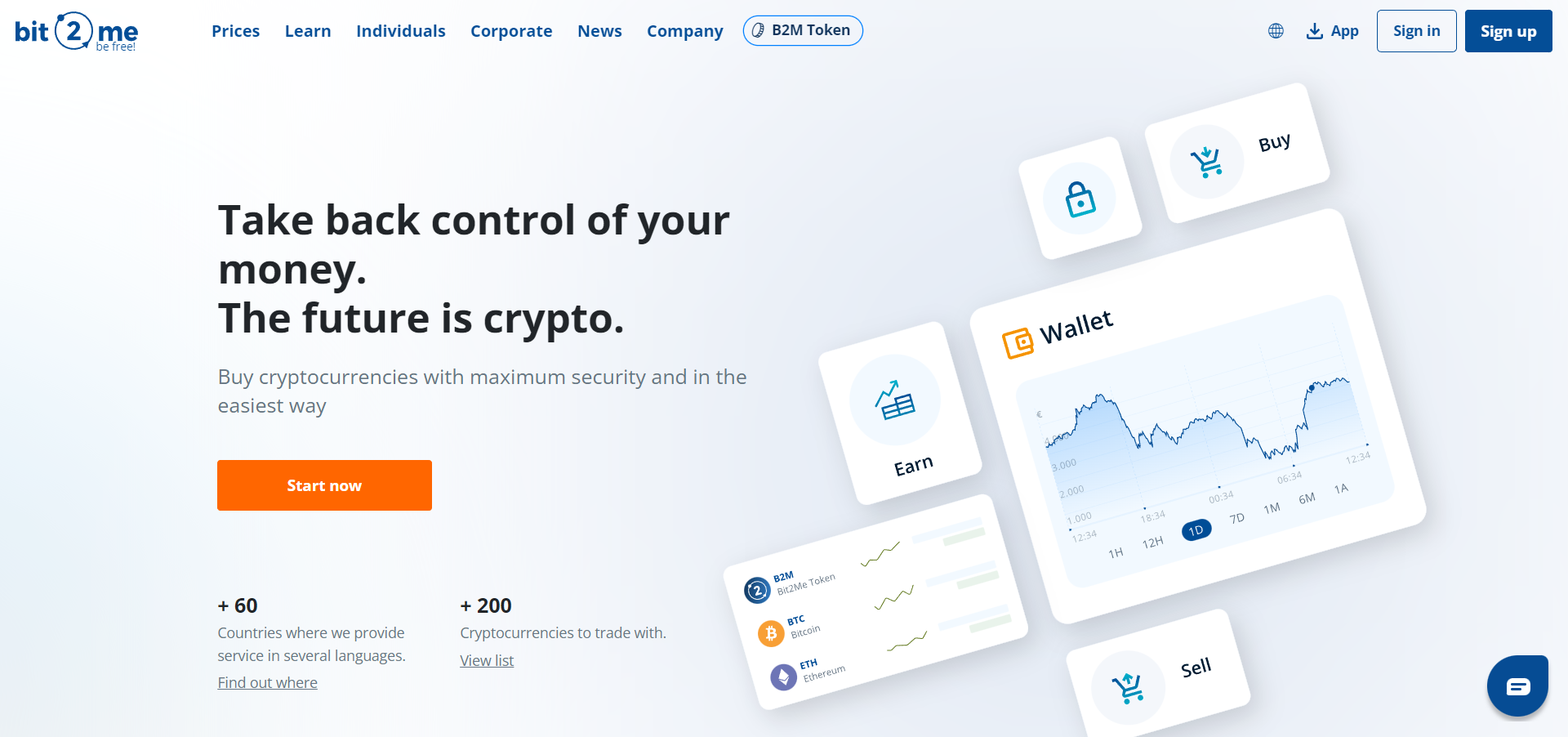 The new card will be available in various forms. Besides tradtional plastic cards, Bit2Me users will be able to order an NFC-powered instrument suitable for smartphones with iOS and Android. The NFC version of Bit2Me is also compatible with all mainstream models of smart watches.
The most unusual part of Bit2Me's card initiative is its cashback program. The platform offers 9% cashback on all purchases made with the card, in both online and offline stores. The cashback can be paid in a variety of cryptocurrencies supported by Bit2Me's application.
While using the card, Bit2Me customers can top them up seamlessly with Bitcoin (BTC), U.S. Dollar Tether (USDT), as well as with a number of mainstream altcoins: Ethereum (ETH), Cardano (ADA), Solana (SOL) and Polkadot (DOT). B2M, a native platform utility token, can also be accepted as an instrument of payment.
Leif Ferreira, CEO and co-founder of Bit2Me, highlights that the card program launched by his exchange is highly innovative and can serve as a textbook example of seamless Web2/Web3 integration:
Dozens of professionals have been involved in this project, and after two years of work, we have found the key to connect cryptocurrencies to the Mastercard payment network. To do this, we had to modify the transaction flow (which is part of the international card payment protocol) so that customers can use cryptocurrencies to pay instantly and transparently for businesses. Moreover, we have managed to add up to 9% cash back on purchases
Also, as with all cards of mainstream systems, Bit2Me card holders are able to withdraw cash at ATMs 24/7 with no special approval needed.
Bit2Me streamlines payments in retail and money transfers
Bit2Me is also integrated with all mainstream mobile payment providers to ease the user experience for all holders and make it more streamlined than ever before.
Bit2Me COO and co-founder Andrei Manuel stresses that this integration has the potential to become a game-changer in the adoption of cryptocurrency payments for retail clients:
Our mission is to bring the use of cryptocurrencies closer to everyone. Bit2Me Card allows you to use your cryptocurrencies easily and quickly in your day-to-day life. You can use cryptocurrencies, such as Bitcoin, or stablecoins, such as USDT, at physical or online stores
As the program is up and running, all users in the EEA zone can apply for a Bit2Me debit card for free. The cashback program with 9% bonuses in crypto is activated immediately upon registration. More cryptocurrencies will be added to the Bit2Me toolkit in the coming months, its team adds.
Both the design and functionality of the card are highly flexible: users can customize the ability to instantly lock and unlock the card, set up its usage limits, and activate or deactivate NFC support.
Unmatched security and user-friendliness for Web3 pros and newbies
Bit2Me prioritizes the security of payments and crypto transfers for all of its users: the team adheres to stringent internal protocols of safety and anonymity. In Septmber 2021, the protocol raised over €17.5 million in just three minutes during the ICO of its public token, B2M.
As the pioneers of regulated cryptocurrency services in Spain, the platform has over 200 employees, including heavy-hitting experts Zeeshan Feroz, Rodolfo Carpintier, Pablo Casadio and Koh Onozawa.
Also, the team developed the first Spanish educational portal on cryptocurrencies, Bit2Me Academy, with over 400 free articles, certified courses and videos in Spanish.
As such, the launch of the Mastercard-backed debit card program looks like a natural step in Bit2Me's efforts to foster cryptocurrency retail adoption globally.