In a surprising move, the largest buyer of ARB tokens on the first day of listing, a mysterious whale, has transferred all 9.94 million ARB tokens, now worth $17 million, to Binance, reports Lookonchain. The transfer, which is usually associated with an intention to sell, comes after the price of the Arbitrum token surged by 40% in the last week, making it the third most profitable cryptocurrency of the week among the top largest cryptocurrencies in terms of market cap, according to CoinMarketCap.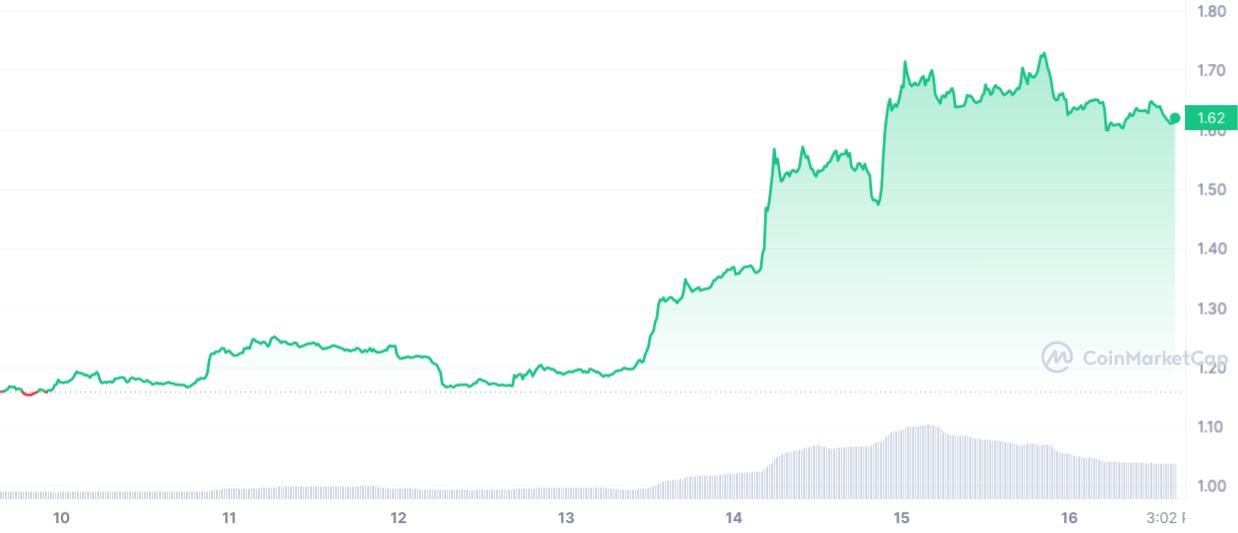 The whale initially made headlines on March 24 when they bought 4.94 million ARB tokens with 3,700 ETH, equivalent to $6.79 million, at an average buying price of $1.38, becoming the largest buyer of the Arbitrum token on its first day of listing. A few days later, on March 28, the investor received an additional 5 million ARB tokens worth $5.73 million from Binance, bringing their total holdings to 9.94 million ARB tokens valued at $11.33 million at the time.
The reason behind the whale's decision to transfer all their ARB tokens to Binance is unclear, but it has certainly caught the attention of the cryptocurrency community. Some enthusiasts believe that the whale may be trying to take profits after the recent price surge, while others speculate that they may have a long-term strategy in mind. Only time will tell what the whale's next move will be and how it will impact the cryptocurrency market.