The price of Bitcoin dropped below the $30,000 level earlier today on the Bitstamp exchange.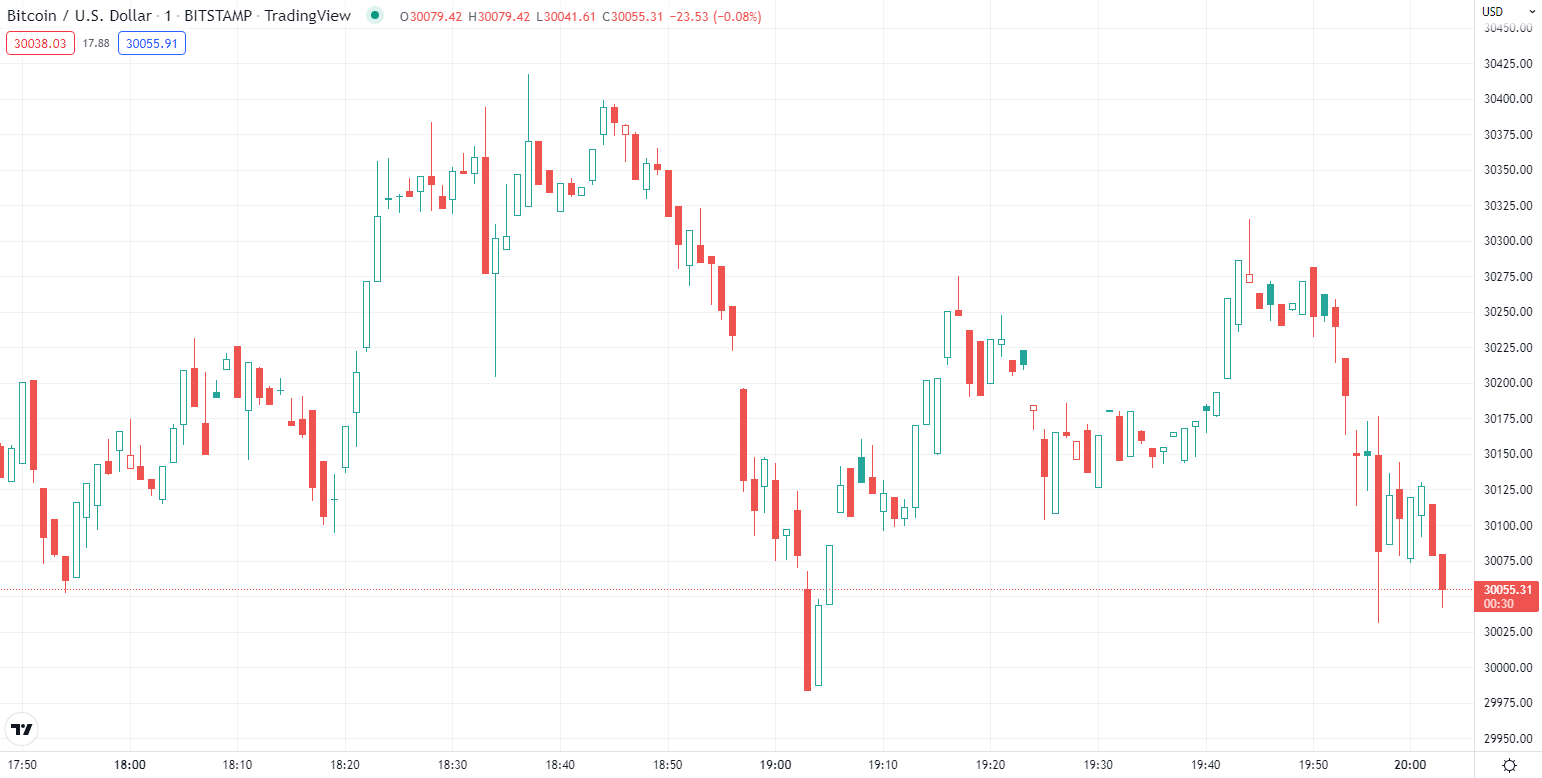 After dipping to $29,869, the top cryptocurrency is now dangerously close to turning negative on the weekly chart.

As reported by U.Today, Bitcoin recently scored its ninth consecutive week in the red, and bears have a decent chance to extend this bearish streak if the top cryptocurrency remains below $29,454 on Sunday.

Solana (SOL) is the top laggard today, dipping by nearly 9% after the network suffered yet another outage. The blockchain's validators stopped processing new blocks, which made the whole network unusable.
SOL is now on verge of dropping below meme cryptocurrency Dogecoin (DOGE) for decades.
Cardano (ADA)
is also among the top laggards, dropping by more than 7% over the last 24 hours.
The value of the entire cryptocurrency currently stands at $1.2 trillion.