In a surprising turn of events, a whale has made a colossal withdrawal of 1.93 trillion PEPE tokens, equivalent to $3.03 million, from Binance just 11 hours ago. This unexpected action has caused a flurry of speculation and intrigue within the cryptocurrency community.
Interestingly, prior to this massive PEPE acquisition, the whale seemed to have offloaded approximately 97,735 LINK tokens and 9,883 BNB coins, incurring a loss of around $342K in the process. This suggests that the investor deliberately swapped these positions to pile up on PEPE tokens, also adding 227 ETH ($424K) to their portfolio.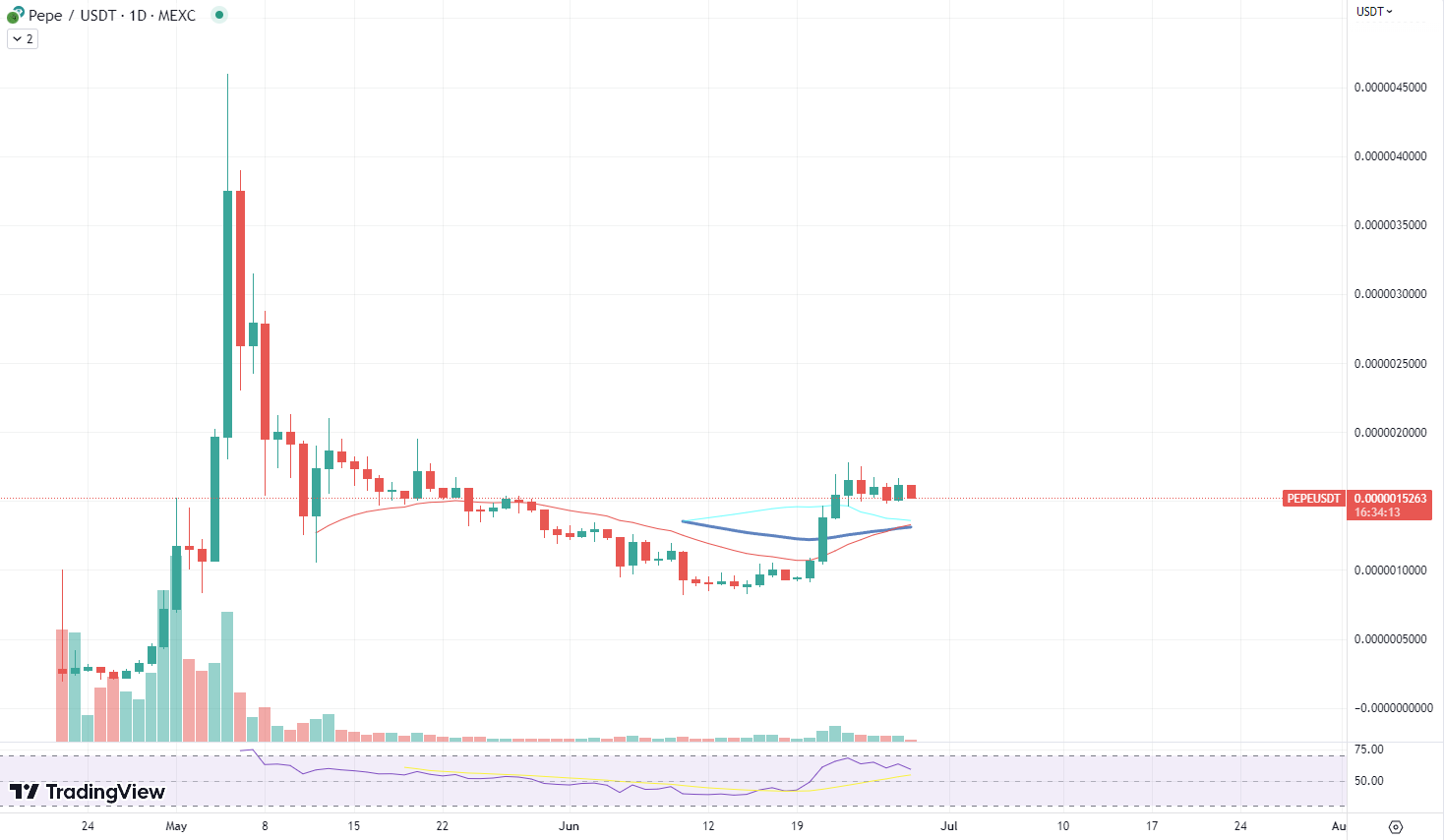 This intriguing behavior can be viewed in light of the tumultuous market situation surrounding the PEPE token. After reaching an all-time high, the meme token has been under significant selling pressure, causing its price to plummet significantly. However, the token has recently seen a surge in buying power, recovering up to 70% from its local bottom.
The whale's massive purchase and subsequent self-custody of PEPE tokens indicates a potential long-term investment strategy. It seems that the investor took advantage of the token's low price to buy a substantial amount at the bottom, intending to self-custody these tokens. This move implies confidence in PEPE's future performance and a willingness to weather current market volatility.
However, despite the recent upswing, the PEPE token remains down by 66% from its all-time high. This means that the majority of PEPE token holders are still in an unprofitable position. Despite this, the whale's significant investment could inject renewed confidence in the token and influence others to follow suit.
While the actions of one whale do not dictate overall market trends, they often serve as a valuable barometer of investor sentiment and can potentially ignite substantial price movements.