According to on-chain analytics portal Santiment, major Cardano investors have bought 217.2 million ADA since the beginning of 2023. That could definitely be considered a positive development, but in the previous two months of last year, these same whales, whose balances range from 1 million to 100 million ADA, sold twice as many Cardano tokens into the market, 568.4 million ADA.
📈 #Cardano is enjoying a mini surge at this hour, and addresses holding between 1M to 100M $ADA may be a main validator to watch for a price breakout. After dumping 568.4M coins the final 2 months of 2022, they have added back 217.2M $ADA to start 2023. https://t.co/4aVmr641Lh pic.twitter.com/6mSVYKYfpY

— Santiment (@santimentfeed) January 6, 2023
The price of the Cardano token has therefore risen by more than 10% since the start of January, pushing it back from two-year lows. However, in the two preceding months, since early November, it had lost more than 44% in value as a result of the massive sell-off that brought it to those lows.
Cardano (ADA) price levels
Interestingly, the price of ADA at the time of the extreme decline came in line with the listing price on Binance, which occurred back in April 2018. It was probably at that time that major investors in Cardano decided to stop selling and start bagging ADA again.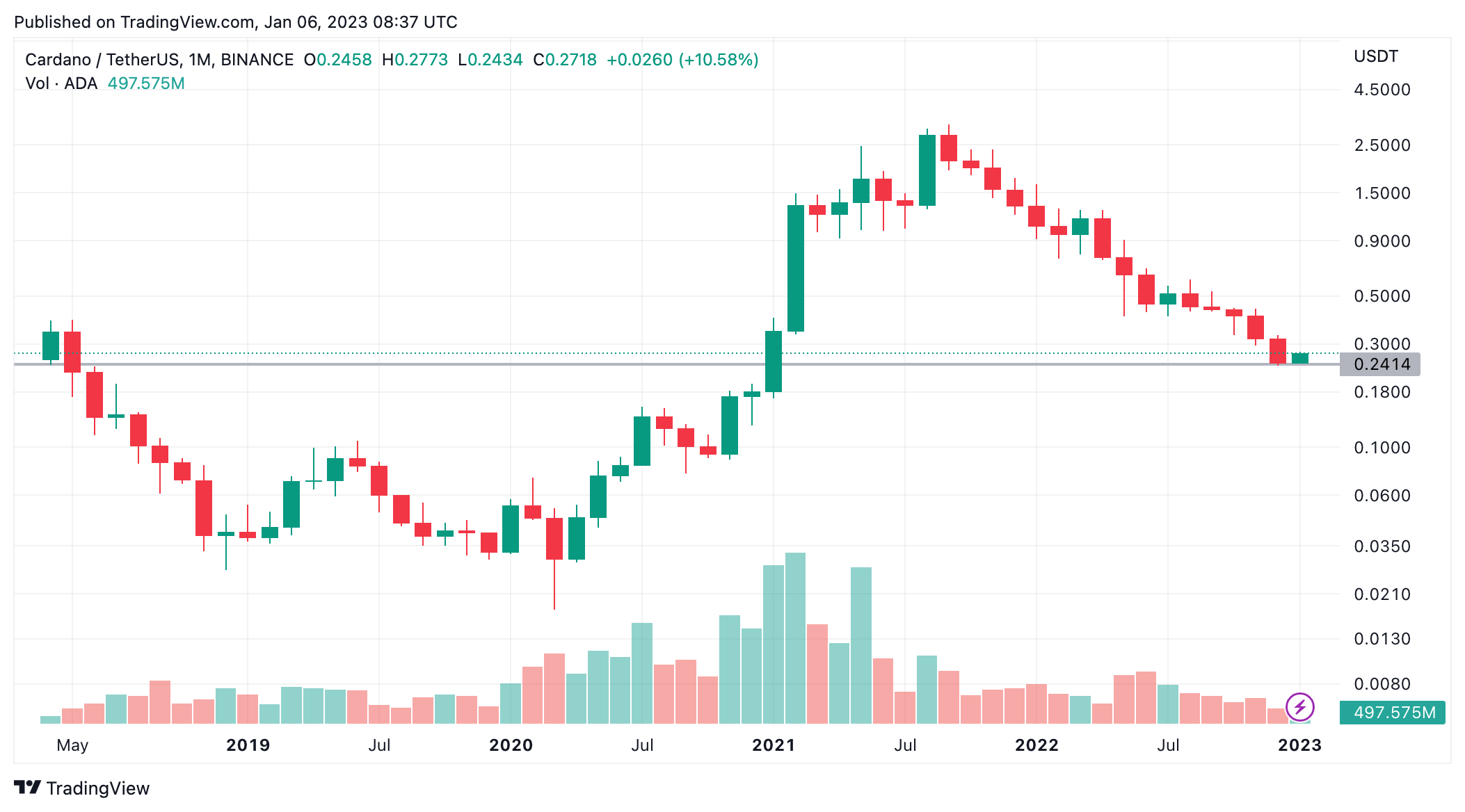 The next big test for the Cardano token price, all other things being equal, could be the $0.33 per ADA level, a breakout of which would pave the way to another strong resistance in the $0.4 area.