The price of Cardano's native token, ADA, has finally rebounded from a two-year low of $0.24, where it came after a protracted four-week decline. Having lost more than 25% in value since the beginning of December, ADA regained just over a third of that value in January of the new year but is still quoted at early 2021 prices.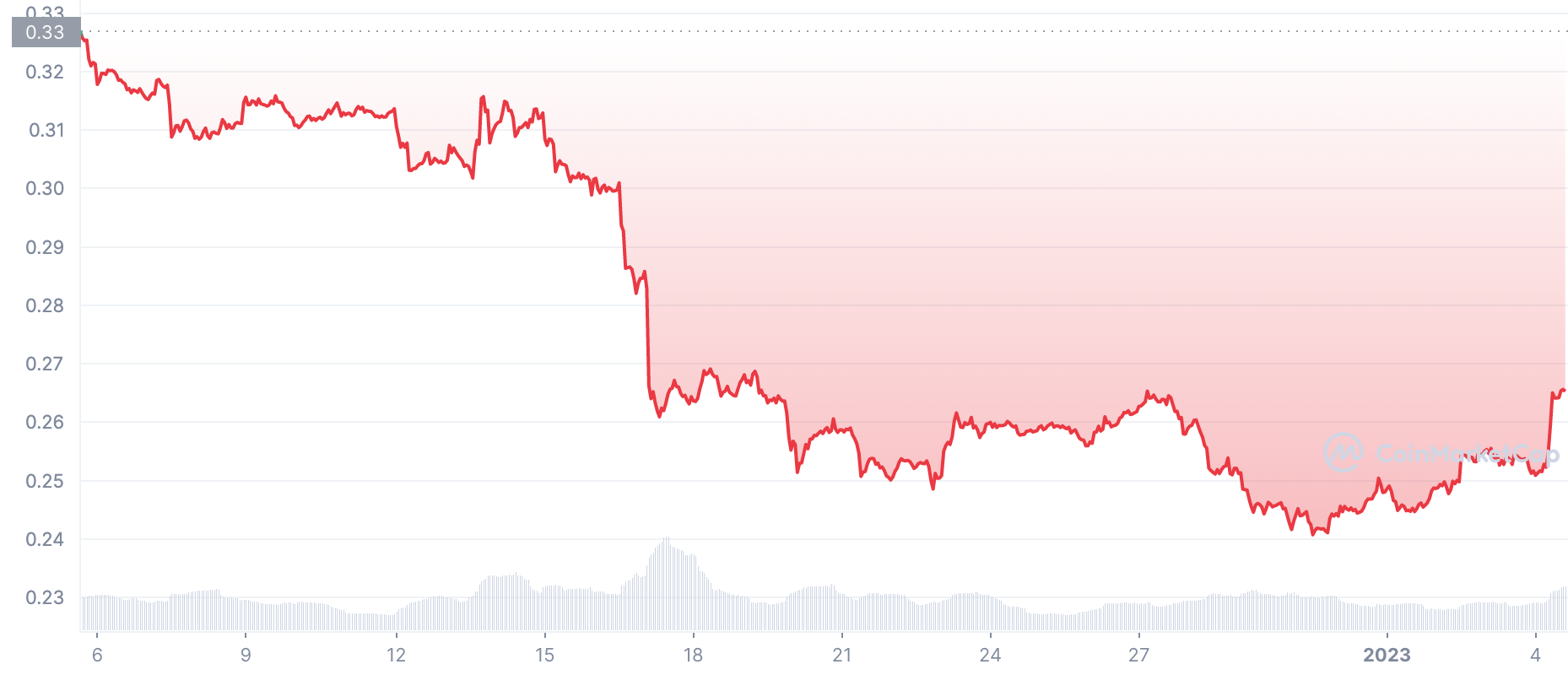 At the same time, reports from WhaleStats show that large BNB holders have started to actively buy Cardano tokens again. ADA has been at the top of the list for trading volumes among this category of investors since the beginning of the year, and at the top of the list for purchases.
JUST IN: $ADA @CardanoStiftung now on top 10 purchased tokens among 4000 biggest #BSC whales in the last 24hrs 🐳

Peep the top 100 whales here: https://t.co/CnPsLVmRmh

(and hodl $BBW to see data for the top 4000!)#ADA #whalestats #babywhale #BBW pic.twitter.com/3GdW9PeU5T

— WhaleStats - the top 1000 BSC richlist (@WhaleStatsBSC) January 4, 2023
Two-faced whales
The largest BNB whales currently hold 19.9 million ADAs in their combined portfolio, equivalent to $5.19 million and representing just 0.68% of the total. Interestingly enough, over the past 30 days, these same investors have seen their ADA position size drop from 211,854 to 907 tokens.
This massive dumping of Cardano tokens by large investors may have been one of the catalysts for an abnormal decline in December compared to the rest of the crypto market.
It can therefore be said that the price action of the Cardano token is so far purely technical and caused by a "respite" after large sell-offs. It is likely that in the short term, in the absence of global turmoil, ADA will continue the trend.