The Shiba Inu (SHIB) network has witnessed a significant decrease in circulating supply, with almost 250 million tokens recently removed from circulation. This comes after a recent report from U.Today revealing that over 1.1 billion tokens have been destroyed on the network, marking one of the largest burn events in the past few months.
The removal of such a substantial number of tokens from circulation may have a positive impact on the value of Shiba Inu. As the token supply decreases, scarcity may increase, potentially leading to higher demand and an increase in price. This development follows the recent surge in both network and market activity for the meme-inspired cryptocurrency.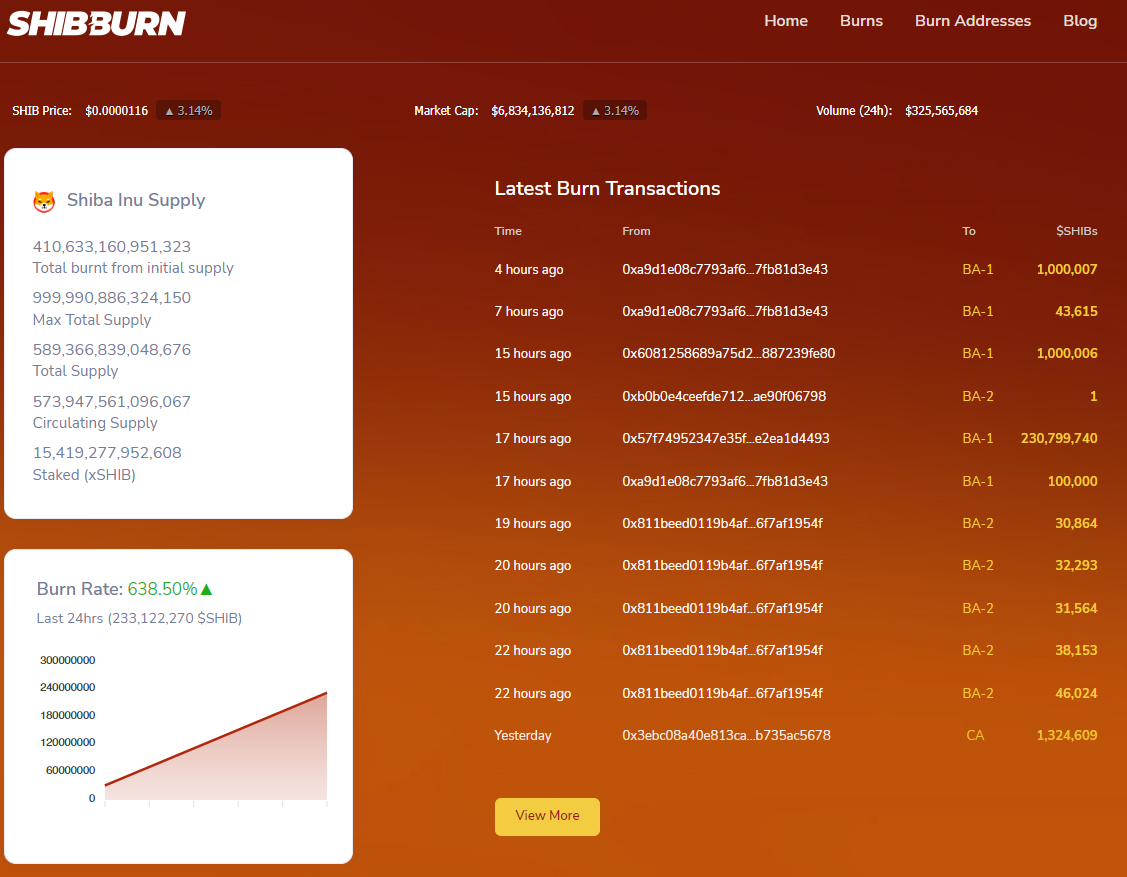 Shiba Inu has been gaining traction in the market lately, breaking the 200-day moving average barrier. This bullish momentum has attracted the attention of investors and traders looking for promising opportunities within the crypto market. The uptick in interest, coupled with the recent token burn events, may indicate that Shiba Inu is poised for further growth.
The Shiba Inu ecosystem has also benefited from the most recent Ethereum unlock that led to a spike of volatility on the cryptocurrency market. With more volatility on the market, investors tend to tolerate riskier investment options, like Shiba Inu.
While the removal of 250 million tokens from circulation and the recent developments on the market may signal a positive outlook for Shiba Inu, it is crucial for investors to remain cautious and conduct their research before entering the market. Cryptocurrency markets can be highly volatile, and unexpected events or market shifts can have a significant impact on the price of digital assets.