According to Whale Alert, a portal that tracks the actions of large crypto investors, 184.65 million Dogecoin tokens were recently withdrawn from Binance. The equivalent of $17 million was withdrawn from the leading cryptocurrency exchange to an unknown address.
Notably, the multi-million-dollar withdrawal of DOGE was made through Dogecoin's own network. In addition, the address to which the $17 million in DOGE was sent was not empty; it already held 113.6 million Dogecoins, equivalent to about $10 million. This brings the total number of coins held in the wallet to 298.26 million DOGE, equal to $27.53 million.
Withdrawals of large amounts of cryptocurrencies from centralized exchanges are generally considered a bullish signal, hinting that the whales are buying. DOGE reacted to the news with modest growth.
Dogecoin (DOGE) price action
This price action, however, has not yet been able to offset the drop in Dogecoin quotations that occurred at the start of today's trading session. Moreover, the DOGE price has been falling for the last three days, after an unsuccessful attempt to break out of the $0.0957 per Dogecoin zone.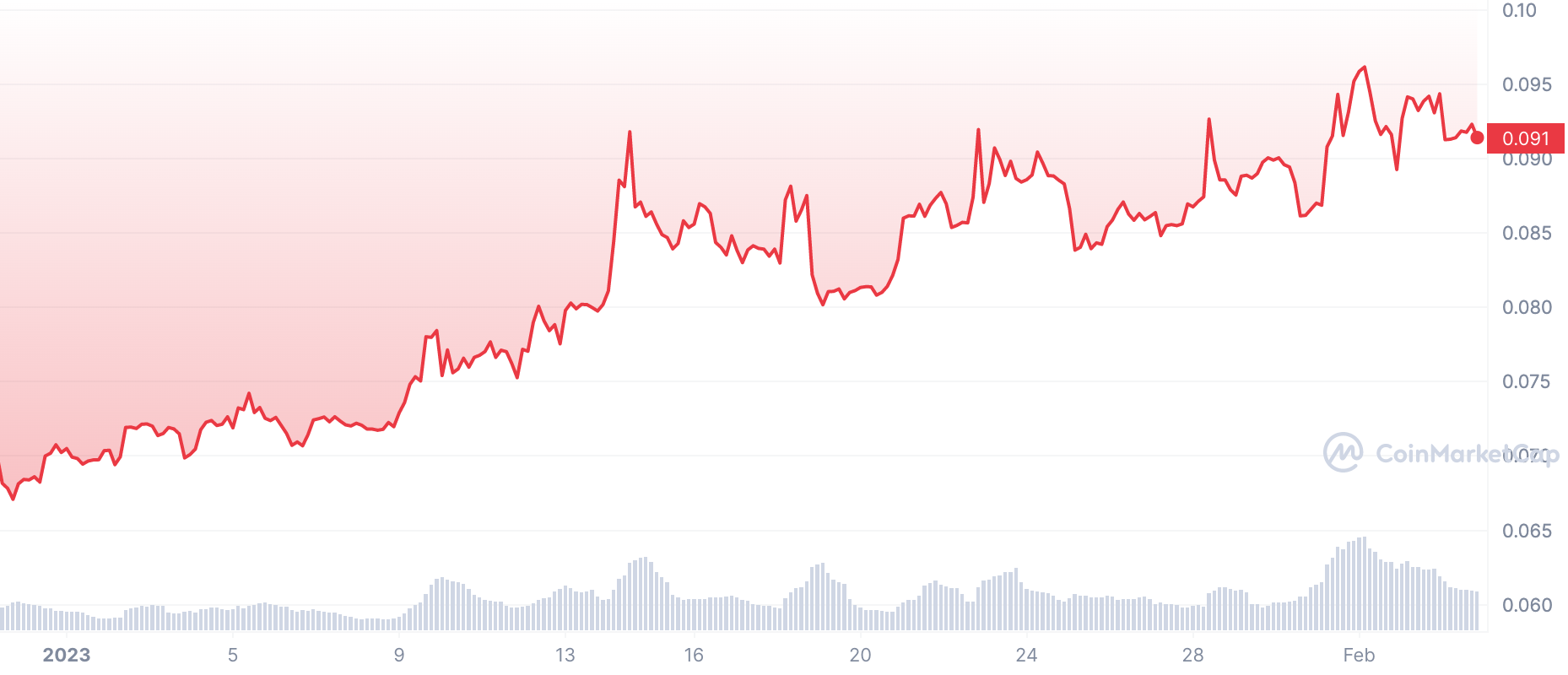 Despite the green candle holiday that unexpectedly took place on the crypto market with the start of 2023, DOGE has underperformed not only against Bitcoin (BTC) and Ethereum (ETH) but even against its main sector rival, Shiba Inu (SHIB). Nonetheless, given what usually happens after a Dogecoin price explosion, perhaps this is for the best.