Those who are still not sure about buying Bitcoin, the world's leading cryptocurrency, might consider taking a piece of advice from the man who made his fortune because of it.
Gemini boss Cameron Winklevoss says that $17 trln held in negative interest bonds represents 17 trln reasons why you should own BTC.
$17 trillion dollars are currently held in negative interest bonds. 17 trillion reasons why you should own bitcoin.

— Cameron Winklevoss (@winklevoss) October 17, 2019
The big bond bubble
As reported by Bloomberg, the global negative-yielding debt has reached a whopping $17 trln back in August. Around the same, the 30-year German government bond sunk into the negative territory for the first time ever, which a common trend among eurozone countries.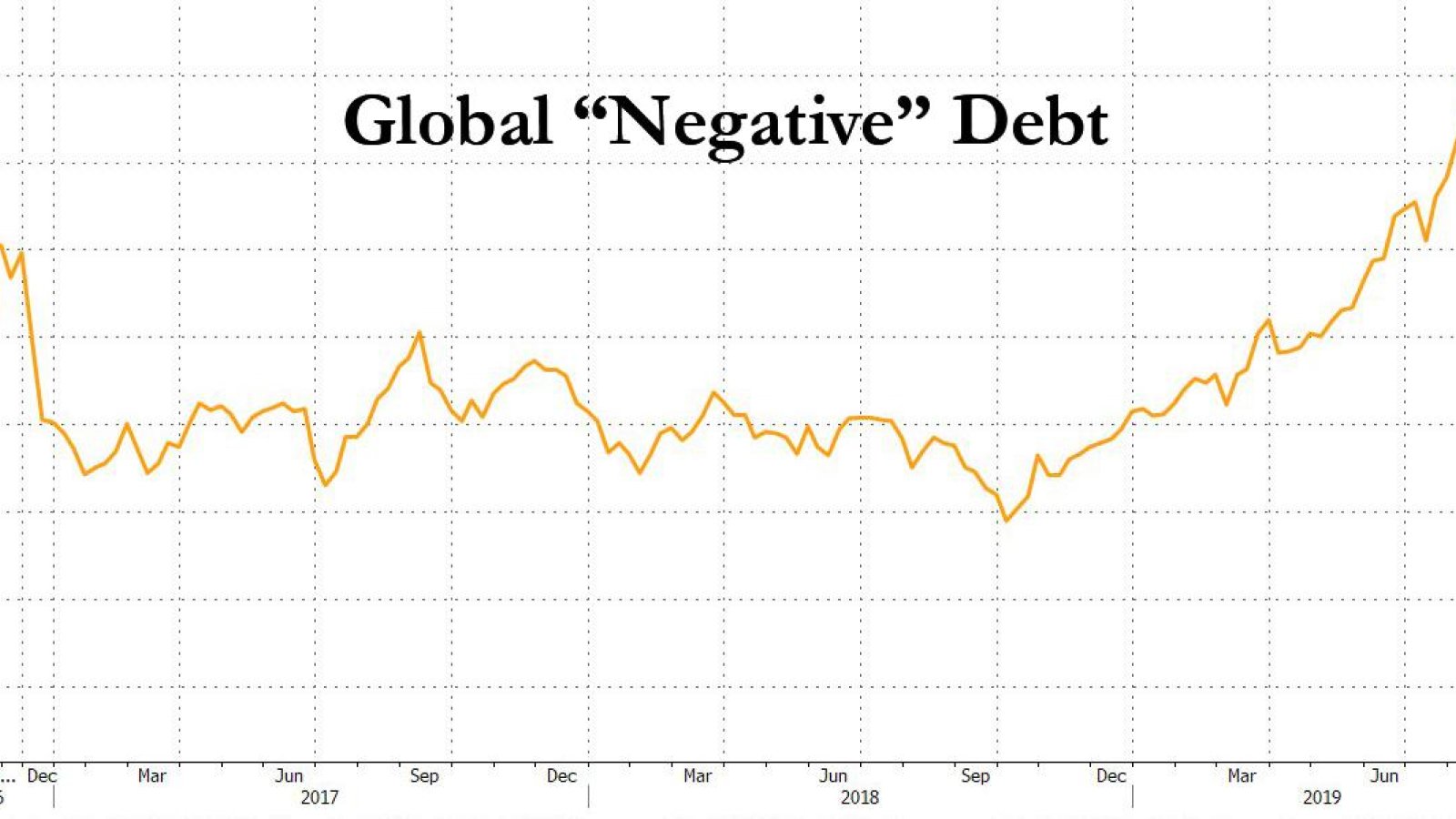 This startling number reminded everyone about the growing bond bubble (when prices get unreasonably high). The bad thing about all bubbles is that they eventually tend to burst.

Another plausible scenario would be the "Japanification" of global bond markets. After the crash of the country's property market, the Japanese government implemented near-zero interest rates that have been dormant for years.
card
Bitcoin's next recession
The negative yield debt (coupled with the ongoing US-China trade war) could lead to another much-feared recession that would most definitely allow Bitcoin to thrive. In fact, the 2008 financial crisis lead to the creation of the paradigm-shifting cryptocurrency.
However, there is also another camp, which claims that Bitcoin could be sold off just like another risk asset. While BTC is traditionally considered to be a non-correlated asset, 2019 has proven to be some sort of an outlier. There have been periods when Bitcoin would trade in tandem with gold and even with the S&P 500.
As reported by U.Today, Fundstrat's analyst Tom Lee suggests that Bitcoin can be ambidextrous, meaning that it can work just fine both in risk-on and risk-off environments.