Technical analyst CoinsKid pointed out on Twitter that Ripple-affiliated XRP could be setting up for a new all-time high.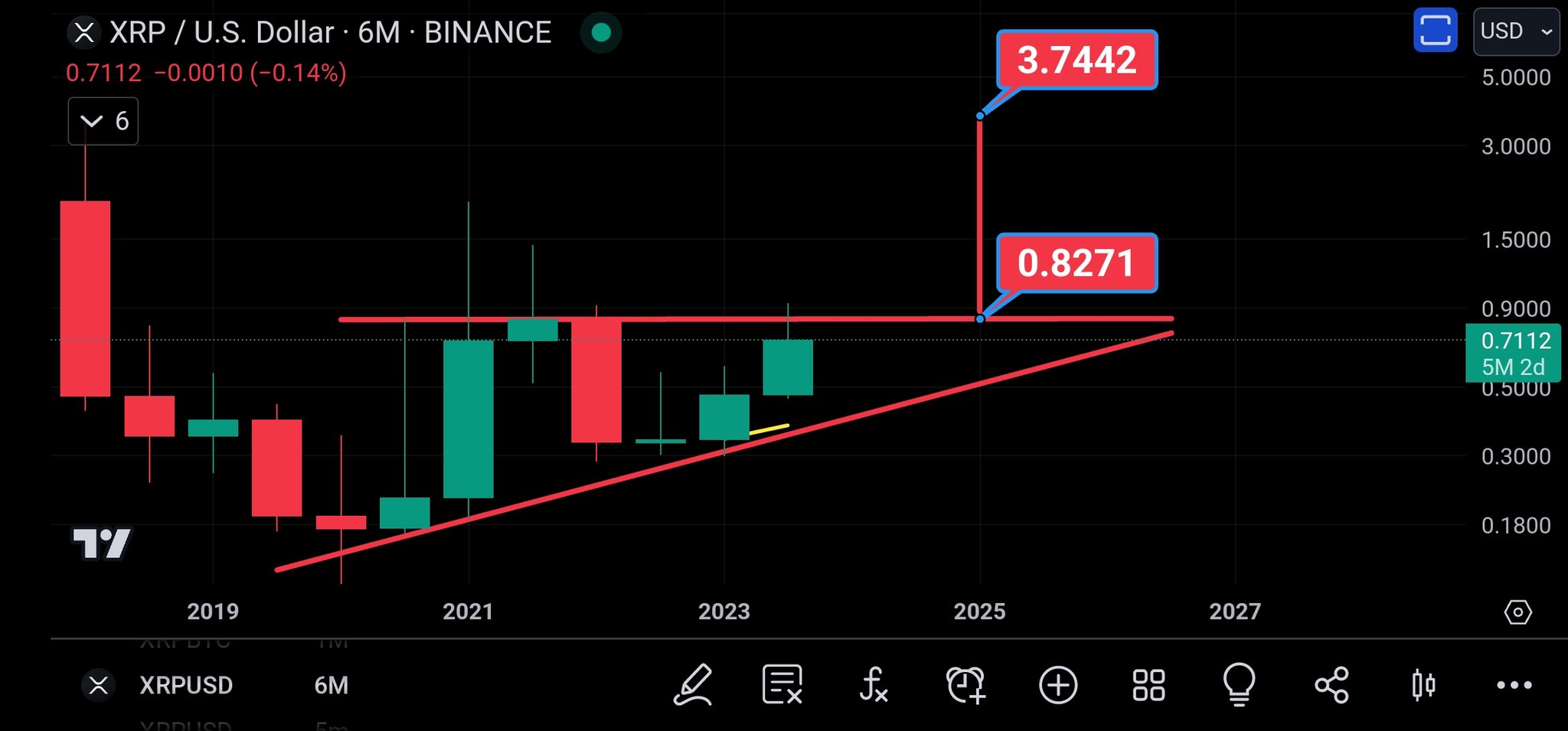 The assertion is based on a pattern known as a "double bottom," an indication often used by traders to signal a potential upward trend following a period of decline.
The analyst also noted the formation of an ascending triangle, another bullish indicator. CoinsKid concluded with a general principle of trading: "Compression leads to expansion," suggesting that the constrained trading range will eventually lead to a price breakout.
XRP's performance has been relatively stable, trading at around $0.72 at the time of writing, a 2.4% increase in value.
The recent rally comes in the wake of a positive ruling in the Ripple v. SEC case that has bolstered confidence in the token's future. It also adds to the larger narrative of an increasingly active altcoin market, potentially challenging Bitcoin's long-held dominance in the cryptocurrency space.
The impressive surge of XRP, coupled with other altcoins like Ethereum (ETH) and Solana (SOL) experiencing modest gains, has started to stir up the crypto markets.
According to Swissblock, a crypto data platform, Bitcoin's dominance is showing signs of wavering, pointing to an upward trend for altcoins.
It is worth noting, however, that the crypto market remains notoriously volatile, and while bullish indicators provide optimism for investors, they do not guarantee results. Traders should approach these predictions with caution, and as always, invest responsibly.