Recent turbulent market movements have placed many cryptocurrencies under scrutiny. XRP, Ripple's native token, is no exception. Currently, XRP is trading at a pivotal point, precariously perched at the 21 Exponential Moving Average (EMA). The 21 EMA is often considered a critical level of support that can influence future price trends.
If XRP manages to bounce off this level, it could avoid a significant downtrend and possibly continue its upward momentum. However, the flip side of this scenario is far less optimistic. If XRP fails to uphold this support and breaks below the 21 EMA, it might face a severe plunge toward the 50 EMA. This price level is around approximately $0.6, a significant drop from its current trading price.
Adding more uncertainty to XRP's fate, the trading volume for the cryptocurrency is decreasing. Falling trading volume is often a bearish signal as it indicates a lack of interest from traders. Less trading activity can lead to reduced liquidity and potential price instability, exacerbating the likelihood of price drops.
Moreover, Ripple, the company behind XRP, is grappling with legal challenges that may impact XRP's market standing. The attorney's dismissal of the judge's ruling regarding XRP not being a security adds a new layer of complexity to Ripple's ongoing legal saga. The possibility of XRP being classified as a security could bring stringent regulations, potentially stifling the token's market growth and affecting its price adversely.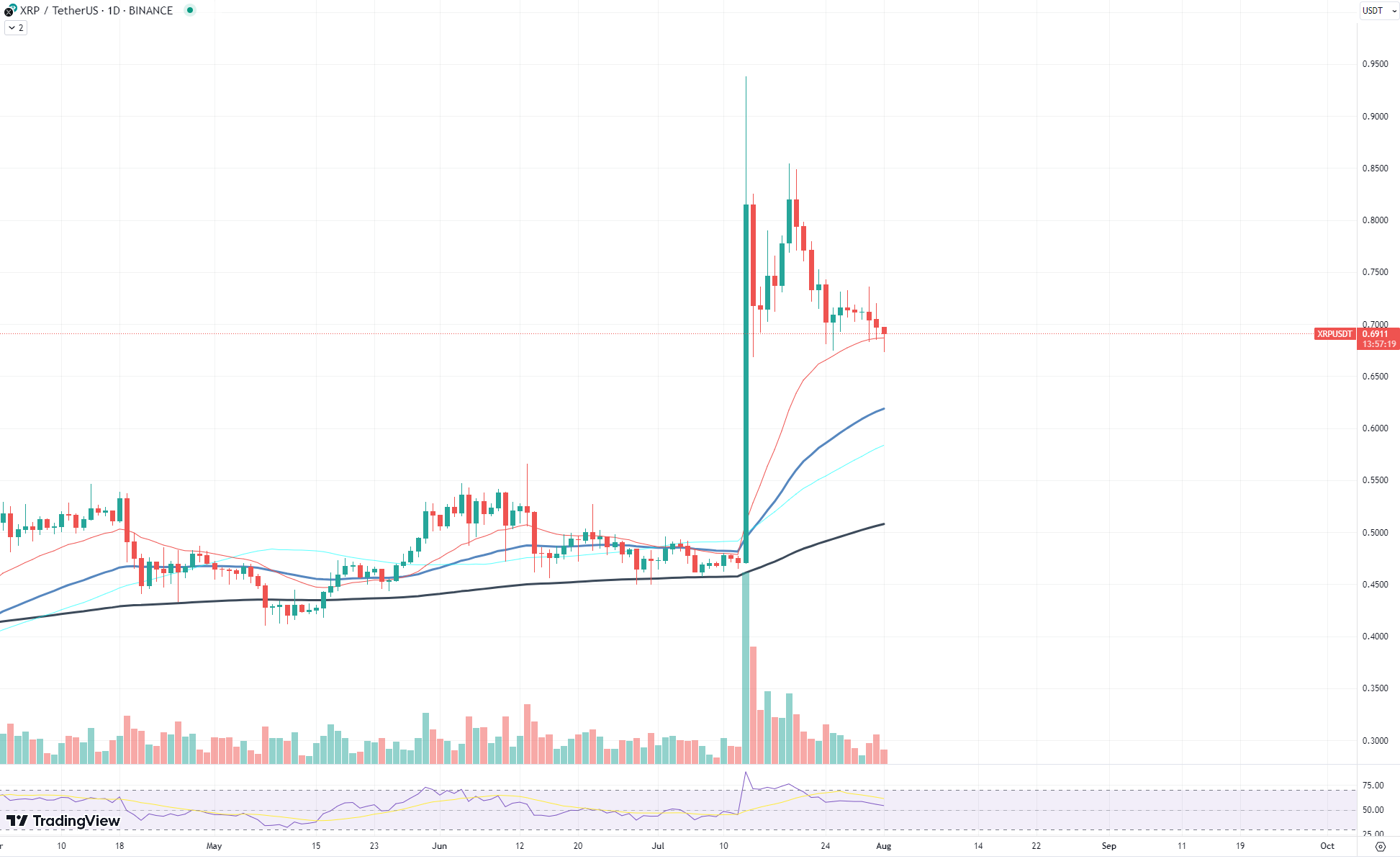 With the convergence of these factors, XRP is indeed on the verge of a crucial decision point. The next few days could be instrumental in determining whether XRP can uphold its critical support level at the 21 EMA or whether it will face a steep descent toward the 50 EMA. As always, investors and market participants should keep a vigilant eye on these developments and adjust their strategies accordingly.